Art Porter Music Education Memorial Scholarship
3/31/2023
Submission Deadline
Explore Similar Scholarships
Location:
Grade Level:
Art Port Music Education, Inc. created the Art Port Music Education Memorial in honor of Art Port Sr. and Art Port Jr. to support young music talents across Arkansas. The purpose is to provide financial assistance to high school students, encouraging them to further their education, obtain degrees, and reach their highest potential professionally.
The Art Port Music Education Memorial Scholarship is awarded to high school graduating seniors to develop their music education. Four winners are awarded $3,000 each year. The scholarship award is renewable for up to three years. The scholarship will be distributed in four payments, $1,500 in the first year, and $500 each of the following three (3) years for students who maintain a minimum GPA of 2.5.
Applicants must demonstrate exceptional musical talent, provide recommendation letters, and write an essay indicating their passion for music, their academic and career goals, and how this scholarship will benefit them.
Key Information of Art Porter Music Education Memorial Scholarship
Study Details
Country of Study
United States
Scholarship Details
Intended Level of Study
Undergraduate
Art Porter Music Education Memorial Scholarship Timeline
January 2023
Application Opening Date
Applications open on January 1.
March 2023
Submission Deadline
The submission deadline is on March 31.
April 2023
Awards Announcement Date
Winners are announced by April 30.
Scholarship Eligibility
To be eligible to apply, applicants must meet the following criteria.
Eligible Grade: High School Graduate
Maximum Age: Any
Required GPA: 2.5
Geographic Eligibility: Arkansas
Gender: Any
Race/Ethnicity: Any
Application Requirements
Here's what you need to submits besides your application.
Short Answers
Recommendation letters
Essay
Grade transcript
How to ace the Art Porter Music Education Memorial Scholarship
1
Write an extensive essay
An individual essay of one page in length is required of each applicant. Remember to discuss how your vocal talent would impact your community, your reasons for deserving the APME award, and any other relevant information that isn't included in this application.
2
Present strong and genuine referral letters
Applicants must present strong and credible references. A recommendation from a high school music instructor, counselor, principal, or assistant principal. Then a unique reference letter from a clergyman or a neighbor.
3
Complete your application early
Previous successful applicants typically emphasize the importance of applying as soon as possible. Procrastination will cost you, but getting started early will allow you to complete the application at hand when they are due.
4
Ensure that all necessary paperwork is submitted
All applicants are encouraged to submit all required documents, which include an essay, a high school grade transcript, and recommendation letters. An incomplete application may be rejected.
How the Art Porter Music Education Memorial Scholarship is Judged
Academic success, fulfillment of application standards, and performance based on musical ability demonstrated in a video performance no longer than four minutes are all taken into consideration in determining successful applicants.
Why We Love the Art Porter Music Education Memorial Scholarship
The scholarship promotes a career in music
A qualified student who wants to pursue a degree in music will get financial help from the scholarship, which focuses all of its efforts on music careers.
The application process has been simplified
The scholarship website details the requirements and processes for each applicant to make the application process simpler.
Scholarships are given for the duration of study
The scholarship will be given out in four equal payments: 1,500 USD in the first year, followed by three payments of 500 USD each during the following three years.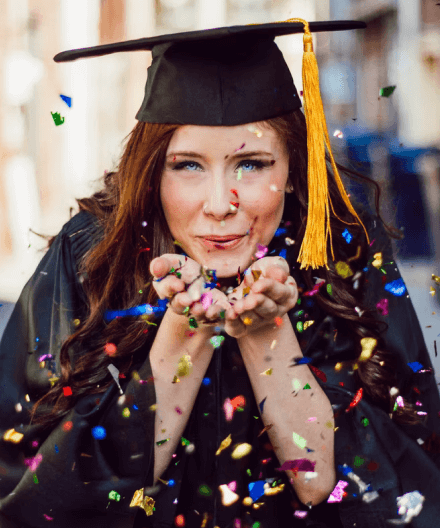 5 Facts About Art Porter Music Education Memorial
Only United States citizens are eligible
There are geographical restrictions, applicants must be U.S. citizens, particularly those from the state of Arkansas.
No evidence of financial need is required
The fact of a financial necessity need not be demonstrated.
Mandatory commitment of service upon graduation
The scholarship recipient must be ready to serve the State of Arkansas after graduating.
Gender is not a barrier
The award is open to applicants of any gender, allowing for a larger pool of candidates.
Application requirements include a 2.5 GPA
All applicants must have a cumulative GPA of 2.5 or above across all of their high schools.