VMDAEC Educational Foundation Scholarship
4/1/2023
Submission Deadline
Explore Similar Scholarships
Grade Level:
Electric cooperatives are consumer-owned, state-chartered utilities. The Virginia, Maryland, and Delaware Association of Electric Cooperatives (VMDAEC) serves member-owned electric cooperatives within the three states. The association is accredited by the Better Business Bureau with an A+ rating.
The association created the VMDAEC Educational Foundation Scholarship to provide for financially challenged students from member electric cooperative territories. The scholarship fund is sustained by donations and financial contributions to the foundation.
$1,000 will be awarded to high school graduates who are about to start their freshman year in a two or four-year college or university. Eligible applicants are students whose primary residences are served by a VMD member cooperative.
Key Information of VMDAEC Educational Foundation Scholarship
Study Details
Country of Study
United States
Scholarship Details
Intended Level of Study
Undergraduate
Vocational/Technical School
VMDAEC Educational Foundation Scholarship Timeline
February 2023
Application Opening Date
Applications are open on February 1.
April 2023
Submission Deadline
The submission deadline is on April 1.
June 2023
Awards Announcement Date
Winners are announced on June 1.
Scholarship Eligibility
To be eligible to apply, applicants must meet the following criteria.
Eligible Grade: High School Senior – Undergraduate
Maximum Age: Any
Required GPA: Any
Geographic Eligibility: Delaware, Maryland, Virginia
Gender: Any
Race/Ethnicity: Any
Application Requirements
Here's what you need to submits besides your application.
School Verification
Financial Information
Essay
How to ace the VMDAEC Educational Foundation Scholarship
1
Start the application process early
You should start the application process as soon as possible. This will allow you enough time to acquire all necessary documents, complete all forms and work on your essay. Have everything organized and planned to avoid any last-minute complications.
2
Essay objective and review
Your essay is your voice and the complete picture of your character, ambitions, and abilities. Make it concise and interesting – capture your pursuit of an undergraduate degree. Tell the judges your story and what you hope to achieve. Stay focused and get a second or third eye review from your mentor or instructor.
3
Reach out to previous recipients
Reach out to past recipients via social media to ask for advice. You could also work on your application with a teacher or mentor guiding you.
4
Review your application before submitting
Go over your application before submitting it. Crosscheck your details, and make sure you fill out the correct information. Changes to applications after the deadline will not be accepted.
How the VMDAEC Educational Foundation Scholarship is Judged
Recipients will be selected on a combination of weighted criteria. Financial need will count for 40%, academic achievement will count for 40%, and personal statement 20%.
Why We Love the VMDAEC Educational Foundation Scholarship
In support of higher education
Since 2001, the foundation has awarded more than $800,000 in scholarships to approximately 780 graduating high school students in the district. The foundation supports students and encourages the pursuit of higher education.
No discrimination
The program is open to all high school students as long as they meet the scholarship requirements.
It is applicable to all majors
The foundation supports deserving students of all majors. It is not major-specific and can be used at any two- or four-year public institution statewide.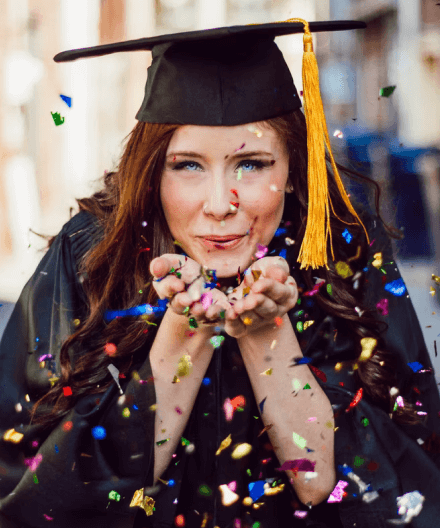 5 Facts About The VMDAEC Educational Foundation Scholarship
Homeschooled students may apply
Homeschool and private and public high school graduating seniors can apply for this scholarship.
No restrictions on degree choice
Applicants may enroll in any program or course of their choice at the university.
No references required
Applicants do not need to submit recommendation letters with their applications.
Funds are paid to the recipient's school
The scholarship funds will be sent in the recipient's name to their college or university, funds will not be paid directly to the recipient.
Scholarships can not be deferred
Students, applying for the scholarship, must intend to enroll at a higher institution in the year of their application and use the scholarship in the same academic year.