The Esperanza Education Fund Scholarship
$1,000–$20,000
Award Amount
4/1/2023
Submission Deadline
Explore Similar Scholarships
Location:
Grade Level:
The Esperanza Education Fund is a volunteer-led public charity dedicated to providing support for immigrant students in the Washington Metropolis Area. The organization is almost entirely volunteer-run and is registered as a non-profit, tax-exempt public charity.
Every year, Esperanza awards $50,000 – $100,000 in scholarships, depending on available funding from the donations received. Eight to 12 students are awarded scholarships each year and each recipient can receive up to $20,000. The scholarship can be used for full-time study at a public two- or four-year college or university. Applicants may study any course of their choice.
The scholarship is awarded to students who have a household income of less than $100,000 before taxes in the year before their application. Eligible applicants are graduating seniors at high schools in Maryland, Virginia, and the District of Columbia, or students who have earned a GED in less than four years before their application and are residents of one of the stated areas. Only students, who are immigrants or whose parents are both immigrants, may apply.
Key Information of The Esperanza Education Fund Scholarship
Scholarship Details
Intended Level of Study
Undergraduate
Award Amount
$1,000–$20,000
The Esperanza Education Fund Scholarship Timeline
January 2023
Application Opening Date
Applications open on January 1.
April 2023
Submission Deadline
The submission deadline is on April 1.
May 2023
Finalist phase
The top 16-24 students with the best applications will be invited for interviews with a panel of judges, after which the top 8-12 interviewees will be selected to receive scholarships.
August 2023
Awards Announcement Date
Winners are announced in August.
Scholarship Eligibility
To be eligible to apply, applicants must meet the following criteria.
Eligible Grade: High School Senior – Undergraduate
Maximum Age: Any
Required GPA: Any
Geographic Eligibility: District of Columbia, Maryland, Virginia
Gender: Any
Race/Ethnicity: Any
Application Requirements
Here's what you need to submits besides your application.
Financial Information
School Verification
Grade transcript
Recommendation letters
Essay
Present Work Experiences
Standardized Test Scores
How to ace the The Esperanza Education Fund Scholarship
1
Take AP classes
List all Advanced Placement courses you have taken, and if you still can, take more courses. Applications with a higher number of AP/IB/honors courses listed might get a higher academic achievement score from the judges.
2
List all relevant extracurricular activities
The extracurricular involvement section is broadly defined. Community service, participation in school clubs, work experience, and helping out at home could get you a higher score on your application. List any significant roles or activities you have been involved in outside of compulsory school activities.
3
Choose the right people for your reference
Your references must write letters recommending you for the scholarship. Choose people who know you well and can highlight your academic strong points, moral achievements, and your strongest soft skills. Remember, you can not submit a recommendation letter from a family member.
4
Review your application before submitting
Go over your application before submitting it. Crosscheck your details, make sure you gave the correct information, and proofread your essays. Changes to transcripts and applications after the deadline will not be accepted.
How the The Esperanza Education Fund Scholarship is Judged
Applications will be scored on three criteria: the distance traveled, which refers to how much a student has achieved and overcome before and since their arrival in the United States, academic performance demonstrated by GPA and test scores, and extracurricular involvements.
Why We Love the The Esperanza Education Fund Scholarship
No citizenship requirements
The citizenship status of applicants will not be considered by the judges. Non-citizens may apply if they meet the eligibility requirements.
The scholarship is renewable
The scholarship will renew every semester till the completion of the recipient's program.
No restrictions on university choice
The scholarship can be used at any accredited college or university in the United States.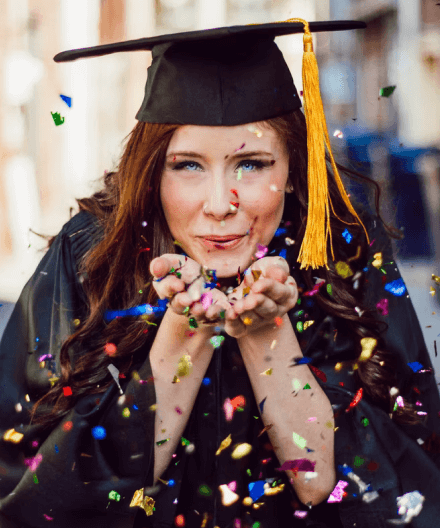 5 Facts About The Esperanza Education Fund Scholarship
The scholarship only covers tuition
The scholarship can only be used for tuition, it will not cover any other costs, however, students may apply for external scholarships to cover accommodation and other college expenses.
Children of immigrant single parents may apply
If a student is a United States citizen, raised by a single parent who is an immigrant but they are unsure of the immigration status of their other parent, they will be considered for the scholarship.
Recipients must maintain a minimum 2.5 GPA
Scholarship recipients must maintain a minimum 2.5 GPA, attend mandatory events like Career Day and Scholar Success Day, and submit proof of enrollment and transcripts each year to renew their scholarships.
Recipients will receive mentorship
Recipients of the scholarship will enjoy benefits such as mentorship, support from the Program Manager, and Scholar Success Committee with resume building, applications, school paperwork, and more.
Scholarship funds are divided into equal payments
Recipients' total scholarship amounts will be divided into equal payments by the number of semesters in their programs, students studying for four years (eight semesters) will have their scholarship divided into eight payments with one payment made per semester.