Legg Mason's Community Scholarship
$20,000–$80,000
Award Amount
3/1/2023
Submission Deadline
Explore Similar Scholarships
Location:
Grade Level:
Legg Mason Global Asset Management was founded and headquartered in Baltimore in 1899 as an investment management and asset management firm. The firm operated in several locations in Maryland, including the Legg Mason Tower in Baltimore. In 2005, after completing a $3.7 billion transaction with Citigroup, Legg Mason became the fifth largest money management firm in the United States.
As of 2019, the company managed over $730 billion in assets, before being acquired by Franklin Templeton Investments in July 2020. Before getting acquired, Legg Mason Global Asset Management established a scholarship program for Baltimore students. The scholarship is managed by the Baltimore City Foundation (BCF), a tax-exempt accredited organization that funds community projects in Baltimore with donations from local philanthropists.
Every year, high school seniors in Baltimore apply to the BCF to receive the $20,000 scholarship per year. The scholarship is open to high school graduates with a minimum 2.5 GPA who are working towards a degree or college certificate. The scholarship can not be deferred.
Key Information of Legg Mason's Community Scholarship
Study Details
Country of Study
United States
Scholarship Details
Intended Level of Study
Undergraduate
Vocational/Technical School
Award Amount
$20,000–$80,000
Legg Mason's Community Scholarship Timeline
November 2022
Application Opening Date
Applications open on November 11.
March 2023
Submission Deadline
The submission deadline is on March 1.
Scholarship Eligibility
To be eligible to apply, applicants must meet the following criteria.
Eligible Grade: High School Senior
Maximum Age: Any
Required GPA: 2.5
Geographic Eligibility: Maryland
Gender: Any
Race/Ethnicity: Any
Application Requirements
Here's what you need to submits besides your application.
Financial Information
Essay
Recommendation letters
Grade transcript
How to ace the Legg Mason's Community Scholarship
1
Start the application process early
You should start the application process as soon as possible. This will allow you enough time to acquire all necessary documents, contact your referees or recommenders, complete all forms and work on your essay. Have everything organized and planned to avoid any last-minute complications.
2
Essay objective and review
Your essay is your voice and the complete picture of your character, ambitions, and abilities. Ensure it's concise, interesting, and captures your pursuit of an undergraduate degree of your choice. Tell the judges your story and what you hope to achieve. Stay focused and get a second or third eye review from your mentor or instructor.
3
Choice of references & early notifications
Your referees or recommenders must be those who know you well enough to be willing to speak to your abilities and demonstrate why you make the perfect candidate for this scholarship. So, choose them wisely. Also, contact them and send them the required forms very early on to allow them enough time to complete them.
4
Fill out a FAFSA early
Complete and submit a Free Application for Federal Student Aid to show your financial situation. Completing a FAFSA may also make you eligible for other scholarships.
How the Legg Mason's Community Scholarship is Judged
Applications are evaluated based on the essay, determination to earn an undergraduate degree, recommendation letter, and grade transcripts.
Why We Love the Legg Mason's Community Scholarship
The scholarship is renewable
The scholarship will renew every year until the completion of a four-year program.
No restrictions on degree choice
Applicants may enroll in any program or course of their choice at the university.
Funds cover all academic expenses
The scholarship funds are used for tuition fees, accommodation fees, and other academic expenses.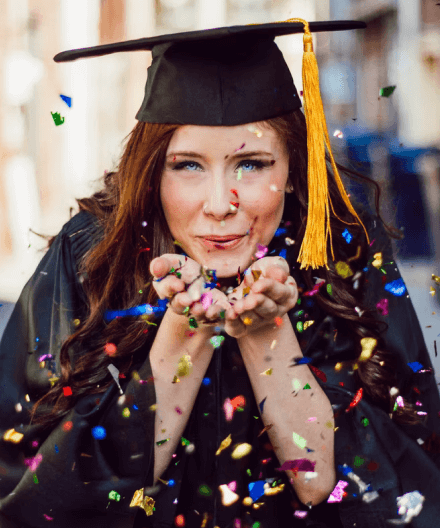 5 Facts About The Baltimore Community Foundation
Over $35.8 million awarded
In 2021, the foundation awarded more than $35.8 million in grants to fund community projects and local schools and nonprofits.
BCF owns an investing program
BCF started the For More Impact investing program in 2018, committing up to 5% of their long-term pool to investments that yield financial returns of around 3% annually and provide tangible social and economic benefits for communities in need.
More than $4.5 million deployed
BCF has deployed more than $4.5 million towards community service projects such as green spaces, small business loan programs, affordable housing projects, and more.
Recipients must maintain a 2.5 GPA
The scholarship recipients must maintain a 2.5 minimum GPA throughout their program to be eligible for scholarship renewals each year.
BCF manages multiple scholarships
Apart from this scholarship, BCF manages various other scholarship programs with different eligibility criteria for high school and undergraduate students in Baltimore.