Veterinary Scholarships (member)
10/15/2022
Submission Deadline
Explore Similar Scholarships
College Major:
Location:
Grade Level:
The Nebraska Veterinary Medical Association (NVMA) has been awarding scholarships to students studying veterinary medicine since 1996. A number of scholarships have been awarded annually since that time, with the number and size of the awards increasing each year. The NVMA Veterinary Student Scholarship is awarded to 23 students in varying amounts but totaling $31,000.
Applicants must be graduates of a Nebraska high school or State of Nebraska-approved Home School Program. Candidates must have completed two semesters of veterinary education and pursuing completion of the professional program to be considered for the award. They must also demonstrate academic strength by having a GPA of at least 3.0.
Students must be registered NVMA members to complete the Scholarship application. Successful applicants will be awarded from $250 to $1,000 each based on available funds and the decision of the NVMA Student Scholarship Committee. There are no restrictions or special favorable considerations as to race, marital status, sex, religious affiliation, physical limitations or otherwise.
Key Information of Veterinary Scholarships (member)
Study Details
Area of Study
Veterinary Medicine
Country of Study
United States
Scholarship Details
Intended Level of Study
Undergraduate
Postgraduate
Veterinary Scholarships (member) Timeline
July 2022
Application Opening Date
Applications open on July 1.
October 2022
Submission Deadline
The submission deadline is on October 15.
December 2022
Awards Announcement Date
Recipients of the award will be notified on December 15.
Scholarship Eligibility
To be eligible to apply, applicants must meet the following criteria.
Eligible Grade: Undergraduate – Postgraduate
Maximum Age: Any
Required GPA: 3
Geographic Eligibility: Nebraska
Gender: Any
Race/Ethnicity:
Application Requirements
Here's what you need to submits besides your application.
School Verification
Recommendation letters
Short Answers
Essay
How to ace the Veterinary Scholarships (member)
1
Take up veterinary medicine internships in Nebraska
Internships will give you practical experience as you continue your program and equip you with skills that will come in handy in your career. Your employer can also recommend you for the scholarship, which is part of the application requirements. Taking up internships will expose you to career and mentorship opportunities.
2
Interact extensively with your professors
By interacting with your professors in school, you will receive guidance in your course selection and planning out your career path. Your professors can also be long-term mentors, both in and out of school. Building a good relationship with your professors will ensure that they can write a good letter of recommendation and even attest to your academic standing to the dean of your school, both of which are required as part of your application.
3
Register as a member of NVMA
All applicants must be members of NVMA when applying for the scholarship. As a member of NVMA, you will join a network of professionals in veterinary medicine and thus be exposed to employment, learning, and mentorship opportunities. Membership for students is free of charge.
4
Demonstrate academic strength
The NVMA Veterinary Student Scholarship is very competitive. To improve your chances of an award, you must demonstrate your academic prowess. Talk about any academic awards and honors you have achieved. Reach out to your professors and dean and ask them to vouch for your strengths both in and out of the classroom. As you prepare to apply for the scholarship, prepare thoroughly for your examinations and assessments to ensure you score a GPA of at least 3.0.
How the Veterinary Scholarships (member) is Judged
Eligible applicants will be evaluated by the NVMA Student Scholarship Committee based on their financial need, academics, and extracurricular activities. The committee will also consider recommendation forms from a non-related Nebraska veterinarian, for whom the applicant has worked. The academic strength of applicants will also be assessed based on a written statement from the dean.
Why We Love the Veterinary Scholarships (member)
Application process equips applicant with practical skills
Candidates acquire practical skills and working experience as they undertake an internship or work opportunities. This is an opportunity for students to learn and practice in a professional setting even before they complete their education.
It's a chance to get mentors
As applicants get letters of recommendation from professionals in veterinary medicine and their professors, this becomes an opportunity to begin a long-term relationship where the applicant can receive mentorship and career opportunities.
Join a community of veterinary professionals
Since applicants are required to be members of the NVMA, they become exposed to career, education, and mentorship opportunities with people on the same mission as theirs.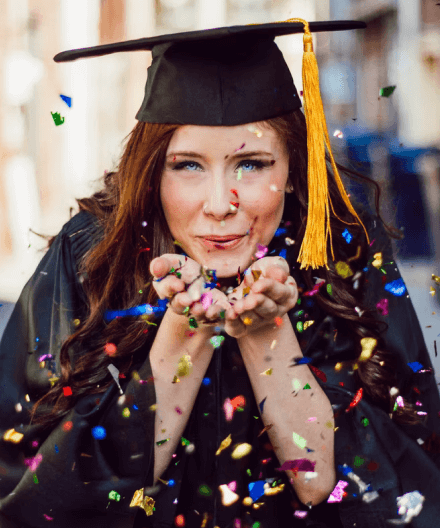 5 Facts About NVMA Veterinary Scholarship
The NVMA extensively supports its members
NVMA members enjoy benefits such as health and wellness plans, discounted credit card plans, and access to a wellness community.
Financial need to be considered
Although not a requirement, the financial status of applicants is to be considered during evaluation.
Award is paid directly to schools
The scholarship award is paid directly to the schools, in which recipients are enrolled.
Applicants must be members of NVMA
Applicants must become members of the NVMA before applying.
The NVMA offers opportunities to veterinarians
Every year, the NVMA hosts the Annual Conference Exhibit Hall, which allows professionals to build relationships within the veterinary community.