Pre-Veterinary Scholarships
3/15/2023
Submission Deadline
Explore Similar Scholarships
College Major:
Location:
Grade Level:
In 1994, the Scholarship Foundation for Nebraska Veterinary Medicine Students was established. The scholarship is open to any Nebraska student interested in pursuing a degree in pre-veterinary education and a pre-professional program.
The purpose of the Nevada Veterinary Medical Association is to promote health and welfare, community safety, and human-animal patterns of interaction. Every year, the foundation awards scholarships to talented and competent students in Nebraska through its numerous programs, with the number and size of scholarships increasing each year. The award amounts to $500 per recipient.
The objective of the Nebraska Veterinary Medical Association is to be Nebraska's renowned voice for veterinary medicine. The foundation facilitates career development, networking, and information-sharing events on a local and statewide scale. The Pre-Veterinary Scholarship program introduces students to a safe learning environment that is both accommodating and rich in resources, ensuring that they get the most out of their studies.
Key Information of Pre-Veterinary Scholarships
Study Details
Area of Study
Veterinary Medicine
Country of Study
United States
Scholarship Details
Intended Level of Study
Undergraduate
Pre-Veterinary Scholarships Timeline
January 2023
Application Opening Date
Applications open on January 1.
March 2023
Submission Deadline
The submission deadline is on March 15.
April 2023
Awards Announcement Date
Winners are announced in April.
Scholarship Eligibility
To be eligible to apply, applicants must meet the following criteria.
Eligible Grade: Undergraduate
Maximum Age: Any
Required GPA: 3
Geographic Eligibility: Nebraska
Gender: Any
Race/Ethnicity: Any
Application Requirements
Here's what you need to submits besides your application.
Grade transcript
Recommendation letters
How to ace the Pre-Veterinary Scholarships
1
Research the scholarship program
You must plan ahead of time to determine whether you possess the traits that the scholarship program seeks and whether you are qualified. Call the contact number listed on the website or search online for as much information as possible about the scholarship program.
2
Read all of the procedures
To complete the application form, you must first register as a student member and create an account. You must also provide a link to the recommendation form, which may be found on the website, to anyone you ask to recommend you. These are all crucial and should not be overlooked, so pay great attention to the website's instructions.
3
Emphasize your involvement in school
This is one of the factors that the scholarship committee evaluates; so show off extracurricular activities that are related to your chosen major. You can also include events and activities that are still relevant to the major.
4
Review your application critically
Pre-Veterinary Scholarships' competition is tough, so be sure your application isn't turned down or eliminated due to avoidable errors like misspelling or grammatical inaccuracies. Before submitting your application, consider asking a family member or friend, a teacher, or a mentor to proofread it for you.
How the Pre-Veterinary Scholarships is Judged
Applicants are evaluated on their academic achievement and performance, as well as their financial need and extracurricular activities. The Scholarship Committee takes all three of these factors into account when making its decision.
Why We Love the Pre-Veterinary Scholarships
Computerized security systems
Students can easily access an online course provided by NVMA. To get access to the online community, they must first log in and be approved by a system that follows the built-in security features.
Numerous member benefits
NVMA's membership comes with many perks, including health insurance, grievance resolution, discounts on events and services, and more. This membership expands the number of options for those who have a common health mission and want to share their field experiences.
Provides plenty of resources
The NVMA website includes a wealth of resources to aid student learning, including valuable links, educational centers, agencies, and guides that students can access unassisted. These helpful links can be used to keep students informed about current events.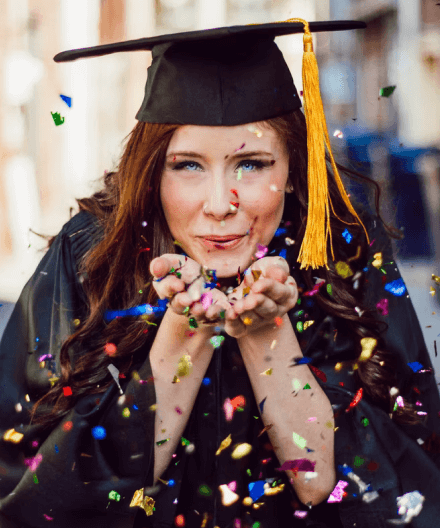 5 Facts About Pre-Veterinary Scholarships
The quality of NVMA's scholarships growth
NVMA's scholarship was first awarded back in 1996. Since then, the scholarships have been awarded annually; the total number and size of the scholarships have expanded each year.
The foundation's remarkable achievements
The foundation has grown steadily over the years, largely to contributions from the NVMA Auxiliary as part of their aim to aid and promote the profession, as well as donations from passionate supporters.
Awards paid directly to school
The award is paid directly to schools where recipients are enrolled.
NVMA promotes its members online
The foundation has a personalized section where people can submit concise advertisements for equipment, practices, and job openings.
The foundation organizes an annual award
Every year, the Foundation honors people in Nebraska who are dedicated and continue to make beneficial contributions to the veterinary medicine industry.