USU Resident First-Year Scholar Scholarship
$4,500–$9,000
Award Amount
8/1/2023
Submission Deadline
Explore Similar Scholarships
Location:
Grade Level:
Utah State University offers an annual award to first-year students. The Resident First-Year Scholar Scholarship is available at different campuses. The type of financial aid the student receives may vary depending on where they choose to attend.
Application recipients at the Logan & Statewide Campuses may receive $4,500 annually. The scholarship is offered for two years.
To be eligible, a candidate must achieve the minimum score required by the program on recognized exams. For Logan and Statewide Campuses, the required index is 89–92.
Key Information of USU Resident First-Year Scholar Scholarship
Study Details
Country of Study
United States
Specific Schools
Utah State University Logan
Utah State University
Scholarship Details
Intended Level of Study
Undergraduate
Award Amount
$4,500–$9,000
USU Resident First-Year Scholar Scholarship Timeline
January 2023
Application Opening Date
Applications open on January 1.
August 2023
Submission Deadline
The submission deadline is on August 1.
Scholarship Eligibility
To be eligible to apply, applicants must meet the following criteria.
Eligible Grade: Undergraduate
Maximum Age: Any
Required GPA: 2.8
Geographic Eligibility: Utah
Gender: Any
Race/Ethnicity: Any
Application Requirements
Here's what you need to submits besides your application.
Grade transcript
Standardized Test Scores
How to ace the USU Resident First-Year Scholar Scholarship
1
Demonstrate good grades
Your eligibility will be determined by your GPA, ACT/SAT results. Be sure to commit to your academic goals and present great grades. Check the necessary scores expected for the campus where you intend to attend school.
2
Apply on time
All you have to do to qualify for the scholarship is submit your application on time to the program of your choice. Outstanding academic performers will automatically be considered for the financial reward.
3
Dedicate yourself to improvement
Request an academic scholarship reconsideration, and an admissions specialist will examine your application if your GPA or test scores improve before the scholarship deadline. No need to apply again!
4
Accept the award
Pay your enrollment deposit before the April 1 deadline, or as instructed on your scholarship offer letter, if you have received a scholarship offer. Thus, you will not lose the benefit.
How the USU Resident First-Year Scholar Scholarship is Judged
The only criteria used to select the scholarship recipients will be their academic standing as first-year students and their grade point average.
Why We Love the USU Resident First-Year Scholar Scholarship
The scholarship is extended
The scholarship is automatically renewed for a second year if the student meets the required academic criteria.
Comprehensive scholarship review
If an incoming first-year student is unable to take the ACT or SAT or opts not to, they may seek a personal comprehensive scholarship assessment before receiving an academic scholarship.
You only need to sign up
There are no additional applications for the scholarship. Students, who enroll in the program of interest, will be considered if they meet the criteria.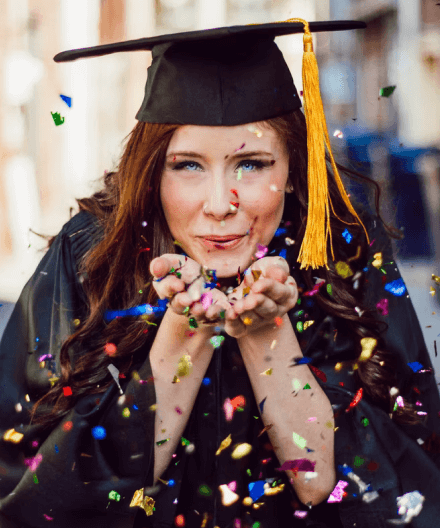 5 Facts About USU Resident First-Year Scholar Scholarship
Since 1888
Since its founding, Utah State University has developed into a top undergraduate research university renowned around the globe for its innovation in both science and technology.
Different campuses
The USU includes 30 Statewide Campuses and Centers, an online school, and the main campus in Logan, giving students the freedom to live wherever they choose while still earning a USU diploma.
The rankings
This university is ranked as the nation's number two public institution and is the seventh-best public university in the West in terms of cost.
Their mission
As one of the top student-centered, land-grant, and space-grant colleges in the country, their mission is to serve the public through learning, discovery, and involvement while upholding the idea that academics come first.
Research focus
Through relevant research, Utah State students make transformational contributions, particularly in the areas of space, water, land, air, and quality of life issues.