UT Chancellor Academic Scholarship
$3,400–$13,600
Award Amount
3/1/2023
Submission Deadline
Explore Similar Scholarships
Location:
Grade Level:
Utah Tech University is the most affordable university in Utah and the fifth most affordable small college in the United States. The institution started as a high school in 1911 under the name St George Stake Academy. In 1916, after the institution started offering college courses, it became known as Dixie Normal College. It wasn't until July 1, 2022, that the institution settled on Utah Tech University.
The UT Chancellor Academic Scholarship offers financial support to freshmen students at Utah Tech University. Every year, Utah Tech University provides one undergraduate student with $3,400 up to $13,600 in scholarships. The university awards scholarship based on academic abilities. Students must apply to the university before the March 1 deadline. The scholarship is in the form of a $3,400 tuition waiver each year for a maximum of eight semesters, that is four years.
The UT Chancellor Academic Scholarship was put in place to help undergraduate students successfully graduate by reducing loans and unmet financial needs. The goal of Utah Tech University is to break down barriers to education and enable young people to create a better future for themselves.
Key Information of UT Chancellor Academic Scholarship
Study Details
Country of Study
United States
Specific Schools
Utah Tech University
Scholarship Details
Intended Level of Study
Undergraduate
Award Amount
$3,400–$13,600
UT Chancellor Academic Scholarship Timeline
December 2022
Application Opening Date
Applications open on December 1.
March 2023
Submission Deadline
The submission deadline is on March 1.
Scholarship Eligibility
To be eligible to apply, applicants must meet the following criteria.
Eligible Grade: College Freshman
Maximum Age: Any
Required GPA: Any
Geographic Eligibility: Utah
Gender: Any
Race/Ethnicity: Any
Application Requirements
Here's what you need to submits besides your application.
Grade transcript
Standardized Test Scores
How to ace the UT Chancellor Academic Scholarship
1
Apply by the deadline
Start your application a few weeks before the deadline to ensure that all your documents are ready on time. Late submissions will not be accepted.
2
Read the instructions
Don't skim through the submission instructions. Include all the required documents.
3
Emphasize academic achievements
You will be judged mainly on your academic abilities. Draw attention to your GPA and mention any award you have received.
4
Review your application
Read through your application and essay multiple times before submission. Avoid using informal language.
How the UT Chancellor Academic Scholarship is Judged
The scholarship is based on academic abilities. You will be awarded the scholarship based on your ACT/SAT Score and required to maintain a 3.5 GPA per academic year.
Why We Love the UT Chancellor Academic Scholarship
You can pursue a major of your choice
All majors are eligible.
Can be used for more than tuition
The award can be used for all academic-related expenses.
The scholarship offers more than just money
Utah Tech University offers students a large alumni network and mentorship programs.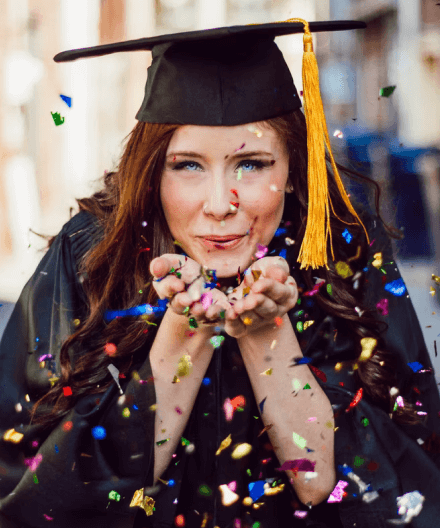 5 Facts About the UT Chancellor Academic Scholarship
Non-American students are eligible
Non-American students who have permanent residency status can apply.
The scholarship is renewable
The UT Chancellor Academic Scholarship is renewed every year.
You must be admitted by March 1
Applicants who are not fully admitted to the University for the Fall semester by March 1 will not be considered for the scholarship.
Financial need is not required
You don't need to prove financial need or complete the Federal Student Aid (FAFSA) application.
The University offers other scholarships
Utah Tech University has 5 other scholarships you can apply to.