U.S. Eagle Federal Credit Union Scholarships
4/10/2023
Submission Deadline
Explore Similar Scholarships
Location:
Grade Level:
The U.S. Eagle Federal Credit Union is the first member-owned credit union in the state. U.S. Eagle, which was founded in 1935, provides a full range of financial products and services and has eight locations in Albuquerque, Bernalillo, Farmington, and Santa Fe. The foundation has more than $1.4 billion in assets, and over 80,000 members, and is a three-time "Forbes" Best-In-State Credit Union award winner.
People mean more at U.S. Eagle. Every year, they award a $2,000 scholarship to three deserving students each. Applicants can choose one of the three categories to apply for: "The Vigil Bullying Prevention" scholarship, "Build a Branch," or "Show us your SOUL."
The "Vigil Bullying Prevention Scholarship" honors one exceptional person who has actively participated in or created effective anti-bullying initiatives in their school or community. Residents of New Mexico are eligible for the scholarship. The winners are always announced at the Annual Meeting of the U.S. Eagle Federal Credit Union.
Key Information of U.S. Eagle Federal Credit Union Scholarships
Study Details
Country of Study
United States
Scholarship Details
Intended Level of Study
Undergraduate
U.S. Eagle Federal Credit Union Scholarships Timeline
March 2023
Application Opening Date
Applications open on March 1.
April 2023
Submission Deadline
The submission deadline is on April 10.
May 2023
Awards Announcement Date
Winners are announced in May.
Scholarship Eligibility
To be eligible to apply, applicants must meet the following criteria.
Eligible Grade: Undergraduate
Maximum Age: Any
Required GPA: Any
Geographic Eligibility: New Mexico
Gender: Any
Race/Ethnicity: Any
Application Requirements
Here's what you need to submits besides your application.
How to ace the U.S. Eagle Federal Credit Union Scholarships
1
Emphasize your engagement in your community
Show how active you are in your school. The U.S. Eagle Foundation created this scholarship opportunity for students who have taken an active role in their school or community. Demonstrate your extracurricular activities and/or community service projects you participated in and the roles you played.
2
Be distinctive from the crowd
Share your most valuable traits to set yourself apart from the other participants. Talk about your interest in the program and your motivations. Convince the judges of what you want to achieve and demonstrate your career goals.
3
Speak with previous winners
The scholarship has a large alumni network. Reach out to some of them; they can provide you with insightful information about the qualities of the ideal candidate.
4
Review your application before submission
A flawless application is required due to the fierce competition for the scholarship. Make sure to get a second opinion before submitting your final draft.
How the U.S. Eagle Federal Credit Union Scholarships is Judged
Evaluation criteria for applicants include leadership, academic performance, volunteer work, and program enthusiasm.
Why We Love the U.S. Eagle Federal Credit Union Scholarships
It provides free tuition fees for students
The scholarship is a huge relief for university or college students as it helps reduce educational costs.
The amount covers living expenses
The money awarded to scholarship recipients can be used to cover other costs besides tuition. They can use it to cover living expenses, books, and computers.
Recipients join a robust alumni
The foundation offers students opportunities for intellectual growth in addition to financial awards.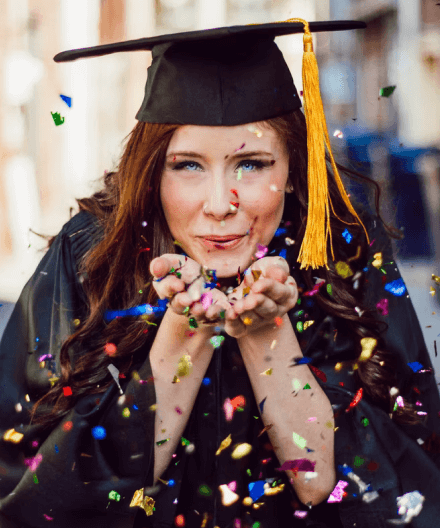 5 Facts About The U.S. Eagle Federal Credit Union Scholarships
The Foundation has three nationally recognized scholarships
Candidates can select only one of the three scholarships offered by the U.S. Eagle Federal Credit Union.
Candidates must be New Mexico residents
Only new Mexican residents are considered for the scholarship.
Community service is a must
The ideal candidate will be a good student who is not only academically talented but also involved in their communities.
The U.S. is the country of study
Applicants can pursue their undergraduate studies at any college or university across the U.S.
It is open to all academic disciplines
Scholars from all fields of study are eligible for the scholarships.