ASHRAE Central New York Chapter King-Traugott Scholarship
12/1/2022
Submission Deadline
Explore Similar Scholarships
Location:
Grade Level:
Focused on having more students engaged in this field, the American Society of Heating, Refrigerating, and Air Conditioning Engineers (ASHRAE) decided to create the King-Traugott Scholarship.
Worth $3,000, this scholarship is meant for those who are interested in the field, be it by studying more about it, or already working on it. It is also for those of academic achievement, with a GPA of at least 3.0 out of 4.0, or who are in the top 30% of the class.
This chapter of the scholarship is for students from Central New York, which means that the school needs to be within the geographical boundaries of that region. It should also be accredited by the Accreditation Board of Engineering Technology.
Key Information of ASHRAE Central New York Chapter King-Traugott Scholarship
Study Details
Area of Study
Mechanical Engineering
Architectural Engineering
Engineering Technology
Country of Study
United States
Scholarship Details
Intended Level of Study
Undergraduate
ASHRAE Central New York Chapter King-Traugott Scholarship Timeline
October 2022
Application Opening Date
Applications open on October 1.
December 2022
Submission Deadline
The submission deadline is on December 1.
Scholarship Eligibility
To be eligible to apply, applicants must meet the following criteria.
Eligible Grade: College Freshman – Undergraduate
Maximum Age: Any
Required GPA: 3
Geographic Eligibility: New York
Gender: Any
Race/Ethnicity:
Application Requirements
Here's what you need to submits besides your application.
Grade transcript
School Verification
Standardized Test Scores
How to ace the ASHRAE Central New York Chapter King-Traugott Scholarship
1
Start the application process right away
You should start the application process as soon as possible. This will allow you enough time to acquire all necessary documents, contact your referees or recommenders, and complete all forms. Have everything organized and planned to avoid any last-minute complications.
2
Keep your grades up
This scholarship program is very competitive with only one winner. It is merit-based therefore only those with a GPA of 3.0 or higher have better chances of winning. So work hard on keeping your grades up and maintaining your GPA. Grades will be an indicator of how dedicated and serious you are.
3
Choice of references and early notifications
Your references or recommenders must be those who know you well enough to be willing to speak to your abilities and demonstrate why you make the perfect candidate for this scholarship. So, choose them wisely. Contact them and send them the required forms very early on to allow them enough time to complete them.
4
Reach out to past winners
If possible, it is always advisable to reach out to past scholarship winners for advice and guidance. They will give you insights into how they won the award. Also, get your materials checked and reviewed by your mentors, instructors, and advisors to avoid any unforeseen mistakes.
How the ASHRAE Central New York Chapter King-Traugott Scholarship is Judged
Students will be judged on their grades, goals, history, and recommendations. That means that the more experienced and dedicated the student, the better.
Why We Love the ASHRAE Central New York Chapter King-Traugott Scholarship
Field specific
You may only apply if you're part of this specific field, which can help your chances of being selected. It is intended to develop the industry and support its young members. Even past non-successful applicants and past recipients can reapply.
It's a regional scholarship
By separating this scholarship into sections, you only compete with those from your region.
No discrimination
The program is open to all students as long as they meet the scholarship requirements. It supports equality and has no discrimination against gender, race, ethnicity, religion, etc.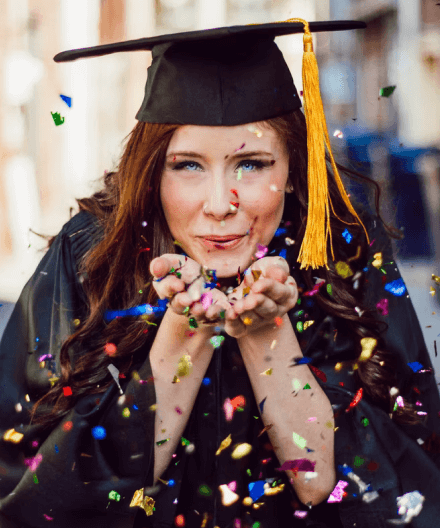 5 Facts About ASHRAE Central New York Chapter King-Traugott Scholarship
Full-time students only
The applicant needs to be a full-time student.
Recommended to do community service activities
Those are not mandatory, but they can help you with your application.
ASHRAE has other chapters
There are chapters for most regions in the USA and some in Canada.
HVAC&R
The main focus of this scholarship is the field of Heating, Ventilation, Air Conditioning, and Refrigeration.
There's an age limit
Underage applicants cannot apply online, they must complete the PDF version of the form.