Harold F. Eppson Memorial
2/1/2023
Submission Deadline
Explore Similar Scholarships
College Major:
Location:
Grade Level:
Wyoming Community Foundation's aim is to unite people who care about a cause to help build a better Wyoming. It offers the Harold F. Eppson Memorial scholarship program as one way the community has aided its members in accomplishing their goals.
The Harold F. Eppson Memorial Scholarship is meant to assist molecular biology students at the University of Wyoming who are junior or senior undergraduates. It is valued at $750 and offered to applicants who major in molecular biology at the University of Wyoming and are in their junior or senior year.
Applicants are required to have a minimum GPA of 3.0 and give short answers to the application questions. They need not demonstrate financial aid. Winners can reapply for subsequent years.
Key Information of Harold F. Eppson Memorial
Study Details
Country of Study
United States
Specific Schools
University of Wyoming
Scholarship Details
Intended Level of Study
Undergraduate
Harold F. Eppson Memorial Timeline
October 2022
Application Opening Date
Applications open on October 1.
February 2023
Submission Deadline
The submission deadline is on February 1.
Scholarship Eligibility
To be eligible to apply, applicants must meet the following criteria.
Eligible Grade: College Sophomore – Undergraduate
Maximum Age: Any
Required GPA: 3
Geographic Eligibility: United States, Wyoming
Gender: Any
Race/Ethnicity: Any
Application Requirements
Here's what you need to submits besides your application.
Short Answers
School Verification
Grade transcript
How to ace the Harold F. Eppson Memorial
1
Answer the essay questions correctly
You will be requested to answer some common questions on the application. Carefully read the questions and give an accurate answer, as this is a major determinant of selection in the application process.
2
Demonstrate your interest in molecular biology
Whether you are an undergraduate in your junior or senior year, make sure your career path is focused on molecular biology. Because this is the scholarship's goal, you must meet this basic eligibility condition.
3
Avoid late submissions
One of the most significant advantages of starting your application process early is that you avoid avoidable problems such as missing deadlines. You would also be able to avoid omitting crucial details due to inadequate application assessment because you are rushing to make the deadline. Consequently, be sure to submit your application early.
4
Submit a proof of enrollment
Candidates should submit proof of enrollment to the scholarship body as molecular biology students of the University of Wyoming.
How the Harold F. Eppson Memorial is Judged
Applications are assessed based on academic records and the quality of answers submitted.
Why We Love the Harold F. Eppson Memorial
The scholarship is renewable
The successful candidate has the opportunity to reapply for subsequent scholarships afterward if they desire and seek further information about it.
The selecting board is impartial
There is no discrimination in the selection process based on factors like gender, religion, socioeconomic class, race, marital status, etc.
No age restriction
There is no age limit for any interested applicant.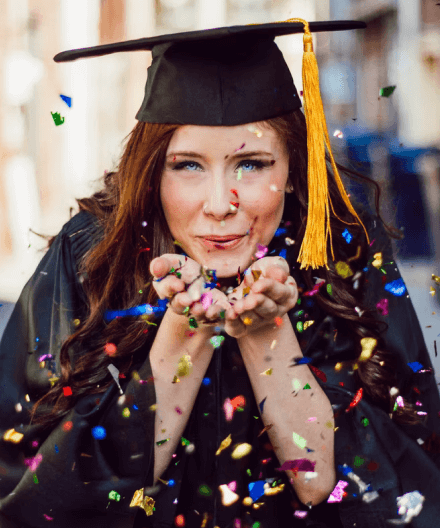 5 Facts About the Harold F. Eppson Memorial
Electronic documents only
Students are to send all required documents via the scholarship web page, no physical letter mailed would be accepted.
No requirement to demonstrate financial need
The scholarship states no requirement to prove financial need.
Location of study is restricted
Applicants must be enrolled in the University of Wyoming in the United State to be eligible for the scholarship.
Grades are not considered for sophomore students
The students classified as a sophomore can apply with any school grade.
There is a minimum GPA for applying
You must have a minimum GPA of 3.0 before applying if you are not under the sophomore classification, and this must be proven with an official transcript from your college or university.