TMCF | FedEx Scholarship
$4,000–$8,000
Award Amount
4/4/2023
Submission Deadline
Explore Similar Scholarships
Location:
Grade Level:
In 1987, N. Joyce Payne established the Thurgood Marshall College Fund, which is now a nationally recognized organization. The TMCF is only for exceptional students attending one of the nation's 47 publicly financed Historically Black Colleges and Universities (HBCUs) and Predominantly Black Institutions (PBIs).
It is open to undergraduate students with a cumulative grade point average of 3.0 or higher. These undergraduates must be available to business and logistics majors. While there is no restriction on race or ethnicity, applicants must either be U.S. citizens or legal permanent residents.
Five scholars are selected to receive a scholarship of between $4,000 and $8,000 for the academic year. This amount covers tuition, fees, on-campus accommodation, and board for all classifications of students.
Key Information of TMCF | FedEx Scholarship
Study Details
Country of Study
United States
Specific Schools
TMCF Member-School
Scholarship Details
Intended Level of Study
Undergraduate
Award Amount
$4,000–$8,000
TMCF | FedEx Scholarship Timeline
February 2023
Application Opening Date
Applications open on February 28.
April 2023
Submission Deadline
The submission deadline is on April 4.
June 2023
Awards Announcement Date
Winners are announced on June 30.
Scholarship Eligibility
To be eligible to apply, applicants must meet the following criteria.
Eligible Grade: Undergraduate
Maximum Age: Any
Required GPA: 3.0
Geographic Eligibility: United States
Gender: Any
Race/Ethnicity: Any
Application Requirements
Here's what you need to submits besides your application.
Essay
Grade transcript
Recommendation letters
Financial Information
How to ace the TMCF | FedEx Scholarship
1
Back up your claims
The judging committee always tilts in favor of applicants that offer evidence to back up their claims. For instance, it is not enough to say you possess a skill; you must show sufficient evidence, such as past leadership roles you have taken.
2
Tell an original story
Many applicants fall into the trap of making up stories or telling familiar stories found on the internet. Telling an impersonal story defeats the story's original purpose and does not make such applicants unique.
3
Start early
The duration of the application is usually short, so you must start the process on time. You wouldn't want to submit an incomplete or incomprehensive application due to shortness of time.
4
Go over your application repeatedly
When you go over your application repeatedly, you can spot errors or unnecessary information. It is always advisable to get a second or third eye review. Ask friends, family, and faculty members to help you review it to increase your chances of making your application stand out.
How the TMCF | FedEx Scholarship is Judged
Applicants are judged based on academic excellence, leadership, and passion. Aside from meeting the minimum requirement of having a 3.0 CGPA, the awarding body is looking for candidates who display commendable leadership qualities. If you can convincingly prove financial need and present yourself as the best candidate for the award, you stand a chance of winning the scholarship.
Why We Love the TMCF | FedEx Scholarship
It is non-discriminatory
It is open to applicants of any race, ethnicity, or age bracket, provided they meet the eligibility criteria.
It is made for those with financial needs
Since the primary aim of the scholarship is to give financial assistance to deserving students, the awarding body is careful to favor applicants with financial needs.
It supports students in business majors
This financial support gives undergraduate students in business majors the opportunity to cover their financial needs while focusing on their education.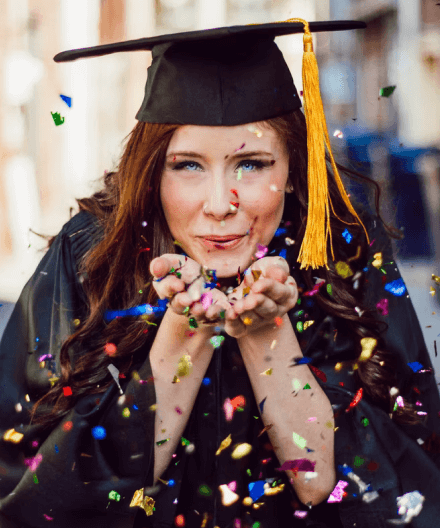 5 Facts About the TMCF | FedEx Scholarship
Proof of leadership abilities is a plus
Applicants must demonstrate their leadership qualities to qualify for the scholarship.
There is a minimum CGPA
Students must have a GPA of at least 3.0
Scholarship is open only to undergraduate students
Undergraduate students are eligible for any year in college.
The scholarship covers most expenses
For just tuition fees, this scholarship can cover many of the other educational expenses and supplies.
The U.S. is the country of study
Applicants must be enrolled in one of the 47 publicly-supported Historically Black Colleges and Universities (HBCUs) or Predominantly Black Institutions (PBIs) in the United States.