CABAA Financial Scholarship
5/20/2023
Submission Deadline
Explore Similar Scholarships
College Major:
Location:
Grade Level:
There's no better place to learn about the business aviation industry than the CABAA organization, which was created in 1998 and is made up of business aircraft operators and their suppliers. This evolving industry needs a large number of professionals and dedicated specialists to keep the business growing and maintain its success. To ensure that business aircraft are operated in a secure and efficient manner, the Corporate Aircraft Business Aviation Association (CABAA) was formed.
Business Aviation is being vigorously promoted by the scholarship committee on campuses where their prospective employees are seeking their education and certification as an actual, intriguing, rewarding career in the industry. CABAA, along with CABAA Maintenance Committee, encourages students to pursue a career in aviation by creating its scholarship program to ease financial burdens during their undergraduate years.
With an $8,000 scholarship grant, winners get a great career opportunity and can connect with the CABAA network for guidance and mentorship.
Key Information of CABAA Financial Scholarship
Study Details
Area of Study
Aerospace
Aircraft Maintenance
Aviation
Country of Study
United States
Scholarship Details
Intended Level of Study
Undergraduate
CABAA Financial Scholarship Timeline
January 2023
Application Opening Date
Applications open on January 1.
May 2023
Submission Deadline
The submission deadline is on May 20.
August 2023
Awards Announcement Date
Winners are announced in August.
Scholarship Eligibility
To be eligible to apply, applicants must meet the following criteria.
Eligible Grade: High School Senior – Undergraduate
Maximum Age: Any
Required GPA: 3.0
Geographic Eligibility: United States
Gender: Any
Race/Ethnicity: Any
Application Requirements
Here's what you need to submits besides your application.
Essay
Grade transcript
Recommendation letters
How to ace the CABAA Financial Scholarship
1
Plan far in advance
If you wait until the last minute to write your scholarship essay, the quality of your essay will almost surely suffer as a result. Keep track of the deadlines for scholarship applications on a calendar. Allow yourself plenty of time to brainstorm and check your work before you submit it.
2
Write a clear and strong introduction
To entice your reader and keep them reading, the opening should be one of the most powerful portions of your essay. Your introduction should be written in Word and then copied into the electronic application after you are pleased with it. As an alternative to beginning with a broad overview, begin with a more specific focus.
3
Follow the instructions
Always try to double-check to make sure you're answering all of the question's components or let someone else proofread the application for you. Also, make sure you're following the correct format for a scholarship essay.
4
Consider reusing an existing essay
This question appears in a considerable percentage of scholarship applications. Depending on the scholarship provider, you may even be able to choose a topic from the Common App or one of your choosing. Copying and pasting your essay into many locations is as easy as that.
How the CABAA Financial Scholarship is Judged
There is a minimum GPA requirement of 2.5 for the student to be eligible for the scholarship. Furthermore, the scholarship is only open to U.S. citizens pursuing a degree in aviation or aerospace engineering. Tuition and other expenses for aviation-related programs must be paid for using scholarship money awarded to the recipient's school and the institution or university where they are enrolled.
Why We Love the CABAA Financial Scholarship
Open to high school and college students
This scholarship is open to both high school seniors and current college students who are seeking a degree in Aviation Maintenance.
Winner attends the annual CABAA Golf Classic
The winner will be contacted by phone and will be presented with the prize during the annual CABAA Golf Classic, which is usually held in August every year in Scottsdale, Arizona.
CABAA is for aviation students only
Applicants must be majoring in aviation maintenance-related disciplines, such as aerospace engineering, aircraft maintenance, aviation avionics/aircraft electronics, or a similar subject.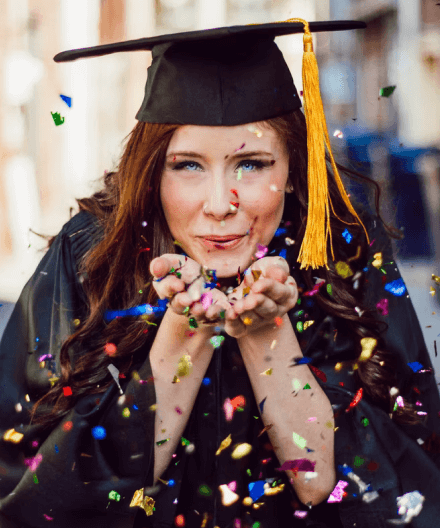 5 Facts About the CABAA Financial Scholarship
Applicant must be majoring in aviation
Applicants must be studying aerospace engineering, aircraft maintenance, or aviation avionics/aircraftelectronics to be eligible for this fellowship.
Essay required
The applicant must submit a typed essay on the following, double-spaced, and no more than 1,000 words in length. "What is your view on a career in aviation? Where does business aviation fit into that picture, and how do you intend to accomplish your business aviation objectives?"
2.5 is the minimum GPA
Applicants for the scholarship must have a minimum GPA of 2.5 to qualify.
The CABAA offers other scholarships
The association has about six other scholarships available
Scholarship availability
This award is available to graduating high school seniors as well as college students.