The Roshan Rahbari Scholarship Fund
6/3/2023
Submission Deadline
Explore Similar Scholarships
Location:
Grade Level:
The Silicon Valley Community Foundation (SVCF) administers the Roshan Rahbari Scholarship. This scholarship was established in honor of a former student of West Valley Community College, Roshan Rahbari. Roshan impacted the lives of students from different backgrounds and his parents established the scholarship fund to help other young people realize their academic dreams.
The scholarship is open to any community college student who plans to transfer to a four-year college or university. To be eligible for the scholarship you must demonstrate financial need and have a minimum GPA score of 3.0. In addition, you must be a resident of California, demonstrate service to your school or community, and be of unquestionable character.
The scholarship aims to ease the transition of students from community colleges to colleges and universities by providing financial support. The winning entries are awarded up to $5,000 to be used towards academic-related expenses. This cash prize is paid over two years provided that the renewal eligibility requirements are met by the winner.
Key Information of The Roshan Rahbari Scholarship Fund
Study Details
Country of Study
California
Scholarship Details
Intended Level of Study
Undergraduate
The Roshan Rahbari Scholarship Fund Timeline
June 2022
Application Opening Date
Applications open on June 4.
June 2023
Submission Deadline
The submission deadline is June 2.
Scholarship Eligibility
To be eligible to apply, applicants must meet the following criteria.
Eligible Grade: Undergraduate
Maximum Age: Any
Required GPA: 3
Geographic Eligibility: California
Gender: Any
Race/Ethnicity: Any
Application Requirements
Here's what you need to submits besides your application.
Essay
Recommendation letters
Grade transcript
Short Answers
Financial Information
How to ace the The Roshan Rahbari Scholarship Fund
1
Write effectively
Your personal statement should be written in a formal tone and have a clear, concise, and structured flow addressing all the prompts given.
2
Review before final submission
Request that another individual evaluate your essays with an objective eye to ensure that you submit an application that is free of spelling and punctuation errors. This will also assist you in removing any data that is unclear, redundant, or irrelevant.
3
Use specific examples where possible
The personal statement is an opportunity to highlight your key educational and professional qualities, as well as your intentions for future career advancement, why you would be a good fit for this award, and how you would benefit if chosen.
4
Choose references who know you well
Choose references who have amazing anecdotes or instances of your accomplishments and they will be able to write genuine and engaging recommendation letters.
How the The Roshan Rahbari Scholarship Fund is Judged
The Roshan Rahbari Scholarship Committee assesses the applicants on their personal statements, academic performance, community engagement, financial need, and recommendation letters. An ideal candidate should demonstrate a well-rounded character and qualities such as integrity, generosity, and compassion.
Why We Love the The Roshan Rahbari Scholarship Fund
The scholarship is need-based
The Roshan Rahbari Scholarship Fund allows students from low-income families to pursue their aspirations without having to worry about money.
Offers a sense of accomplishment
Winners are posted on the official website, which gives them a sense of accomplishment for their achievements.
Open to many students
The scholarship is open to all qualified candidates regardless of their course of study at the college or university level.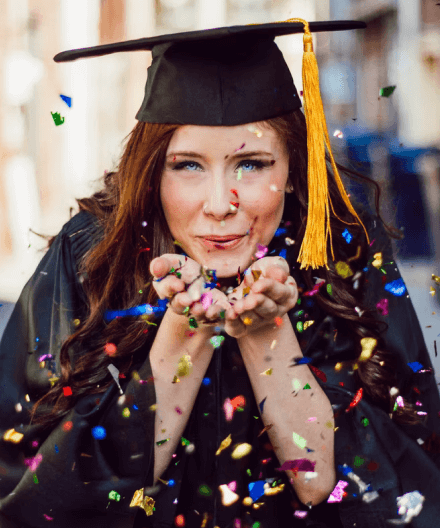 5 Facts About The Roshan Rahbari Scholarship Fund
The award is not renewable
As this is a one-time, non-renewable scholarship, awardees cannot reapply.
SVCF promotes innovative philanthropic solutions
The non-profit Silicon Valley Community Foundation promotes creative philanthropic solutions to difficult issues that affect society.
SVCF engages scholarship donors
Silicon Valley Community Foundation engages donors and corporations from Silicon Valley and across the country to help fund the scholarship.
Payments are made directly to the school
After Silicon Valley Community Foundation receives verification of admission and enrollment, scholarship payments will be delivered directly to college financial aid offices.
Roshan passed away at 18
Roshan Rahbari, to whom the scholarship is in honor, died at the age of 18 and his kind spirit inspired his parents to found the scholarship.