CA-NV AWWA Scholarship Program
$1,000–$5,000
Award Amount
3/15/2023
Submission Deadline
Explore Similar Scholarships
College Major:
Location:
Grade Level:
The American Water Works Association has made it a priority to invest in students as the industry's future leaders. It was founded in 1881 and is now the country's largest professional association for water supply.
As a means to encourage students to take on the challenge of safe drinking water, the California-Nevada Section of this organization came up with this scholarship. The scholarship is within the range of $1,000 to $5,000 and is awarded to 12 students who are both undergraduates and graduates in a career promoting safe drinking water.
Environmental and civil engineers, operators of water, wastewater, and recycling treatment plants, distribution system operators, chemists, laboratory technicians, biologists, ecologists, environmental scientists, mechanical, electrical, and plumbing trades, financiers, and economists are among these occupations. The purpose of the scholarship is to provide financial assistance to students as they progress through and beyond college.
Key Information of CA-NV AWWA Scholarship Program
Study Details
Area of Study
Biology
Civil Engineering
Environmental Engineering
Water Science
Water Technology
Water Works
Country of Study
United States
Scholarship Details
Intended Level of Study
Undergraduate
Postgraduate
Vocational/Technical School
Award Amount
$1,000–$5,000
CA-NV AWWA Scholarship Program Timeline
January 1, 2023
Application Opening Date
Applications open on January 1.
March 2023
Submission Deadline
The submission deadline is on March 15.
Scholarship Eligibility
To be eligible to apply, applicants must meet the following criteria.
Eligible Grade: Undergraduate
Maximum Age: Any
Required GPA: Any
Geographic Eligibility: California, Nevada
Gender: Any
Race/Ethnicity: Any
Application Requirements
Here's what you need to submits besides your application.
How to ace the CA-NV AWWA Scholarship Program
1
Show a career path in water resources
Those who have studied or are currently studying a field related to water resources are eligible for the scholarship. If you're an economist or a financier, you should demonstrate in your application that you would consider a career path in water resources. Showing this in detail will make you shortlisted for the award.
2
Submit early
There is a range of materials you need before applying for this scholarship within a span of three months. Do well to acquire all of them before the application deadline, as late submissions will not be tolerated.
3
Seek help from previous awardees
A great way to learn what makes an excellent application is to seek help. The scholarship is both for undergraduates, graduates, and operators. You should make the effort to seek help before you apply.
4
Review your application thoroughly
Before you submit your application, have it reviewed by a guardian, parent, or a reputable college. Grammatical and spelling errors jeopardize your chances of receiving the scholarship and must be avoided at all costs.
How the CA-NV AWWA Scholarship Program is Judged
All applicants must submit a completed application form and resume, academic transcripts, two letters of recommendation, and a statement of interest in a career in drinking water. Graduates who want to apply for a graduate scholarship must submit a graduate study plan.
Why We Love the CA-NV AWWA Scholarship Program
The scholarship is diversified
Both undergraduates, graduates, and those in vocational schools are eligible to apply provided that you demonstrate a career path in water resources.
It is not restricted to U.S. citizens
You can apply for this scholarship even if you are not a U.S. citizen.
Test scores are not required
Only transcripts are required for this award, not SAT, GRE, or GMAT scores.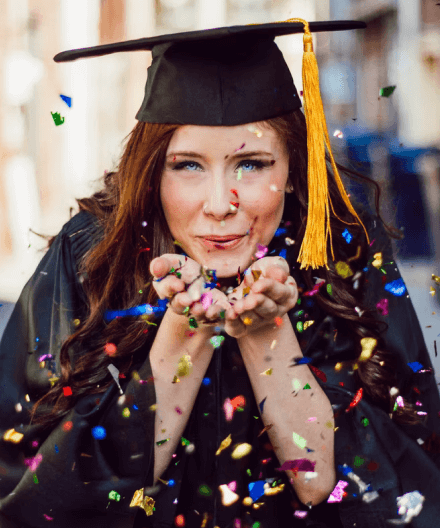 5 Facts About the CA-NV AWWA Scholarship
Academic records must be provided in English
All academic records and transcripts must be provided in English for them to be accepted.
Preference goes to members of AWWA
Individual members of AWWA or the CA-NV Student Chapter will be given preference in the selection process. This membership provides evidence of interest in a career in water.
The application can be sent via mail
If you can't email the scholarship body, send a letter to Armando Apodaca, Member and Administrative Services Manager, California-Nevada Section, AWWA, 10435 Ashford Street, Rancho Cucamonga, CA 91730.
Two letters of recommendation are required
You will need two letters of recommendation as part of your application from reputable members of society. No more and no less.
Access to a large alumni base
Thanks to the scholarship, you'll join a large alumni body of water supply professionals. This can be a valuable part of your network as you advance in your career.