The Miranda Scholarship
$3,000–$5,000
Award Amount
2/28/2022
Submission Deadline
Explore Similar Scholarships
College Major:
Location:
Grade Level:
The Miranda Scholarship, administered by the Rhode Island College, was created to financially support college juniors and seniors majoring in music, theater, or dance.
Annually, Rhode Island College offers one college student a scholarship, ranging from $3,000 to $5,000 to complete their studies in performing arts, including music, dance, and theater. The scholarship is awarded based on a candidate's academic abilities.
The Miranda Scholarship offers support to college students who have shown a passion for pursuing an education and career in performing arts. The scholarship was founded by Lin-Manuel and the Miranda Family.
Key Information of The Miranda Scholarship
Study Details
Area of Study
Dance
Music
Performing Arts
Theatre
Country of Study
United States
Scholarship Details
Intended Level of Study
Undergraduate
Award Amount
$3,000–$5,000
The Miranda Scholarship Timeline
September 2022
Application Opening Date
Applications open around September.
February 2023
Submission Deadline
The submission deadline is on February 28.
May 2023
Awards Announcement Date
Winners are announced in May.
Scholarship Eligibility
To be eligible to apply, applicants must meet the following criteria.
Eligible Grade: College Junior – College Senior
Maximum Age: Any
Required GPA: 2.5
Geographic Eligibility: Rhode Island
Gender: Any
Race/Ethnicity: Any
Application Requirements
Here's what you need to submits besides your application.
How to ace the The Miranda Scholarship
1
Apply by the deadline
Start your application early and ensure that all documents are ready on time. Late submissions will not be accepted.
2
Read the instructions
Don't skim through the submission instructions. You need to know what is expected of you to submit a perfect application.
3
Focus on academic achievements
The scholarship is merit-based; therefore, applicants must make sure they maintain a GPA of 2.5 at minimum and keep their grades high. Draw attention to your GPA and mention any award you have received.
4
Edit your application
Read through your application multiple times before submission. Avoid using informal language. Demonstrate your passion for arts and the performances you participated in.
How the The Miranda Scholarship is Judged
You will receive the scholarship based on your academic abilities. You are required to have an average GPA of 2.5 to qualify.
Why We Love the The Miranda Scholarship
The scholarship is for underserved communities
The scholarship was created for first-generation college students from minority groups who can't afford to stay in school. The scholarship provides a chance for underserved students to excel in school and reach their academic and career goals.
No discrimination against
The program is open to all eligible students of minorities in Rhode Island as long as they meet the scholarship requirements. The supports equality and has no discrimination against gender, race, ethnicity, religion, etc.
The scholarship is renewable
The scholarship is renewable for two years.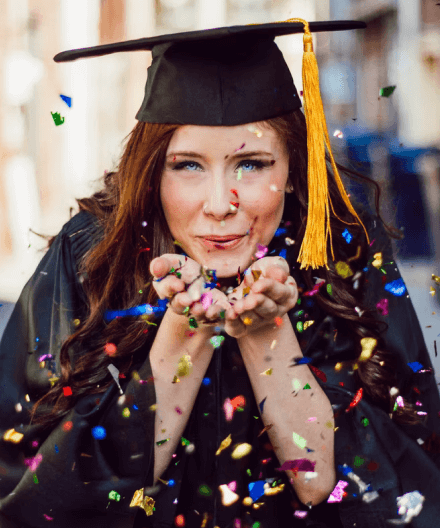 5 Facts About Miranda Scholarship
Financial need is not required
Applicants don't need to show proof of financial need to be eligible.
The scholarship is renewable
The scholarship is renewable for up to two years.
Finalists have to go through an interview
Candidates will take part in a virtual interview.
The university has two submission options
You can submit your application via email or online.
Can match you with best scholarship opportunities
You can submit an online scholarship interest form for a chance to be matched with the right scholarship.