College Achievement Awards
$1,000–$2,000
Award Amount
1/10/2023
Submission Deadline
Explore Similar Scholarships
Polanki is an organization dedicated to the promotion of Polish culture. Since its founding in 1953, it has successfully held several public talks, exhibitions, and performances to preserve the legacy of Polish settlers.
Every year, the organization holds a College Achievement Awards competition to recognize outstanding college and university students and offer them an opportunity to learn about Polish culture, society, and language.
The scholarship award is worth between $1,000 and $2,000 and is offered to students having a minimum of 3.0 GPA on a four-point scale. However, there are numerous other factors taken into account while awarding the scholarships.
Key Information of College Achievement Awards
Study Details
Country of Study
United States
Specific Schools
University of Wisconsin-Milwaukee
Scholarship Details
Intended Level of Study
Undergraduate
Postgraduate
Award Amount
$1,000–$2,000
College Achievement Awards Timeline
November 2022
Application Opening Date
Applications open on November 1.
January 2023
Submission Deadline
The submission deadline is on January 10.
March 2023
Awards Announcement Date
Winners are announced on March 27.
Scholarship Eligibility
To be eligible to apply, applicants must meet the following criteria.
Eligible Grade: College Junior – Postgraduate
Maximum Age: Any
Required GPA: 3
Geographic Eligibility: Wisconsin
Gender: Any
Race/Ethnicity: Polish
Application Requirements
Here's what you need to submits besides your application.
Grade transcript
School Verification
How to ace the College Achievement Awards
1
Demonstrate a strong interest in Polish culture
Since this opportunity is meant for students who are interested in carrying out an extensive study of Polish culture, you need to demonstrate your interest. This could be by mentioning earlier engagements with Polish society.
2
Reach out to the alumni
Alumni of the program are well-placed to assist you through the application process. Reach out to them to review your application and offer their valuable feedback.
3
Align your career plans with Polanki
In the part where you are required to write about your career plans, make sure you include at least one of the objectives of the Polanki organization. This convergence of goals will make you a desirable candidate.
4
Conduct thorough research for essay
The essay constitutes an important part of your application. Choose the topic carefully based on the available literature. Limitations in existing knowledge will hamper your ability to write a well-researched piece.
How the College Achievement Awards is Judged
The selection committee judges applicants on their academic records, essay, career objectives, and extracurricular activities in school and college. Moreover, candidates who demonstrate a passion for understanding, preserving, and disseminating Polish culture are desired.
Why We Love the College Achievement Awards
A culture-oriented scholarship
This scholarship comes with a unique purpose. Candidates are encouraged to transcend cross-cultural barriers for more diversity and inclusion.
A range of awards offered
There are a total of five awards offered each year. Each award is meant for a different kind of student; some stress academic performance while others on arts.
Candidates can win two awards
In their academic career, applicants can win up to two awards. So if you received an award as an undergraduate, you can reapply as a graduate student.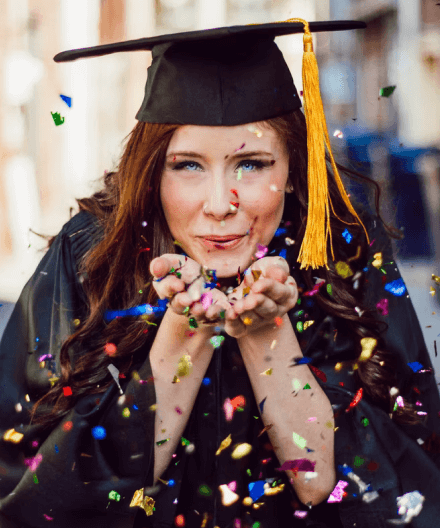 5 Facts about Polanki
The organization launched its scholarship in 1970
The College Achievement Awards Competition was inaugurated in 1970.
In 2004, Polanki restored Bishop's painting
Polanki sponsored the restoration of Bishop Piotr Tomicki's painting.
The organization participates in Holiday Folk Fair
Polanki has a longstanding tradition of preparing the Polish booth at the fair.
Polanki supports renovation of monuments
The organization has reconstructed various Polish landmarks.
Polanki operates a library
To preserve Polish literature, the organization has endowed a library in Wisconsin.