The Marie A. Calderilla Scholarship
3/18/2023
Submission Deadline
Explore Similar Scholarships
Location:
Grade Level:
The Marie A. Calderilla Scholarship was founded back in 2007 by Marie A. Calderilla to support women who are unable to pursue their academic dreams due to limited financial means.
The program is under the care and management of the Silicon Valley Community Foundation, an organization that works toward reducing systemic disparities, building strong and engaged communities, and growing the culture and practice of effective philanthropy.
The award attracts educational aid that could total up to $20,000 and every year, the selection committee selects 20 deserving students for the award program.
Key Information of The Marie A. Calderilla Scholarship
Study Details
Country of Study
United States
Specific Schools
Cañada College
College of San Mateo
Skyline Community College
Scholarship Details
Intended Level of Study
Undergraduate
The Marie A. Calderilla Scholarship Timeline
January 2023
Application Opening Date
Applications usually open January 3.
March 2023
Submission Deadline
The deadline for applications is usually March 18.
September 2023
Winners Announcement
Winners are usually announced on September 30.
Scholarship Eligibility
To be eligible to apply, applicants must meet the following criteria.
Eligible Grade: High School Senior – Undergraduate
Maximum Age: Any
Required GPA: Any
Geographic Eligibility: United States
Gender: Women
Race/Ethnicity: Any
Application Requirements
Here's what you need to submits besides your application.
Essay
Financial Information
Recommendation letters
Grade transcript
How to ace the The Marie A. Calderilla Scholarship
1
Choose a prompt
The scholarship provides a list of prompts you're to use when writing your personal statement. The personal statement should be between 500 and 850 words. Visit the website to have a look at the list of prompts.
2
Provide evidence of financial need
Marie A. Calderilla Scholarship requires you to complete the FAFSA to be considered for these types of awards. A.B. 540 and DACA students.
3
Provide signed and dated recommendation letters
All applicants are required to provide two recommendation letters, one from a teacher or academic advisor and the other from either a volunteer or work supervisor, a community leader, or a personal acquaintance. A personal acquaintance cannot be your parents or relatives.
4
Submit your transcript as a PDF
Under the appropriate transcript field, provide the PDF version of your school transcript. It doesn't matter if it's an unofficial or an official transcript. if your school will not issue transcripts directly to you, mail hard copy transcripts to the address on the foundation's website.
How the The Marie A. Calderilla Scholarship is Judged
The selection committee for The Marie A. Calderilla Scholarship is interested in qualities like an academic promise, a demonstrable commitment to acquiring work skills or program certificates, and laudable personal characteristics such as honesty and good judgment.
Why We Love the The Marie A. Calderilla Scholarship
The award is renewable
Scholars of the award program are eligible for funding for up to three years. Also, winners who are enrolled in a four-year degree program at a San Mateo County Community College District college will receive funding for up to four years.
The program ensures quality education for women
According to the world bank, being from a low-income family is the most important factor that determines whether or not a female can access education. Scholarships like this help turn the tide in favor of women.
Previous applicants can reapply
The program allows for previous applicants and recipients to apply for another shot at the scholarship award.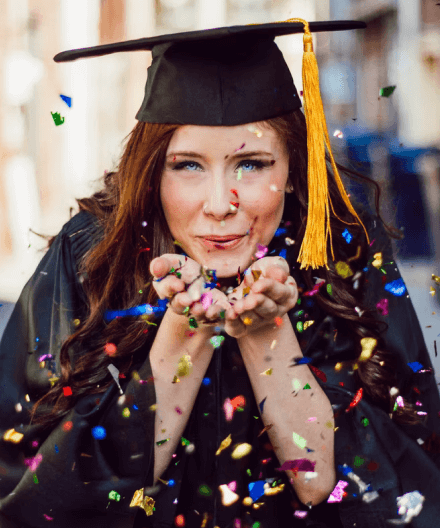 5 Facts about The Marie A. Calderilla Scholarship
Conditions for Renewal
The scholarship is not auto-renewable. You must meet the requirements set out by the scholarship committee to be eligible for each renewal.
Unofficial transcripts are of value
As a precaution, the committee will review any unofficial transcripts submitted. This is to check for inconsistencies and it may warrant that an official transcript is requested by the foundation at any time for confirmation.
Letters of recommendation can be reused
You're free to use letters of recommendation that were written for other scholarships or college applications. The only catch is that it must be for the current year.
The total number of awards includes renewals
The total number of awards (20) is a combination of both first-time and renewable scholarships and they're all announced together.
Eligible non-citizens
United States legal residents and A.B. 540 students are qualified to apply for the Marie A. Calderilla Scholarship program.