Alabama Golf Association Women's Scholarship Fund
3/7/2023
Submission Deadline
Explore Similar Scholarships
Location:
The Alabama Golf Association (AGA) is a non-profit that promotes amateur golf in Alabama. As part of their mission, they engage high school students and hold several high school championships. They offer the AGA Women's Scholarship to support young female golfers in their pursuit of higher education.
The annual scholarship awards $20,000 to high school graduates set to join post-secondary education. Applicants must be residents of Alabama and in need of financial support. The award is spread across eight semesters of the applicant's study.
Applicants are required to submit their ACT scores and high school transcripts. Two recommendation letters are also required. Parents' tax returns from two years prior are to be emailed with Social Security Numbers blacked out.
Key Information of Alabama Golf Association Women's Scholarship Fund
Study Details
Country of Study
United States
Scholarship Details
Intended Level of Study
Undergraduate
Alabama Golf Association Women's Scholarship Fund Timeline
October 2022
Application Open Date
Applications are usually open by October 1.
March 2023
Application Deadline
All submissions must be made by 5 PM on March 7.
May 2023
Winner Announcement
The winner of the award is usually announced in May.
Scholarship Eligibility
To be eligible to apply, applicants must meet the following criteria.
Eligible Grade: All
Maximum Age: Any
Required GPA: Any
Geographic Eligibility: Alabama
Gender: Women
Race/Ethnicity: Any
Application Requirements
Here's what you need to submits besides your application.
Recommendation letters
Standardized Test Scores
Grade transcript
Financial Information
Essay
How to ace the Alabama Golf Association Women's Scholarship Fund
1
Select recommenders carefully
Good recommendation letters boost your application. It is therefore important to select recommendations from those who know you well. One can speak on your academic abilities while the other can speak about your community engagement or sportsmanship.
2
Gather financial information
You will be required to fill in a section about your current financial status. Find out from your parents/guardians information such as their individual annual salaries, amounts from other sources of income, and any other extraordinary expenses. Having this information will make the application process smoother.
3
Craft your personal statement
The 200-word essay should be about you, your goals, how you intend to achieve them, and why higher education is important to you. The essay is short hence you'll need to revise it severally to ensure that it captures everything concisely. Give yourself at least two extra reviewing sessions that are five days apart to enable you to pick out anything you may have missed.
4
Review your complete application
Once you're done with the application, take some time to go through everything. This is a crucial stage that enables you to error-proof it. Sometimes mistakes come in when we're focused on the details and it's important to ensure that they don't make it to the final submission. You could have a mentor or guardian go through it as well.
How the Alabama Golf Association Women's Scholarship Fund is Judged
Applicants are judged based on academic excellence, community engagement, and their interest in golf. Students should demonstrate how well-rounded in academia, sports, and other extracurriculars they are.
Why We Love the Alabama Golf Association Women's Scholarship Fund
Married graduates can apply
The scholarship also supports married students who fit the eligibility criteria.
All degree programs are supported
Students pursuing any field of study can apply for the scholarship.
All accredited universities are supported
Applicants set to attend any university or college in the US can apply for the scholarship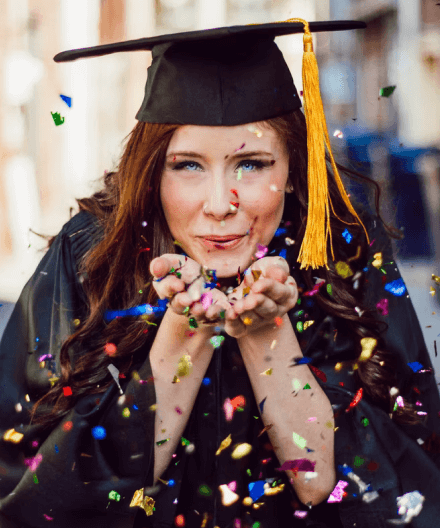 5 Facts About AGA Women's Scholarship Fund
The fund's 26 years of service
AGA Women's Scholarship Fund, founded in 1993, has since supported over 26 female golfers to pursue their higher education in their field of choice at an accredited college in Alabama.
Over $500,000 scholarships awarded
Since its inception, AGA has awarded 26 scholarships worth $520,000 to support female students to complete their higher education.
AGA 100-year-old legacy
AGA is more than a century old with 115 member clubs and more than 22,000 members across Alabama.
It conducts 25 championships annually
AGA holds 25 championships for men, women, junior, and senior teams.
AGA supports the Alabama Turfgrass Research Foundation
As a way of giving back to society, AGA supports the Foundation.