Texas History Essay Contest
$2,000–$4,000
Award Amount
1/31/2023
Submission Deadline
Explore Similar Scholarships
College Major:
Location:
Grade Level:
The Texas History Essay Contest is a statewide initiative aimed at rallying funding for the preservation of vital historic documents and encouraging young students in Texas to promote the history of their communities. It is sponsored by the Texas General Land Office's Save Texas History Program.
The sponsor offers up to three awards to students graduating from high school. Winners of the essay contest will receive their prizes from the Sons of the Republic of Texas at the annual San Jacinto Celebration in Houston.
The overall winner will receive a cash prize of $4,000 while the first runner-up and second runner-up will receive $3,000 and $2,000 respectively. These cash prizes will be used as scholarships to the colleges of the recipients' choices or will be given directly to the recipients.
Key Information of Texas History Essay Contest
Study Details
Country of Study
United States
Scholarship Details
Intended Level of Study
Undergraduate
Award Amount
$2,000–$4,000
Texas History Essay Contest Timeline
October 1, 2022
Application opening date
Applications open at the beginning of October. Ensure to check the application portal for more clarifications on the date.
January 31, 2023
Submission deadline
All applications must be submitted by the end of January the next year.
Scholarship Eligibility
To be eligible to apply, applicants must meet the following criteria.
Eligible Grade: High School Senior
Maximum Age: Any
Required GPA: Any
Geographic Eligibility: Texas
Gender: Any
Race/Ethnicity: Any
Application Requirements
Here's what you need to submits besides your application.
How to ace the Texas History Essay Contest
1
Begin your essay on time
One of the best ways of making your essay stand out from other candidates is by starting very early. Schedule when to conduct your findings to gather facts for the essay and the writing of the essay.
2
Conduct in-depth research before writing your essay
While writing your essay, ensure that you carry out thorough research on your essay topic using books, newspapers, and magazines. Candidates are advised not to depend on the internet alone. If you wish to use the internet, make sure that you use only two internet sources.
3
Explore historic sites in person
Books, magazines, newspapers, and the internet are not just enough to gather valuable information for your essay. You should try visiting historic sites in person so that you can see vital historical documents for yourself. An on-site visit will also enable you to interview history professionals so as to gain more insight into the topic that you are writing about.
4
Review your essay and provide references
After writing your essay, proofread it, rewrite it, and use Spell-check to check for grammar, facts, dates, footnotes, and bibliography. Rewriting the essay will also enable you to check for plagiarism. Alternatively, you can have your teacher or advisor look over your essay for corrections before rewriting it. Ensure that you reference your research sources in your notes and bibliography.
How the Texas History Essay Contest is Judged
Participants of the essay contest should be students of appropriate age for the 4th grade or 7th grade. The information that candidates will use to write their essays must come from a reliable published source (magazine/book) that has a recognized author and publisher. Additionally, essays will be judged on the originality of the idea, cohesiveness of thought, and organization.
Why We Love the Texas History Essay Contest
Get to know about your community's history
By participating in the Texas History Essay Contest, you will get to know more about the history of the Texans. This will help you to acquire a comprehensive knowledge of the history of the community that you live in.
Kickstart a career in history
As you research books, magazines, newspapers, the internet, or even tour historic sites to interview history professionals, you may find yourself loving history as a career. After the contest (even if you win or lose), the knowledge gained from the research can help you to pursue a history degree in a college or university in Texas.
Consolation prices for the ten finalists
Prizes to be won in the Texas Essay Contest are not only limited to the top three finalists. Interestingly, all ten finalists of the essay contest will receive a $100 gift card, a Save Texas History backpack, and a Certificate of Achievement signed by the Texas Land Commissioner.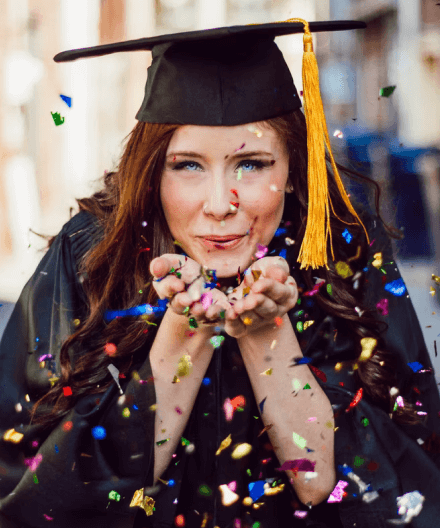 5 Facts
The contest promotes the history of Texas
Today, it may be difficult for young students to narrate the history of their community or state but the Texas History Essay Contest offers an opportunity for high school students in Texas to know the history of Texans.
The prize can be used as a scholarship
While the prizes of the essay contest are given to the winners in cash, winners may choose to use theirs as a scholarship in college.
Hone your essay writing skills
Conducting research to gather information, applying spellcheck to check for grammar, referencing your research sources, and checking for plagiarism in your essay will help you to hone your essay writing skills.
Become popular in the state of Texas
Emerging as one of the winners in the essay contest shows that you have a comprehensive knowledge of Texas' history and receive your prize from the Texas Land Commissioner will increase your popularity in your community and Texas.
Get to dine with the sponsors
The outstanding fourth and seventh-grade students from the Texas History Essay Contest will be invited to dine with the sponsors at a luncheon at DRT Convention.