Don't mess with Texas Scholarships
3/15/2023
Submission Deadline
Explore Similar Scholarships
Location:
Grade Level:
The Don't Mess With Texas Scholarship is an award given to high school seniors who are currently attending public, private, or homeschooled. This $9,000 award is given to seniors who have demonstrated a commitment to keeping their schools and communities free from litter.
Don't Mess With Texas is a program that was started in 1986 to educate people on keeping litter off the streets of Texas. This program moved into a scholarship for younger generations to see the need for keeping the environment clean.
This scholarship applies to all high school seniors in Texas and those who are planning to attend a university or college in the city of Texas. According to Becky Ozuna, the program admin, "It is important that younger generations know that they have the power to create long-term solutions transforming their environment into one that is litter-free."
Key Information of Don't mess with Texas Scholarships
Study Details
Country of Study
United States
Scholarship Details
Intended Level of Study
Undergraduate
Don't mess with Texas Scholarships Timeline
January 11, 2023
Application Opening Date
Applications usually open in January. Check the website for more accurate dates closer to the time.
March 15, 2023
Submission Deadline
The deadline for applications is around the end of the month at 4 pm CST. Check the website for more accurate dates closer to the time.
May 2023
Award Announcement Date
All the scholarship awardees will be notified.
Scholarship Eligibility
To be eligible to apply, applicants must meet the following criteria.
Eligible Grade: High School Senior
Maximum Age: Any
Required GPA: Any
Geographic Eligibility: Texas
Gender: Any
Race/Ethnicity: Any
Application Requirements
Here's what you need to submits besides your application.
Short Answers
Essay
Recommendation letters
How to ace the Don't mess with Texas Scholarships
1
Emphasize sustainable environmental solutions in your application
In your application, make sure to show your creativity in bringing solutions to keep the environment clean. How will you build awareness about keeping litter off the streets of Texas? Show these solutions in your application.
2
Make sure you properly review your video
Applicants are required to submit a video application stating how they prevented litter in their community. Make sure it is audible, free from background noise, and of high quality.
3
Submit before the deadline
The time range for application and the deadline is very short. It is usually from January 11 to March 31. Make sure your documents and the video interview are prepared ahead of time before the final deadline.
4
Reach out to former winners
You could reach out to a beneficiary from the city of Texas and ask them what they did to win the scholarship. This gives you valuable insight into what makes for an ideal candidate.
How the Don't mess with Texas Scholarships is Judged
All the applications will be judged based on how the student demonstrates creativity in their essays and how they can proffer sustainable solutions to solve the problem of litter in the environment. You need to demonstrate how you can motivate the younger generation of Texas to have pride in putting trash where it belongs.
Why We Love the Don't mess with Texas Scholarships
The scholarship fund covers all your expenses
The scholarship fund can also be used to cover academic, transport, or miscellaneous expenses in college. The funds are not only restricted to your tuition.
You will gain access to volunteering opportunities
The scholarship also provides you access to a program called Don't Mess With Texas Trash-Off where everyone volunteers to keep Texas clean.
The scholarship is a bridge for sanitation
The scholarship is a way to reduce the 362 million pieces of litter which accumulate on the streets of Texas every year.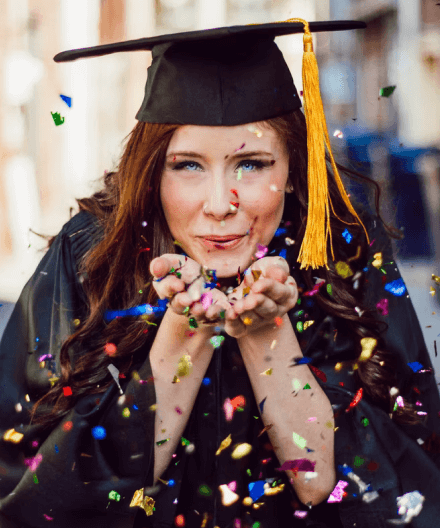 5 Facts About Don't Mess with Texas Scholarship
Texas Department of Transportation does the selection
Since the scholarship is a major initiative of the Texas Department of Transport, all awardees are selected by this department.
The scholarship fund has a Grand Prize
Apart from the Grand Prize of $5000, you can still win two $2000 scholarship awards.
There are other awards to be won
The Texas Department of Transport also organizes a reusable bag contest for those in 12th grade.
The application essay is between 300-350 words
Your essay must be within this range before it is accepted for the scholarship.
Recommendation letters are necessary for the scholarship
You will be asked to provide 3 additional documents for the scholarship which include a recommendation letter.