InspirASIAN Scholarships
1/31/2023
Submission Deadline
Explore Similar Scholarships
Location:
Grade Level:
InspirASIAN offers annual scholarships to high school seniors from 18 states in the United States. The awards offered include state scholarships of $2,000 and state awards of $1,000 to winning candidates. The minimum GPA required to apply for the program is 3.4 (on a scale of 4.0)
InspirASIAN is a non-profit organization representing Asians and Pacific Islanders employed at AT&T and its subsidiaries. The union was initially called Asian Pacific Islanders for Professional and Community Advancement (APCA) and has been offering scholarships since 2012. Students from all ethnic backgrounds are invited to apply for the program.
The students need to compose an essay on the given subject and questions. The applicants are judged based on their submission, academic record, and participation in extracurricular activities and community service. The annual program has an application deadline in January every year.
Key Information of InspirASIAN Scholarships
Study Details
Country of Study
United States
Scholarship Details
Intended Level of Study
Undergraduate
InspirASIAN Scholarships Timeline
November 1, 2022
Application Opening Date
The applications open on November 1 annually.
January 31, 2023
Submission Deadline
The applications are accepted till the end of January. Check the website for the exact date when the applications are open.
Scholarship Eligibility
To be eligible to apply, applicants must meet the following criteria.
Eligible Grade: High School Senior
Maximum Age: Any
Required GPA: 3.4
Geographic Eligibility: Arizona, California, Colorado, Florida, Georgia, Hawaii, Illinois, Indiana, Maryland, Michigan, Minnesota, Missouri, Nevada, New Jersey, Ohio, Texas, Virginia, Washington, Wisconsin
Gender: Any
Race/Ethnicity: Any
Application Requirements
Here's what you need to submits besides your application.
How to ace the InspirASIAN Scholarships
1
Give equal importance to all questions
Make sure that all the provided questions are covered in your essay and all get equal importance.
2
List all your achievements and participations
The application form allows you to mention participation in extracurricular activities, community service, and awards. Make sure you provide details about all your activities and achievements to improve your chances.
3
Get feedback on your essay
Show your essay to teachers and fellow students for their feedback. Make improvements accordingly before submitting.
4
Start early
Start working on the essay and application form so you can get time to make improvements.
How the InspirASIAN Scholarships is Judged
The selection panel judges students based on their academic record, extracurricular activities, community service, and the quality of their essays.
Why We Love the InspirASIAN Scholarships
National and state scholarships
Students are considered for both awards on a single application. Candidates who do not qualify to receive the national award are considered for state awards.
No restrictions based on ethnicity
Although InspirASIAN is an organization representing specific ethnic groups, students from all backgrounds can apply for the scholarships.
Selection is purely based on merit
The students are selected based on merit, without any consideration for financial need.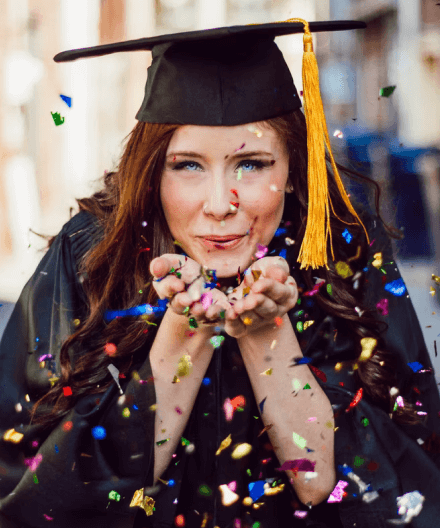 5 Facts About InspirASIAN Scholarships
The scholarship is sponsored by InspirASIAN
It is a non-profit organization representing Asians and Pacific Islanders employed at AT&T.
It was initially called APCA
The organization was known as Asian Pacific Islanders for Professional and Community Advancement (APCA) in its initial years.
The new name was adopted in 2018
APCA became InspirASIAN in 2018.
The first scholarship was offered in 2012
The scholarships have been offered annually since 2012.
InspirASIAN has chapters in 18 US states
The organization has a presence in 18 states of the US and offers scholarships in all of them.