TEC Scholarship
6/1/2023
Submission Deadline
Explore Similar Scholarships
Grade Level:
TEC, a renowned name in the global vertical transportation industry, recognizes the value of education in our lives and the associated financial burden students have to bear to complete their degrees. TEC has come forward to help with this scholarship.
Today, the world is rapidly progressing in engineering, and modern systems are coming up to replace the older ones. The vertical elevator technology is no exception and jumping in leaps and bounds to keep pace with the needs of the customers' expectations. The TEC prides itself on being a global leader in this field and wants brilliant technologists to be involved and step alongside them.
Apart from supplying new elevators, TEC is also involved in a host of other services such as elevator maintenance consultancy, elevator modernization, elevator monitoring software, and so on. The number of new constructions with high elevations is continuously on the rise and vertical elevators are in high demand. This scholarship will motivate young engineers to fulfill their dreams and develop a career path in this specialized field.
Key Information of TEC Scholarship
Study Details
Area of Study
Architecture
Computer Engineering
Computer Science
Engineering
Physics
Science
Technology
Country of Study
United States
Scholarship Details
Intended Level of Study
Undergraduate
Postgraduate
TEC Scholarship Timeline
September 2022
Application Open Date
Applications open around September each year.
June 1, 2023
Application Deadline
The last date of submission for entry is the beginning of June.
Scholarship Eligibility
To be eligible to apply, applicants must meet the following criteria.
Eligible Grade: High School Graduate – Postgraduate
Maximum Age: Any
Required GPA: Any
Geographic Eligibility: Any
Gender: Any
Race/Ethnicity: Any
Application Requirements
Here's what you need to submits besides your application.
How to ace the TEC Scholarship
1
Stress your keen interest towards academic advancement
Prospective students should be able to impress their keen interest in recent technological advancements. The applicant should be able to prove their commitment to continuing their academic and professional interests in science, technology, architecture, and engineering.
2
Develop presentation skills to impress
As the TEC Scholarship judges you based on your essay, improving your writing and presentation skills will give you the much-needed advantage to win. Give ample time for research and collect vital information relevant to the topic. Your grasp of the subject knowledge should be visible in your essay. Make an effort to present a readable, clear, and logically sequenced essay with an introduction, body, and conclusion.
3
Demonstrate your engagement in technology fields
TEC is a global engineering firm using modern technology and software. To be a winner among the many aspiring applicants you need to prove your active engagement in the technological field. It is recommended that you focus on your creative, intellectual initiatives and experiences that are proof of your engineering talents and leadership skills.
4
Avoid common errors while writing your essay
The TEC Scholarship is a nationally recognized scholarship and a great number of students apply for this highly coveted award. To avoid rejection, review the submission carefully for typos, grammatical errors, and spelling mistakes.
How the TEC Scholarship is Judged
The TEC scholarship judging panel painstakingly goes through all the submissions and short-lists three for the final round of selection by the President of TEC. In the final round, all these three essays are read by the President, and the winner is chosen.
Why We Love the TEC Scholarship
Easy access and expenditure of scholarship fund
The TEC scholarship funds can be utilized for the cost of tuition, textbooks, lodging, meal plans, and any other related expenditure. Many other scholarships restrict disbursement to only cover tuition.
A wider coverage of courses
The organization TEC has been very compassionate and has come up with this proposal of awarding scholarships to help the students in their pursuit to attain a degree in any branch of technology-related subjects such as architecture, engineering, and physics.
Flexibility of past academic grades
The eligibility requirements are not stiff and any student from high school graduates to graduate students can apply without having to maintain a cumulative GPA.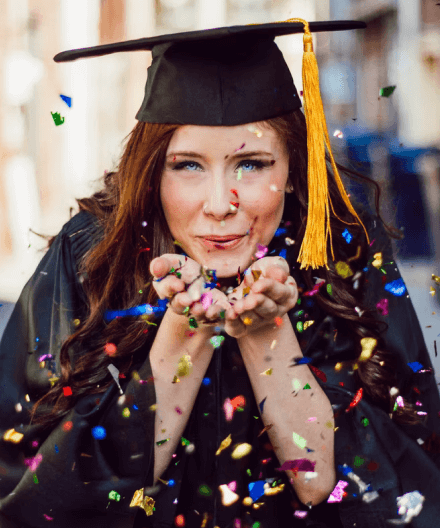 5 Facts About the TEC Scholarship
Compulsory enrollment in college is a requirement
The TEC scholarship is given to any applicant currently enrolled, or about to be enrolled, in who is majoring in science, technology, engineering, architecture, physics, computer engineering, and computer science.
The essay is limited to 1,000 words
The essay to be submitted has to be from amongst the two essay prompts detailed by TEC and the word length should not exceed 1,000 words.
it's a long-standing company
The TEC was established in 2006 and its headquarters are in Illinois, U.S.
Application should be sent to the email provided
All submissions are to be sent to info@theelevatorconsultant.com.
Applications must be accompanied by a bio
The submission for this scholarship along with your essay must include your name, school, major, and concise "About Me" section with your essay.