T.E.A.C.H Early Childhood Nevada Scholarship Program
$20,000–$60,000
Award Amount
12/31/2022
Submission Deadline
Explore Similar Scholarships
College Major:
Location:
Grade Level:
The T.E.A.C.H Early Childhood Nevada Scholarship was established with funding from the Nevada Department of Education to address the workforce's educational needs, poor pay, and high turnover rates.
Early educators are given the chance to enroll in hours of study each year while they work toward a certificate, diploma, or degree in early childhood education thanks to the early childhood scholarship.
Some successful applicants continue working for their sponsoring program while others receive bonuses or raises. Each year, a large number of students are awarded the scholarship. In 2020, there were 111 winners. Applicants must demonstrate financial need, and provide financial information along with their application.
Key Information of T.E.A.C.H Early Childhood Nevada Scholarship Program
Study Details
Area of Study
Early Childhood Education
Education
Country of Study
United States
Scholarship Details
Intended Level of Study
Undergraduate
Vocational/Technical School
Award Amount
$20,000–$60,000
T.E.A.C.H Early Childhood Nevada Scholarship Program Timeline
January 1, 2022
Application Opening Date
Applications are open all year round.
Decmeebr 2022
Submission Deadline
Applications are open all year round but it's recommended that you apply tow to three months before your program begins.
Scholarship Eligibility
To be eligible to apply, applicants must meet the following criteria.
Eligible Grade: High School Senior – Undergraduate
Maximum Age: Any
Required GPA: Any
Geographic Eligibility: Nevada
Gender: Any
Race/Ethnicity: Any
Application Requirements
Here's what you need to submits besides your application.
Short Answers
Financial Information
Present Work Experiences
How to ace the T.E.A.C.H Early Childhood Nevada Scholarship Program
1
Employ formal language
While maintaining your authenticity is crucial, keep your audience in mind. When writing your application, avoid using colloquial language and stick to proper terminology. Winning this award is entirely based on your application; so make sure it is clearly and professionally written.
2
Write a strong personal statement
You must highlight your noteworthy achievements while pursuing your college degree in order to stand out. In your application provide your statement, describing how this has affected your decision on a career. Demonstrate your aspirations and career goals.
3
Aim to keep your application relevant
Don't merely personalize your application, especially your essay. Make sure it relates to the scholarship requirements. For example, avoid emphasizing situations that don't support the scholarship award's overarching goal of sparking interest in early childhood education.
4
Apply as soon as possible
The necessity of early application is often emphasized by previous winners. Don't wait because starting your application on schedule offers you enough time to organize stuff.
How the T.E.A.C.H Early Childhood Nevada Scholarship Program is Judged
The evaluation of applicants is based on their interest in and involvement with early childhood education.
Why We Love the T.E.A.C.H Early Childhood Nevada Scholarship Program
No discrimination against
The program is open to all as long as they meet the scholarship requirements. It supports equality and has no discrimination against gender, race, ethnicity, religion, etc.
Its benefits exceed the monetary value
Beyond the obvious advantages for students, the T.E.A.C.H program's objective contributes significantly to the improvement of education. Students, who are interested in this profession, are now urged to pursue their academic aspirations.
Easy application process
The application process for the scholarship has been simplified to minimize incomplete applications.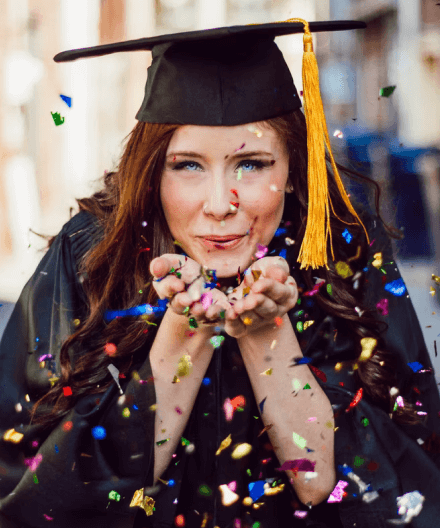 5 Facts About T.E.A.C.H Early Childhood Nevada Scholarship Program
Geographical eligibility
Nevada in the United States is the only geographic area that qualifies for this scholarship.
Applicants must be enrolled when applying
You must be enrolled in an education course leading to a career in the early childhood education program at the time of application.
Specific study areas
Those interested in a career in early childhood education are eligible for this funding opportunity.
Must demonstrate financial need
The necessity for the award must be demonstrated by applicants to the scholarship board.
There is no required GPA
The T.E.A.C.H early childhood education grant has no set GPA criterion, unlike many other scholarship possibilities.