APWA Nevada Intern-Focused Scholarship Program
$1,500–$6,000
Award Amount
6/19/2023
Submission Deadline
Explore Similar Scholarships
Location:
Grade Level:
The American Public Works Association (APWA) is the organization that sponsors the APWA Nevada Intern-Focused Scholarship Program, which provides financial aid to freshmen and undergraduate students enrolled in authorized American institutions.
Four meritorious students, two from the southern branch and two from the northern branch, will each benefit from the APWA Nevada Intern-Focused Scholarship Program. The award ranges from $1,500 to $6,000. Students with documented work experience in public service are given preference when awarding scholarships.
Only candidates pursuing a degree in a field connected to public service are eligible to apply. It is a plan to develop future leaders in the public sector. The program supports the fields of civil engineering, public works, public administration, architecture, science, and engineering.
Key Information of APWA Nevada Intern-Focused Scholarship Program
Study Details
Area of Study
Architecture
Civil Engineering
Engineering
Public Administration
Public Works
Science
Country of Study
United States
Scholarship Details
Intended Level of Study
Undergraduate
Award Amount
$1,500–$6,000
APWA Nevada Intern-Focused Scholarship Program Timeline
March 2023
Application Opening Date
Applications open on March 1.
June 2023
Submission Deadline
The submission deadline is on June 19.
Scholarship Eligibility
To be eligible to apply, applicants must meet the following criteria.
Eligible Grade: High School Senior – Undergraduate
Maximum Age: Any
Required GPA: Any
Geographic Eligibility: Nevada
Gender: Any
Race/Ethnicity: Any
Application Requirements
Here's what you need to submits besides your application.
Present Work Experiences
School Verification
Essay
Recommendation letters
How to ace the APWA Nevada Intern-Focused Scholarship Program
1
Send an error-free résumé
It takes a heightened level of expertise to create an error-free article in a short period of time since you are not a professional grammarian. It is advisable to use editing tools such as Grammarly to ensure that your résumé, and other statements you're required to write, are error-free.
2
Have an interest in public work
This scholarship opportunity is mainly for those who want to pursue a career as a public worker. If you are not passionate about public work and unwilling to redirect your career path, do not apply for the scholarship.
3
Choice of references and early notifications
Your references or recommenders must be those who know you well enough to be willing to speak to your abilities and demonstrate why you make the perfect candidate for this scholarship. So, choose them wisely. Also, contact them and send them the required forms very early on to allow them enough time to complete them.
4
Prepare ahead of time for your interview
Prior to awarding a scholarship, APWA may contact chosen applicants to schedule an interview. Getting familiar with likely interview questions and answers is best so you're not caught off guard.
How the APWA Nevada Intern-Focused Scholarship Program is Judged
The scholarship board determines successful candidates after careful consideration of their application file based on a demonstrated passion for public work.
Why We Love the APWA Nevada Intern-Focused Scholarship Program
It inspires students to do public work
The scholarship propels students to pursue careers in public work. It offers many career opportunities and eases the financial burdens of higher education.
No discrimination
The program is open to all students as long as they meet the scholarship requirements. It supports equality and has no discrimination against gender, race, ethnicity, religion, etc.
Preserves the public work heritage
APWA scholarship creates a thriving atmosphere of continuity for key public work positions like architecture, public administration, etc.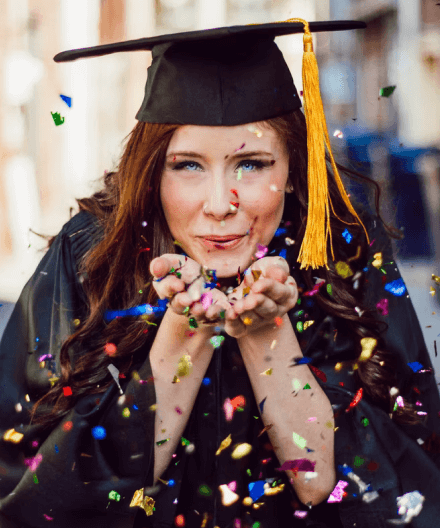 5 Facts About the APWA Nevada Intern-Focused Scholarship Program
Geographical eligibility
Only students, who reside or attend any school in Nevada, are qualified to apply for this scholarship.
No minimum GPA required
The scholarship does not include the criterion of a minimum GPA in the application.
Work experience is essential
All applicants must have worked as interns in public work to be considered for the scholarship opportunity.
Available to high school students and undergraduates
High school students and undergraduates can apply for this scholarship.
Transcript is required
Applicants must present their transcript as proof of their studentship and academic performance.