The Jack and Jane Becker Medical School Scholarship
3/1/2023
Submission Deadline
Explore Similar Scholarships
College Major:
Location:
Grade Level:
The Jack and Jane Medical School Scholarship is for medical students at the University of Nevada, Reno (UNR). The scholarship honors the good works of Dr. and Mrs. Becker. The scholarship is provided to assist medical students with hefty education bills.
Applicants must be graduates from a high school in Nevada and are currently residents of Nevada. They must also be enrolled in UNR Med School. This scholarship is dedicated to those who demonstrate financial need; therefore financial information must be provided.
Applicants must agree to maintain full-time enrollment, the UNR minimum GPA requirement, and provide a copy of their unofficial transcripts at the end of each semester they are receiving a scholarship. The $1,000 grant is a one-time award subject to renewal. Funds are used for tuition fees and other educational necessities.
Key Information of The Jack and Jane Becker Medical School Scholarship
Study Details
Country of Study
United States
Specific Schools
University of Nevada, Reno
Scholarship Details
Intended Level of Study
Undergraduate
Vocational/Technical School
The Jack and Jane Becker Medical School Scholarship Timeline
November 2022
Application Opening Date
Applications open on November 1.
March 2023
Submission Deadline
The submission deadline is on March 1.
Scholarship Eligibility
To be eligible to apply, applicants must meet the following criteria.
Eligible Grade: College Sophomore – Undergraduate
Maximum Age: Any
Required GPA: 2.5
Geographic Eligibility: Nevada
Gender: Any
Race/Ethnicity: Any
Application Requirements
Here's what you need to submits besides your application.
Grade transcript
Recommendation letters
School Verification
Financial Information
How to ace the The Jack and Jane Becker Medical School Scholarship
1
Keep your grades up
This scholarship program requires a minimum GPA of 2.0. Those with higher GPAs have better chances of winning. So work hard on keeping your grades up and maintaining your GPA. Grades will be an indicator of how dedicated and serious you are.
2
Start the application process right away
You should start the application process as soon as possible. This will allow you enough time to acquire all necessary documents, contact your referees or recommenders, and complete all forms. Have everything organized and planned to avoid any last-minute complications.
3
Choice of references and early notifications
Your references or recommenders must be those who know you well enough to be willing to speak to your abilities and demonstrate why you make the perfect candidate for this scholarship. So, choose them wisely. Contact them and send them the required forms very early on to allow them enough time to complete them.
4
Reach out to past winners
If possible, it is always advisable to reach out to past scholarship winners for advice and guidance. They will give you insights into how they won the award. Also, get your materials checked and reviewed by your mentors, instructors, and advisors to avoid any unforeseen mistakes.
How the The Jack and Jane Becker Medical School Scholarship is Judged
Applicants are judged based on academic excellence, school, and a well-prepared recommendation letter.
Why We Love the The Jack and Jane Becker Medical School Scholarship
Multiple opportunities available to students
Students who do well are considered for receiving more awards and have great career opportunities ahead of them.
Time to spare
There is a lot of time between the application opening and closing dates. So candidates have enough time to gather all requirements needed.
All races and ethnicity get to apply
No individual is exempted from applying for this scholarship as long as the requirements are met. The program supports equality and has no discrimination against gender, race, ethnicity, religion, etc.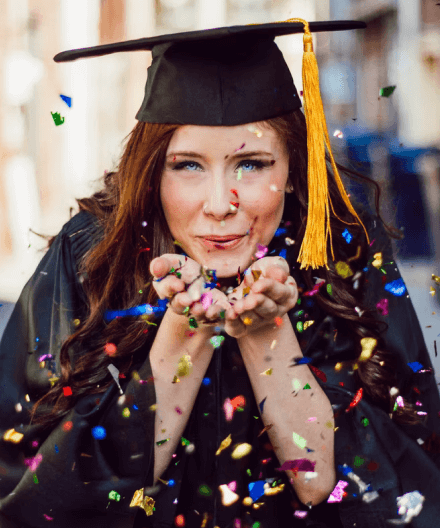 5 Facts about Community Foundation of Nevada
Established in 1998
The Community Foundation of Nevada was established in 1998 and has been making a difference in Nevada ever since.
Community engagement
Monetary assistance, grants, real estate choices and so many more are offered by the Community Foundation of Nevada to help the people.
Multiple scholarship opportunities
They not only offer the Jack and Jane Medical School Scholarship but many other scholarships with several criteria.
Distributed over $150 million in grants and scholarships
$155 million have been distributed in scholarships and grants by the Community Foundation of Nevada.
Donor opportunity
You can also be a donor or sponsor for the Community Foundation of Nevada.