STEM Teacher Graduate Scholarships
5/31/2023
Submission Deadline
Explore Similar Scholarships
College Major:
Location:
Grade Level:
The awarding body for the STEM Teacher Graduate Scholarship is the AFCEA Educational Foundation. The scholarship is made possible by the generous endowment from ManTech International and AFCEA International.
Every academic year, the STEM Teacher Graduate Scholarships of $2,500 are awarded to successful applicants to honor the memory of MG Eugene C. Renzi, USA (Ret.). The scholarships are open only to graduates and postgraduates; undergraduates are not eligible to apply.
Scholarships are usually awarded to two students for only tuition and course-related expenses, such as fees, books, supplies, and equipment that are required for the courses at the university.
Key Information of STEM Teacher Graduate Scholarships
Study Details
Country of Study
United States
Scholarship Details
Intended Level of Study
Postgraduate
STEM Teacher Graduate Scholarships Timeline
January 2023
Application Opening Date
Applications are open on January 1.
May 2023
Submission Deadline
The submission deadline is on May 31.
Scholarship Eligibility
To be eligible to apply, applicants must meet the following criteria.
Eligible Grade: Graduate – Postgraduate
Maximum Age: Any
Required GPA: 3.5
Geographic Eligibility: United States
Gender: Any
Race/Ethnicity: Any
Application Requirements
Here's what you need to submits besides your application.
Recommendation letters
Grade transcript
Essay
How to ace the STEM Teacher Graduate Scholarships
1
Project your uniqueness
Like other scholarships, the awarding body wants to award distinguished teachers who they believe are the best fit for the scholarship. So, ensure you stand out from the crowd and project your unique selling points, whatever that is.
2
Align your goals with AFCEA's mission
As this is a crucial criterion, be sure to properly align your goals with the mission of AFCEA. You can do this by clearly describing a career progression that is focused on increasing the knowledge of science, technology, engineering, and/or mathematics.
3
Follow the due process of application
The fact is that many applicants are usually rejected because they don't follow instructions as stated. For instance, how recommendations should be sent is clearly stated on the official website. So, ensure you dot your i's and cross your t's.
4
Go over your application again and again
You wouldn't want your application rejected because of misspellings, grammatical errors, or other typographical errors. Hence, you must crosscheck it again and again. You can even have your application reviewed by friends, family lecturers, and mentors, especially your essays.
How the STEM Teacher Graduate Scholarships is Judged
When reviewing applicants, leadership, academics, and community involvement are all taken into account. Applicants must be great educators with a strong academic background and a strong desire to improve education. These future STEM teachers must be committed to and have a track record of giving back to their communities.
Why We Love the STEM Teacher Graduate Scholarships
It encourages the teaching profession
It is quite common to find STEM Scholarships out there but one interesting thing about the STEM Teachers Graduate Scholarship is that it encourages people who want to pursue a career in teaching.
The application process is clearly outlined
The STEM Teachers Graduate Scholarship clearly states the requirements for application. It leaves no room for doubt or confusion as to what is expected and how it is meant to be done.
The scholarship amount is competitive
Compared to many scholarships for teachers, this scholarship offers a competitive amount of $2,500 to deserving applicants.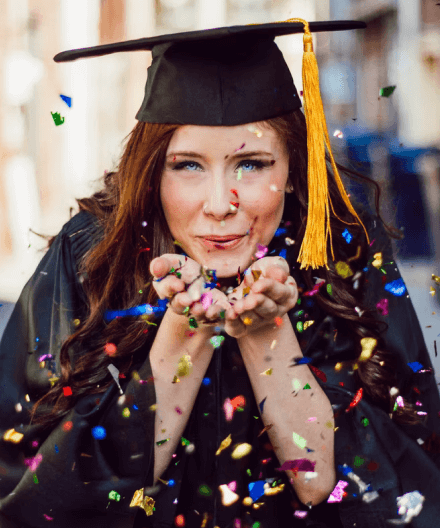 5 Facts About STEM Teacher Graduate Scholarships
Candidates must be in the U.S.
Applicants must be U.S. citizens.
Financial need should be shown appropriately
In the short answer section, applicants need to show financial need.
Application must be accompanied by relevant essays
Applicants must submit the two essays requested: the personal statement and teaching philosophy which includes long-term and short-term goals.
Applicants must have been enrolled when applying
Applicants must be enrolled in the program and the expected graduation/completion date cannot be in the same year as the scholarship.
There is a minimum GPA for applying
Applicants must have a minimum GPA of 3.5.