Stamps Scholar Award
$10,000–$90,000
Award Amount
11/15/2022
Submission Deadline
Explore Similar Scholarships
Location:
Grade Level:
The Stamps Scholar Award was created to financially support high school graduates wishing to pursue an undergraduate degree at the University of South Carolina.
Annually, the University of South Carolina offers $10,000—$90,000 awards to five undergraduate students. The scholarship is awarded to high-achieving high school graduates.
The Stamps Scholar Award is one of the initiatives the University of South Carolina put in place to make college more affordable. The university's goal is to help young people learn, and grow.
Key Information of Stamps Scholar Award
Study Details
Country of Study
United States
Specific Schools
University of South Carolina
Scholarship Details
Intended Level of Study
Any
Award Amount
$10,000–$90,000
Stamps Scholar Award Timeline
January 2022
Application Opening Date
Applications open on January 1.
November 2022
Submission Deadline
The submission deadline is on November 15.
Scholarship Eligibility
To be eligible to apply, applicants must meet the following criteria.
Eligible Grade: High School Graduate – Undergraduate
Maximum Age: Any
Required GPA: 5.3
Geographic Eligibility: South Carolina
Gender: Any
Race/Ethnicity:
Application Requirements
Here's what you need to submits besides your application.
Short Answers
Grade transcript
How to ace the Stamps Scholar Award
1
Apply by the deadline
Start your application a few weeks before the deadline, and ensure that all documents are ready on time. Late submissions will not be accepted.
2
Read the instructions
Don't skim through the submission instructions. You need to know what is expected of you to submit a perfect application.
3
Emphasize academic achievements
You will be judged mainly on your academic abilities. Draw attention to your GPA and mention any award you have received.
4
Edit your application
Read through your application multiple times before submission. Avoid using informal language.
How the Stamps Scholar Award is Judged
The Stamps Scholar Award is based on academic abilities. Previous winners of the award had an average GPA of 5.3 in high school.
Why We Love the Stamps Scholar Award
The award is renewable
The award is renewed per year. Therefore, allowing access to higher education with less financial burdens.
Financial need is not required
You don't need to show proof of financial need to be eligible. It is a merit-based award.
You can choose any area of study
All majors are eligible. This program allows students to reach their academic and career goals. It values the importance of higher education and makes it accessible to all students without discrimination against race, gender, ethnicity, religion, etc.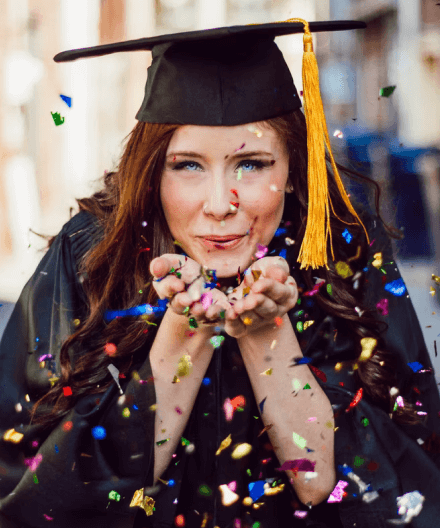 5 Facts About Stamps Scholar Award
Participation in Top Scholars Weekend is required
Applicants must be present during the entire Top Scholars Weekend to be eligible for the award.
Submit both applications at the same time
Both your UofSC application and Top Scholars application must be submitted to the school's admission office before the deadline.
The award is not available for the summer semester
Only spring and fall semesters are eligible.
The university offers other awards
The University of South Carolina has more than 10 other awards you can apply for.
Proof of residency is required
Only legal residents of South Carolina are eligible.