Palmetto Fellows Scholarship
$6,700–$7,500
Award Amount
6/30/2023
Submission Deadline
Explore Similar Scholarships
Location:
Grade Level:
Every year, the State of South Carolina awards Palmetto Fellows Scholarships to qualified South Carolina residents. If you are a high school student with outstanding academic credentials, you are eligible to apply for this state-awarded scholarship. Palmetto Fellows will receive a minimum of $3,000 in Dean's Scholars awards or the equivalent.
Scholarship funds are only available for the fall and spring semesters unless special permission is granted to use the award during the summer term. The scholarship is valid for eight semesters of continuous undergraduate enrollment, or four years if a student does not attend summer school on the USC Columbia campus. Eligibility starts in the fall semester following the recipient's award and cannot be used during the summer term following high school graduation.
If a recipient is unable to enroll for a subsequent semester after initial matriculation or the first term of an award, the Office of Student Financial Aid and Scholarships must receive a completed General University Award Deferment/Leave of Absence request before the start of the requested semester(s) to avoid termination of the scholarships for future semesters. The Palmetto Fellows Scholarship award amount is set by the South Carolina General Assembly each year. Freshmen are paid $6,700. Juniors, seniors, and sophomores each receive $7,500.
Key Information of Palmetto Fellows Scholarship
Study Details
Country of Study
United States
Specific Schools
University of South Carolina
Scholarship Details
Intended Level of Study
Any
Award Amount
$6,700–$7,500
Palmetto Fellows Scholarship Timeline
January 2023
Application Opening Date
Applications open on January 1.
June 2023
Submission Deadline
The submission deadline is on June 30.
August 2023
Awards Announcement Date
Winners are announced in August.
Scholarship Eligibility
To be eligible to apply, applicants must meet the following criteria.
Eligible Grade: College Freshman
Maximum Age: Any
Required GPA: 3
Geographic Eligibility: South Carolina
Gender: Any
Race/Ethnicity: Any
Application Requirements
Here's what you need to submits besides your application.
Short Answers
Grade transcript
How to ace the Palmetto Fellows Scholarship
1
Meet the academic requirements
One of the major selection criteria is academic performance. You must rank in the top 6% of your class at the end of the 10th, 11th, or 12th-grade academic year.
2
Display your volunteer efforts
If you've ever done volunteer work, mention it in your application. Demonstrate your involvement in your community to have a better chance of being selected for the scholarship.
3
Showcase your leadership abilities
Aside from your academic credentials, the selection committee considers your ability to take initiative. Make sure you talk about the leadership roles you have taken in the past.
4
No felony convictions
You must have a very clean record to be considered for this scholarship. Applicants' backgrounds are thoroughly checked, so keep a clean record.
How the Palmetto Fellows Scholarship is Judged
Applicants for the Palmetto Fellows Scholarship are evaluated on academics, leadership, and service. Applicants must be exemplary students who are academically talented and involved in their communities. They must have a strong commitment to improving their communities and be passionate about giving back.
Why We Love the Palmetto Fellows Scholarship
Financial need isn't a criterion for selection
The Palmetto Fellows Scholarship does not require applicants to show proof of financial need. As long as you are a high school student, you are eligible to apply for the scholarship.
The scholarship is for four years
The scholarship is continued for recipients who maintain the requisite 3.0 cumulative USC system GPA.
You can get an additional $2,500
If your field of study falls under a STEM field, you may qualify for a Palmetto Scholarship Enhancement worth an additional $2,500.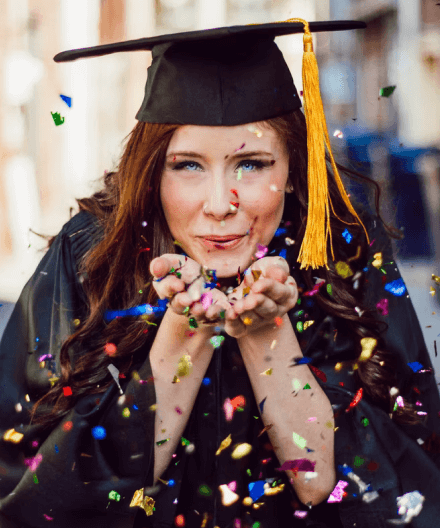 5 Facts About The Palmetto Fellows Scholarship
U.S. citizenship is required
You must be a citizen of the United States of America to be eligible to apply for the Palmetto Fellows Scholarship.
The committee has power over the scholarship
The University Scholarship and Financial Aid Committee reserves the right to adjust or cancel an award at any time if there are any changes in a recipient's enrollment, or academic status, or upon learning of any irregularities in the recipient's eligibility.
Annual GPA check
Recipients' GPAs are checked annually following the spring semester; students who fall below the required GPA are sent a suspension letter and must attend summer school.
Applicants must be South Carolina residents
You are eligible to apply for the state-awarded Palmetto Fellows Scholarship if you are a South Carolina high school student with outstanding academic credentials.
Palmetto Fellow application
You must apply to the SC Commission on Higher Education to be a Palmetto Fellow during your senior year of high school.