Society of Women Engineers – Detroit Section High School Scholarship
3/1/2023
Submission Deadline
Explore Similar Scholarships
Location:
Grade Level:
The Society of Women Engineers was formed in 1950 with Dr. Beatrice Hicks as its first president. The SWE is a nonprofit educational organization with a mission to empower women to achieve their full potential in careers as engineers and leaders. The organization supports women in all stages of their careers in engineering and technology, from students to professionals to retirees.
SWE Detroit is one of the larger sections of the SWE society in the United States. The Detroit section was founded in 1952 and now boasts 500 members out of the society's total of 40,000 members. Roberta Nichols, a retiree from Ford Motor Company, Lynn Conway of the University of Michigan, and Shirley Schwartz from General Motors are all members of the Detroit Section who previously won the SWE Achievement Award, the highest honor bestowed by the Society.
SWE Detroit provides the High School Scholarship Program of $1,000 to financially assist Michigan women who are enrolled in accredited engineering, engineering technology, and computer science programs. Annually, the organization awards scholarships to female high school seniors.
Key Information of Society of Women Engineers – Detroit Section High School Scholarship
Study Details
Area of Study
Architectural Engineering
Chemical Engineering
Civil Engineering
Computer Engineering
Electrical Engineering
Energy Engineering
Engineering
Engineering Technology
Industrial Engineering
Mechanical Engineering
Power Engineering
Software Engineering
Technology
Country of Study
United States
Scholarship Details
Intended Level of Study
Undergraduate
Society of Women Engineers – Detroit Section High School Scholarship Timeline
December 2022
Applications Opening Date
Applications open on December 1.
March 2023
Submission Deadline
The submission deadline is on March 1.
Scholarship Eligibility
To be eligible to apply, applicants must meet the following criteria.
Eligible Grade: High School Senior
Maximum Age: Any
Required GPA: 3
Geographic Eligibility: Michigan
Gender: Women
Race/Ethnicity: Any
Application Requirements
Here's what you need to submits besides your application.
Grade transcript
Essay
Present Work Experiences
How to ace the Society of Women Engineers – Detroit Section High School Scholarship
1
Submit separate documents
You are required to submit your essay, list of awards, transcript, and list of employment and leadership roles separately. All documents should be submitted in one email or by mail in one envelope.
2
Follow the required formats
Check the scholarship website for the formats to write your documents. Also, remember to submit the documents in pdf or Word(.doc) format.
3
Engage in more activities
Your leadership skills, activities, and employment make up 30% of your application. Get involved in more activities to fill up your application.
4
Use a spell checker for your essay
Use a spell checker and plagiarism checker on your essay. You could also have someone look over your essay to spot any mistakes.
How the Society of Women Engineers – Detroit Section High School Scholarship is Judged
Applicants are judged on the overall strength of their applications, including their essays, academic performance, awards/honors, employment, leadership skills, and activities.
Why We Love the Society of Women Engineers – Detroit Section High School Scholarship
Scholarship recipients may enroll in any university
Scholarship funds can be used to study at universities outside of Michigan. Recipients can enroll at any university of their choice.
Scholarships are not limited to Detroit residents
All Michigan residents may apply for the scholarship whether they live in Detroit or a different city.
Recipients may apply for external scholarships
Recipients of this scholarship are free to receive financial support from other organizations.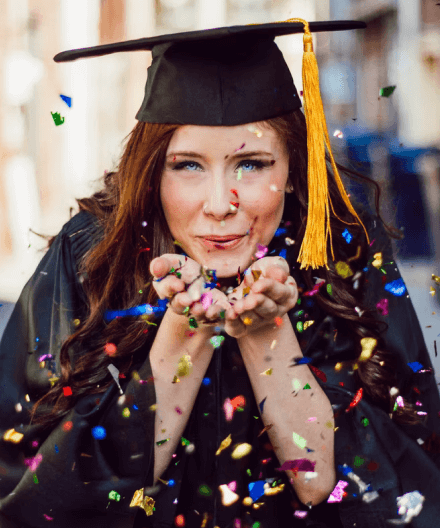 5 Facts About SWE - Detroit Section High School Scholarships
Applicants should be enrolled in ABET-accredited programs
Applicants must be enrolled in an engineering course that is accredited by the Accreditation Board for Engineering and Technology at their university.
Applicants may be contacted about internship opportunities
Applicants' information may be shared with the Society of Women Engineers' sponsors to contact them about internship opportunities.
STEM subjects are the focus on transcripts
Science, technology, engineering, and math courses are the major courses that will be considered while applications are being evaluated, transcripts should reflect all of the applicants' STEM courses.
Essays are the most important aspect
The essay portion of the application makes up 40% of the scholarship selection criteria as listed on the scholarship website, making it the most important part of the application.
Certified mail will not be accepted
Applications sent through certified mail will not be accepted; all applications should be submitted either through email or by post.