KYPTA Scholarships
2/15/2023
Submission Deadline
Explore Similar Scholarships
Location:
The Kentucky PTA was formed by the nine PTAs in Louisville with the aim of developing children mentally, morally, and physically. Its mission of striving to know and develop better children led to the establishment of the KYPTA Scholarships.
Each year, the Kentucky PTA offers up to four KYPTA scholarship awards to three categories of individuals. The first category is high school seniors planning to attend a recognized higher institution in Kentucky and pursue an undergraduate degree in education.
Another category is a parent PTA member continuing his/her degree in education or a health field at an accredited college or university in Kentucky. The last category is teacher PTA members working towards a master's degree. Beneficiaries of the award will use the scholarship amount to pay part of their tuition at their respective institutions.
Key Information of KYPTA Scholarships
Study Details
Country of Study
United States
Scholarship Details
Intended Level of Study
Undergraduate
Postgraduate
KYPTA Scholarships Timeline
November 2022
Application Opening Date
Applications open on November 1.
February 15
Submission Deadline
The submission deadline is February 15.
Scholarship Eligibility
To be eligible to apply, applicants must meet the following criteria.
Eligible Grade: All
Maximum Age: Any
Required GPA: Any
Geographic Eligibility: Kentucky
Gender: Any
Race/Ethnicity: Any
Application Requirements
Here's what you need to submits besides your application.
Essay
Recommendation letters
Grade transcript
Present Work Experiences
How to ace the KYPTA Scholarships
1
Apply on time
Making early preparation for the scholarship application is very important. Ensure that you start as soon as possible to gather materials for your essay. When you start on time, you avoid a dying minute rush.
2
Show proof of enrollment in Kentucky institution
The KYPTA Scholarships are designed for studies at an accredited college or university in Kentucky. When applying for the scholarship, attach your enrollment letter from an accredited institution in Kentucky. This will show the scholarship board that you are willing to pursue a degree in education in the state of Kentucky.
3
Research well before writing your essay
Conduct in-depth research before you start writing your essay. You can go online and check different sources in order to acquire information to create a compelling essay. Alternatively, you may consider going through offline sources including newspapers, magazines, journals, etc.
4
Review your application before submission
Once you are done writing your essay and filling out your application, cross-check every aspect of the application before you submit it. This will enable you to discover certain mistakes that you may have made and correct them.
How the KYPTA Scholarships is Judged
Applicants must be Kentucky residents who plan to enroll or be enrolled in an accredited post-secondary institution in Kentucky to pursue an undergraduate or postgraduate educational degree program in any field of study.
Why We Love the KYPTA Scholarships
No GPA is required
The Kentucky PTA does not require applicants to possess a specific GPA to qualify for the scholarship program. However, academic achievement is a plus.
Non-discrimination policy
The scholarship award is offered to applicants without regard to race, tribe, sexual orientation and gender expression, religion, marital status, and disability.
It is open to all
The program is open to all students in Kentucky with discrimination against race, religion, gender, ethnicity, etc. so long as they meet the requirements.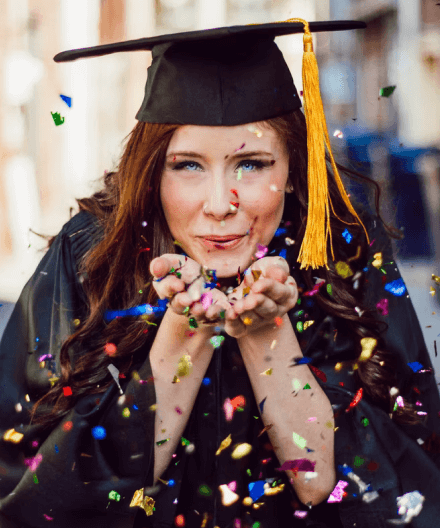 5 Facts About KYPTA Scholarships
No proof of financial need
The KYPTA Scholarships do not require candidates to show proof of financial need as it targets individuals from low-, moderate-, and high-income households.
Board of directors manages the Kentucky PTA
The Kentucky PTA, which serves 400 local PTAs in the state of Kentucky, is governed by a board of directors comprising thirty members.
Organization promotes and empowers children and youth
Kentucky PTA aims to promote and support children and youth in the 21st century through education, health, and safety.
Recipients are acknowledged in Frankfurt
The scholarship awards are given to winners at the Student Recognition in Frankfurt by the board of directors of Kentucky PTA.
PTA establishes relationship between parents and teachers
Kentucky PTA aims to create a strong relationship between the home and the school whereby parents and teachers work together in the education of children and youth.