Smith Diversity Scholarship
12/15/2022
Submission Deadline
Explore Similar Scholarships
Location:
The Coyner and Donna Smith Diversity Scholarship Fund, administered by Lutheran Family Services, offers a golden opportunity for students to achieve their career dreams. With a donation of $3 million, the Lutheran Family Services established the Coyner and Donna Smith Diversity Scholarship Fund to provide college education for graduating high school seniors in Nebraska. The program is dedicated to those coming from low-income and minority families.
Annually, the Coyner and Donna Smith Diversity Scholarship Fund of up to $25,000 awards five graduating high school seniors or high school graduates to fulfill their undergraduate degree programs and reach their career goals. Each recipient receives $25,000 to cover the tuition fees during their undergraduate program. The award is renewable for four years at any accredited college or university in the U.S. In trade or vocational schools attendees are eligible to apply. Trade school applicants will receive $12,500, or one-half of the $25,000 grant, renewable for two years.
Applicants must be residents of Nebraska and demonstrate financial need (annual household income of less than $65,000). Preference is given to applicants from disadvantaged ethnic backgrounds who do not identify as Caucasian.
Key Information of Smith Diversity Scholarship
Study Details
Country of Study
United States
Scholarship Details
Intended Level of Study
Any
Smith Diversity Scholarship Timeline
January 2022
Application Opening Date
Applications open on January 1.
December 2022
Submission Deadline
The submission deadline is on December 15.
Scholarship Eligibility
To be eligible to apply, applicants must meet the following criteria.
Eligible Grade: All
Maximum Age: Any
Required GPA: Any
Geographic Eligibility: Nebraska
Gender: Any
Race/Ethnicity: Any
Application Requirements
Here's what you need to submits besides your application.
How to ace the Smith Diversity Scholarship
1
Be among the first to apply
The application for the scholarship usually opens in January, though changes may occur. Endeavor to prepare and send your application within the first few weeks of the commencement of applications. The scholarship program usually receives thousands of applications because it is highly competitive due to its award amount. So, make sure that you apply on time.
2
Show financial need
The scholarship is targeted at students from low-income households. Therefore, you should provide your family's financial information, including current tax forms or bank statements showing that you come from a low-income household. Keep in mind that your family's annual income should be less than $65,000.
3
Consult previous recipients of the scholarship
You should consider contacting recipients (past and present) of the scholarship program for expert advice. The recipients will be in a better position to explain to you how and what they did to win the scholarship. You may get tips from them that could help you to win the scholarship.
4
Review your application before you send it
Upon completing the online application form and attaching your financial information, cross-check the details you have provided before submitting. A thorough review will enable you to correct any mistake you may have made when filling out the application.
How the Smith Diversity Scholarship is Judged
It is a need-based program. Candidates must be residents of the state of Nebraska. They must be graduating high school seniors from low-income and minority families.
Why We Love the Smith Diversity Scholarship
It covers all fields of study
The scholarship award can be used to pursue a degree in any field of study the recipient chooses.
All higher institutions are covered
Recipients can use their scholarship to study in any recognized college, trade school, or university in the United States.
No age specification
The scholarship program is available to high school graduates of all ages.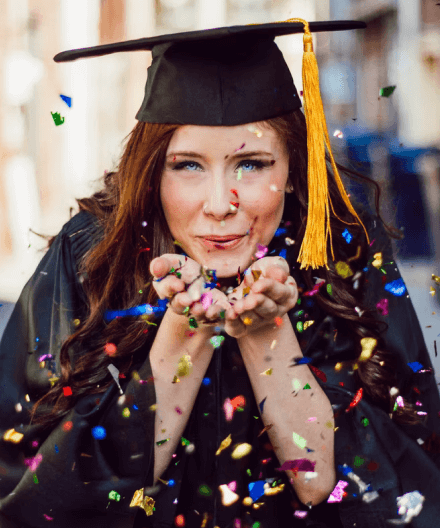 5 Facts About Coyner & DOnna Diversity Scholarship
A renewable scholarship
The scholarship award is renewable for up to four years but recipients must maintain high academic standing for renewal.
It's available to all races and gender
The scholarship is offered to male and female graduating high school seniors or high school graduates of any race or color.
No specific minimum GPA
The application for the scholarship program does not require any specific minimum GPA.
Vocational school recipients to receive $12,500
Recipients, who wish to study in a trade or vocational school, will receive half of the award amount ($12,500) and is renewable for only two years.
It is fully funded
The scholarship is fully funded because it covers tuition, books, accommodation, and other fees.