Arizona Don't Text and Drive Scholarship
2/28/2023
Submission Deadline
Explore Similar Scholarships
Location:
Grade Level:
The Arizona Don't Text and Drive Scholarship, created by Goldberg and Osborne, is a program designed and dedicated to saving lives. It is an annual incentive that consists of a one-time $1,000 prize. Pledges from investors who support this mission's importance help fund a significant percentage of the scholarships. There are currently 839 pledges in favor of the cause; 29,083 pledges have been made in total.
The program will arrange for the scholarship funds to be paid directly to the financial aid office of the winner's school after getting in touch with the winner. To be eligible, the applicant must be registered for the current or future semester at a college or trade school. Seniors in high school who have accepted enrollment at a college or trade school are eligible; however, the scholarship funds cannot be awarded until a student ID number has been obtained.
No official paperwork is required in order to apply, that's an advantage. The scholarship candidate and recipient are solely responsible for becoming familiar with the terms of the scholarship and any legislation that may be relevant to them.
Key Information of Arizona Don't Text and Drive Scholarship
Study Details
Country of Study
United States
Scholarship Details
Intended Level of Study
Undergraduate
Vocational/Technical School
Arizona Don't Text and Drive Scholarship Timeline
September 2022
Application Opening Date
Applications open on September 3.
February 2023
Submission Deadline
The submission deadline is on February 28.
March 2023
Application Opening Date
The winner will be announced before March 31.
Scholarship Eligibility
To be eligible to apply, applicants must meet the following criteria.
Eligible Grade: High School Senior – Undergraduate
Maximum Age: Any
Required GPA: Any
Geographic Eligibility: Arizona
Gender: Any
Race/Ethnicity: Any
Application Requirements
Here's what you need to submits besides your application.
How to ace the Arizona Don't Text and Drive Scholarship
1
Apply more than once
This scheme has the benefit of allowing applicants to reapply if they do not succeed on their initial application. Therefore, spend some time filling out the form each time the call is opened.
2
Be committed
Decide not to drive and text to demonstrate your dedication to Goldberg & Osborne's mission. This is a focus of the program and one of the qualities that distinguish candidates from one another.
3
Ensure the information you give is accurate
When pledging and applying for the scholarship, the candidate must use their true name. The genuine name of the person whose name is being nominated in order to win the scholarship must also be given at that time.
4
Have a plan
Despite the flexibility of the scholarship, consider your long-term goals. The applicant (or the recipient if the applicant submits the name of another person) must already be admitted and attending (or planning to attend) a college or other higher education facility, such as a trade school.
How the Arizona Don't Text and Drive Scholarship is Judged
The recipient will be chosen electronically at random by Goldberg & Osborne. Nevertheless, to be ultimately qualified, applicants must meet the requirements, though. This will be examined by the company.
Why We Love the Arizona Don't Text and Drive Scholarship
Nominations can be made
Please include their full name in the "Scholarship Entrant Full Name" area along with their current or intended college or trade school if you are pledging on someone else's behalf to win the scholarship.
Opportunity for new entrants
The likelihood of someone winning twice at random is quite low. To be fair to all participants and distribute the joy of winning, the organization would choose a different winner in the improbable case that it did occur.
You don't have to rush
Simply enter "undecided" in the college field on the entry form if the applicant has been accepted to more than one college or trade school but hasn't decided which one to attend. Once the college or trade school has been selected, they will work with the winner to gather all the information required for the prize payment.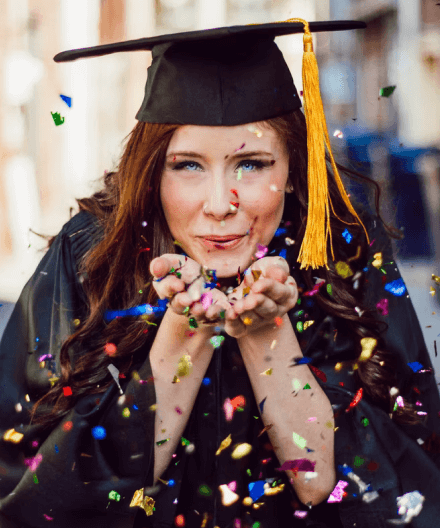 5 Facts About Arizona Don't Text and Drive Scholarship
Goldberg & Osborne purpose
Goldberg & Osborne is committed to assisting in the effort to avoid injuries and the loss of life brought on by texting while driving.
Their premise
Goldberg & Osborne thinks the work they are doing is more than worthwhile if it will help our students complete their studies while also saving even one life.
About the company
Goldberg & Osborne is an Arizona-based personal injury litigation company with 21 locations that exclusively represents plaintiffs or victims in court cases.
The company's founding
Since 1989, Goldberg & Osborne and their Eagle have established themselves as a fixture in Arizona. However, they also collaborate with other law offices throughout the country.
Past winners
Universities including Midwestern University, Grand Canyon University, Arizona State University, and the University of Phoenix were attended by the most recent scholars.