Shirley Carpenter Endowment Scholarship Fund
4/18/2023
Submission Deadline
Explore Similar Scholarships
College Major:
Location:
Grade Level:
The Shirley Carpenter Endowment Scholarship Fund is an award program that strives to invest in the future of osteopathic medicine by covering osteopathic medical students.
The scholarship is organized by Northwest Osteopathic Medical Foundation, a charity organization whose efforts are directed at advancing wellness through the osteopathic approach.
Every year, the program sponsors at least one applicant's tuition with financial aid ranging from $10,000 to $100,000. Applicants must be from COCA Accredited Schools.
Key Information of Shirley Carpenter Endowment Scholarship Fund
Study Details
Area of Study
Osteopathic Medicine
Country of Study
United States
Specific Schools
COCA Accredited Schools
Shirley Carpenter Endowment Scholarship Fund Timeline
February 2023
Application Opening Date
Applications usually open in early February 28.
April 2023
Submission Deadline
The submission deadline is on April 18.
June 2023
Awards Announcement Date
Winners are announced on June 1.
Scholarship Eligibility
To be eligible to apply, applicants must meet the following criteria.
Eligible Grade: College Sophomore – College Senior
Maximum Age: Any
Required GPA: Any
Geographic Eligibility: Montana
Gender: Any
Race/Ethnicity: Any
Application Requirements
Here's what you need to submits besides your application.
Video Submission
Essay
Recommendation letters
How to ace the Shirley Carpenter Endowment Scholarship Fund
1
Get at least one letter of recommendation
You'll be required to submit a letter of recommendation during the application process. A few good words from trusted members of your community, professor, or mentor will be enough to keep you in the running.
2
Submit a well-made video
One important component of this application is a video submission. You're advised to use a "selfie-style" video to answer the prompt. Feel free to try it out a number of times until you are all set to send out the perfect version. Also making a script is highly recommended so your thoughts are clear and the message is concise.
3
Practice your essay writing
Being a very competitive scholarship, a typical essay won't cut it this time. Your essay must be creative, distinctive, and impressive to get you shortlisted for the scholarship.
4
Emphasize your leadership qualities
The foundation and its sponsors are big on applicants who have demonstrated true leadership qualities. Make sure you include your experiences in your application.
How the Shirley Carpenter Endowment Scholarship Fund is Judged
The scholarship is usually awarded to students who demonstrate leadership skills and community volunteer experience, sincerely want to practice the profession in Montana, and are members of one or more state osteopathic medical associations.
Why We Love the Shirley Carpenter Endowment Scholarship Fund
It secures the future of osteopathic medicine
Investing in students, who have a passion for the profession, helps contribute to the overall development of the profession.
The foundation's impact within the community
Since 1986, the Northwest Osteopathic Medical Foundation has awarded over 580 scholarships to support students from the northwest region of the country.
No financial aid documentation needed
To apply for the Shirley Carpenter Endowment Scholarship Fund, you're not required to attach any document showing your family's current income level.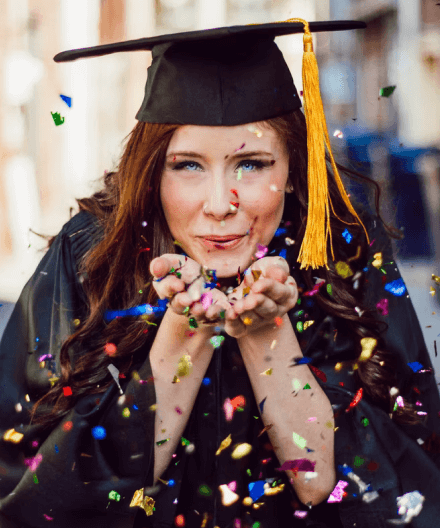 5 Facts about the Shirley Carpenter Endowment Scholarship Fund
Source of funding
The organization gets funding for this scholarship from the Shirley Carpenter Endowment Scholarship Fund, the Montana Osteopathic Medical Association, and doctors of osteopathic medicine in Montana.
Geographical eligibility
The Shirley Carpenter Endowment Scholarship Fund is meant for students from Montana. The winners must agree to return to Montana to practice medicine.
The program is not for first-years
The Shirley Carpenter Endowment Scholarship Fund covers students enrolled in COCA accredited schools who are to be OMS II, OMS III, or OMS IV in the next academic year.
The organization has up to seven scholarships
Other scholarships such as the Willis Women's Scholarship and the Student of Color Scholarship are also organized by the foundation.
The scholarship helps defray tuition costs
The foundation's program takes care of a substantial part of the student's tuition, which helps reduce the financial load associated with education.