SEG Foundation Scholarships
3/1/2023
Submission Deadline
Explore Similar Scholarships
College Major:
Location:
Grade Level:
The SEG Scholarship was founded by the Society of Exploration Geophysicists (SEG) with a mission to provide academic-based merit scholarships to students pursuing a career in geophysics and geoscience. Funded by the SEG Foundation and its corporate and individual supporters, various students have been able to benefit from this scholarship.
Every academic year, scholarships ranging from $500 to $10,000 are awarded to successful applicants. The amount to be awarded depends on grade level, that is, high school senior or graduate level.
Scholarships are usually awarded to 10 students based on merit. The amount awarded can be used for tuition, books, and fees.
Key Information of SEG Foundation Scholarships
Study Details
Country of Study
United States
Scholarship Details
Intended Level of Study
Undergraduate
Award Amount
$500–$10,000
SEG Foundation Scholarships Timeline
November 2022
Application Opening Date
Applications are usually open on November 1.
March 2023
Submission Deadline
The submission deadline is March 1.
June 2023
Award Announcement Date
Winners of the award are announced by mid-June.
Scholarship Eligibility
To be eligible to apply, applicants must meet the following criteria.
Eligible Grade: High School Senior – Graduate
Maximum Age: Any
Required GPA: 3.5
Geographic Eligibility: United States
Gender: Any
Race/Ethnicity: Any
Application Requirements
Here's what you need to submits besides your application.
Grade transcript
School Verification
How to ace the SEG Foundation Scholarships
1
Intend to pursue the stipulated career
Whether for undergraduate studies or graduate studies, ensure that your career path is directed towards applied geophysics. As this is the purpose of the scholarship, you must meet this basic eligibility requirement.
2
Project strong academic background
The SEG scholarship is more favorable to students with grades beyond average. Applicants who can convincingly project a strong academic record stand a better chance of winning the scholarship.
3
Avoid late submissions
One of the major benefits of preparing your application early is that it saves you from unnecessary situations like missing deadlines. Also, you would be able to avoid the omission of necessary details caused by poor application review because you are trying to meet the deadline.
4
Include all necessary details
You wouldn't want your application rejected as a result of failure to comply with important details. Make sure your application meets every requirement on the official website. Include your current transcripts and the email addresses of the two faculty members standing as your references.
How the SEG Foundation Scholarships is Judged
Applicants are evaluated based on their strong academic background, clear-cut career purpose, and availability to pursue the career path. Applicants must be able to prove their academic background using their transcripts. The applications are judged based on merit and top-ranked students are awarded the scholarship.
Why We Love the SEG Foundation Scholarships
The scholarship has a global impact
The SEG Scholarship is to open students from all over the world, including underrepresented countries. Past recipients of the scholarship have included countries in Asia, North America, Africa, Europe, and South America – hence the global impact.
The application process is simplified
The SEG Scholarship clearly states the requirements for SEG Scholarships Qualification. This simplified process makes it easy for applicants to make a successful attempt without any confusion.
Its benefits exceed the monetary value
Beyond the tangible benefits to students, the mission of the SEG plays a major role in the advancement of geophysics. Students with an interest in this career field are now encouraged to pursue an education in geophysics and geosciences.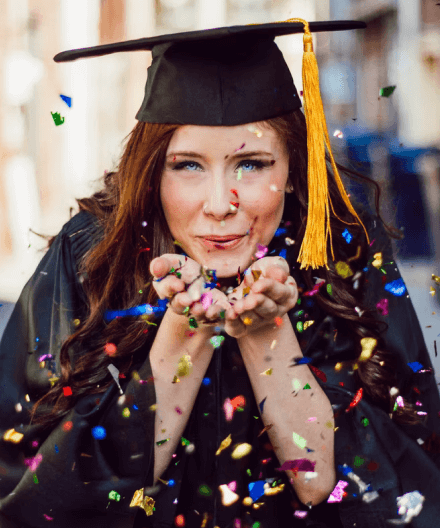 5 Facts About SEG Foundation Scholarships
The U.S. is the country of study
Even though the country of study is restricted to the United State of America, there is no restriction to the specific school of study.
Proof of financial need is not necessary
Unlike many other scholarships that require such, the application is complete and can succeed without applicants showing financial need.
Application can be done online
Grade transcript, school verification, and other application requirements can be sent online to apply for the scholarship.
The selection committee has no bias
There is no bias as a result of gender, religion, social status, race, marital status, etc. when selection is being made for the scholarship.
There is a minimum GPA for applying
You must have a minimum GPA of 3.5 before applying, and this must be proven with an official transcript from your college or university.