Scholarship Essay Contest
12/1/2022
Submission Deadline
Explore Similar Scholarships
College Major:
Location:
Grade Level:
Goldman Babboni Fernandez & Walsh recognize the importance of a college education. They understand the importance of education for all people, regardless of their financial situation. Having a solid education, whether it's in law or another field, is at the heart of their profession. All of their lawyers continued to study after receiving their undergraduate degrees, earning master's degrees. The firm recognizes the severe level of effort and dedication required to obtain a university education, both in terms of hard work and financial means.
It takes this generous step to help young students toward completing their college degrees. The firm is attempting to provide financial assistance to deserving students so that they can complete their studies without fear of financial hardship.
It provides a chance to win its annual $1,000 scholarship to students. The winner of the essay writing scholarship is awarded the said amount. The scholarship essay is required to be a minimum of two paragraphs long and can be on either of the following two topics: Why do you want to be a healthcare professional? Why do you want to work in the legal world? All applicants must meet the following criteria to be considered for the scholarship: must be enrolled in, or planning to enroll in, a university or college.
Key Information of Scholarship Essay Contest
Study Details
Country of Study
United States
Scholarship Details
Intended Level of Study
Undergraduate
Postgraduate
Scholarship Essay Contest Timeline
January 2022
Application Opening Date
Applications usually open on January 1.
December 2022
Submission Deadline
The submission deadline is on December 1.
December 2022
Awards Announcement Date
The winner is announced by the end of December.
Scholarship Eligibility
To be eligible to apply, applicants must meet the following criteria.
Eligible Grade: High School Senior – Postgraduate
Maximum Age: Any
Required GPA: Any
Geographic Eligibility: United States
Gender: Any
Race/Ethnicity:
Application Requirements
Here's what you need to submits besides your application.
How to ace the Scholarship Essay Contest
1
Create value in your essay
Because this is an essay writing scholarship, you must be able to pitch your essay in such a way that it truly adds value and distinguishes itself from the other applicants' essays. Be inventive and interesting in your writing.
2
Have your application reviewed before submission
The essay scholarship topics are primarily intellectual and knowledge-based. You will be expected to be well-versed in legal and healthcare matters, so make sure to convey your knowledge in a succinct and engaging manner in your essay, and have your application reviewed.
3
Cross-check your essay
It is quite common to make grammatical and spelling errors when writing essays, so double-check your application to ensure that it is free of any writing errors.
4
Reach out to former winners
The scholarship has a good track record of previous winners. On the official website, the names of the winners, as well as their photographs and award-winning essays, are available. The website can provide you with useful information about what makes a good candidate.
How the Scholarship Essay Contest is Judged
The selection team will assess and judge the applications received and the most worthy candidate will be chosen as the winner of the scholarship.
Why We Love the Scholarship Essay Contest
Applicants under 18 allowed
The scholarship program allows applicants under 18 to apply for this scholarship provided they have permission from their parents or legal guardian, easing their college admission with less financial constraints.
You join an intellect alumni network
The scholarship existing network is full of intelligent and dynamic individuals who are well-versed in their respective fields. You can always contact them to have a good conversation.
Focuses on writing skills
Instead of considering your educational background, the scholarship focuses on how well your essay is written and how meaningful and valuable you try making it.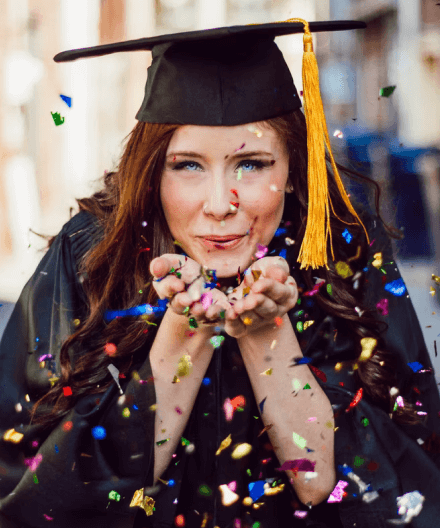 5 Facts About Scholarship Essay Contest
This is an annual scholarship program
The Goldman Babboni Fernandez & Walsh scholarship essay contest is an annual scholarship program, in which one winner receives a one-time award of $1000.
It's only for future or current college students
Applicants must be enrolled or planning to enroll in a college or university during the academic year in which they applied.
The award will be given to university/college
The scholarship winner will receive a check that will be sent directly to the accredited university or college where they will be studying.
Applicants must be from the US
Only residents of the United States are eligible to apply.
Parents or guardians authorization is required for minors
Applicants younger than 18 years old must provide parents or guardians authorization.