Good Works Scholarship
10/31/2023
Submission Deadline
Explore Similar Scholarships
College Major:
Grade Level:
Good Works Scholarship, as the name suggests, encourages and rewards students for their good work for society. The award is offered annually by Karin Riley Porter, a Virginia-based law firm. It is run by two experienced attorneys and specializes in cases of assault, domestic violence, drug, DUI, gun charges, reckless driving, and sex crimes.
Karin Riley Porter is keen on providing educational opportunities for future lawyers and other college and university students who are also actively engaged in making their community a better place by leading and planning community service projects. The first scholarship program was launched back in 2015.
Good Works Scholarship awards only one student $1,000 each year. The program is open to college-bound students as well as undergraduate and graduate students, who possess a minimum GPA of 3.0, interested in social justice, and demonstrate active involvement in their communities. Applicants are required to submit their résumés, letters of recommendation, grade transcripts, and essays, showcasing their dedication to community service projects, along with their applications.
Key Information of Good Works Scholarship
Study Details
Country of Study
United States
Scholarship Details
Intended Level of Study
Undergraduate
Postgraduate
Good Works Scholarship Timeline
January 2023
Application Opening Date
Applications open on January 1.
October 2023
Submission Deadline
The submission deadline is on October 31.
Scholarship Eligibility
To be eligible to apply, applicants must meet the following criteria.
Eligible Grade: Undergraduate – Postgraduate
Maximum Age: Any
Required GPA: 3
Geographic Eligibility: Any
Gender: Any
Race/Ethnicity: Any
Application Requirements
Here's what you need to submits besides your application.
Essay
Grade transcript
Recommendation letters
Present Work Experiences
How to ace the Good Works Scholarship
1
Keep your grades up
This scholarship program is very competitive with only one winner. It is merit-based therefore only those with a GPA of 3.0 or higher have better chances of winning. So work hard on keeping your grades up and maintaining your GPA. Grades will be an indicator of how dedicated and serious you are.
2
Essay objective and review
Your essay is your voice and the complete picture of your character, ambitions, and abilities. Answer the required questions carefully and make your piece concise and interesting, capturing your pursuit of your law degree. Tell the judges your story and what you hope to achieve. Stay focused and get a second or third eye review from your mentor or instructor.
3
Choice of references and early notifications
Your references or recommenders must be those who know you well enough to be willing to speak to your abilities and demonstrate why you make the perfect candidate for this scholarship. So, choose them wisely. Contact your referees and send them the required forms very early on to allow them enough time to complete them.
4
Get involved in your community
Equally important is your community service and involvement. Make careful to choose the experiences for your application that best demonstrate your leadership and volunteerism. If you still have a few years until you want to apply for the scholarship, think about looking for honors and leadership positions in extracurricular activities that show your capacity for initiative and leadership.
How the Good Works Scholarship is Judged
Applicants are judged based on their academic performance and intent towards community service shown in the essay.
Why We Love the Good Works Scholarship
Rewards community service
The scholarship rewards students for their intent and experience in community service. It encourages young people to take up law as a major of study. It also allows access to higher education with less financial burdens.
Provides great exposure and network
Aside from the handsome reward, this program is a great opportunity for aspiring young law students. It opens many career opportunities and networks; not to mention, that it is an asset to be added to the winner's CV.
No discrimination
The program is open to all students in the U.S. as long as they meet the scholarship requirements. It supports equality and has no discrimination against gender, race, ethnicity, religion, etc.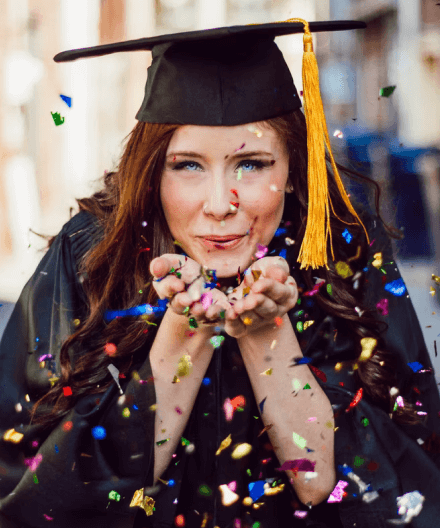 5 Facts About Good Works Scholarship
Only one winner each year
The scholarship is awarded to one student only every year.
Financial need not required
Applicants need not demonstrate financial need.
Incoming freshmen are eligible
Incoming freshmen are eligible to apply.
The first scholarship was offered in 2015
The Good Works Scholarship has been offered annually since 2015.
About Karin Riley Porter law firm
The firm was founded and is run by Karin Riley Porter and David Benowitz.