Savor Summer College Scholarship
7/1/2023
Submission Deadline
Explore Similar Scholarships
Location:
How 2 Win Scholarships offers one scholarship worth $500 each year to promising students interested in partaking in extracurricular activities during the summer holidays. Currently, this opportunity is only available to American students.
The grant is designed to offset a student's expenditure associated with the first year of a higher post-secondary education program.
The platform is run by Monica Matthews, a former teacher who has mastered the art of winning scholarships. Through her website, Monica has enabled numerous students to obtain their dream scholarships by offering precious tips and tricks.
Key Information of Savor Summer College Scholarship
Study Details
Country of Study
United States
Scholarship Details
Intended Level of Study
Any
Savor Summer College Scholarship Timeline
January 2023
Application Opening Date
Applications usually open in January. Check the website for more accurate dates closer to the time.
July 1, 2023
Submission Deadline
The deadline for applications is early July. All applications must be emailed or postmarked before the deadline.
July 31, 2023
Scholarship winner announced
The award winner is announced in late July. Notification goes out to the successful candidate through email/ phone.
Scholarship Eligibility
To be eligible to apply, applicants must meet the following criteria.
Eligible Grade: High School Senior
Maximum Age: Any
Required GPA: 3
Geographic Eligibility: United States
Gender: Any
Race/Ethnicity: Any
Application Requirements
Here's what you need to submits besides your application.
Essay
Grade transcript
Recommendation letters
How to ace the Savor Summer College Scholarship
1
Write at length about past volunteer work
Volunteer work is highly valued by the selection committee. Mention as many experiences as possible since they will demonstrate your interest in community service.
2
List specific volunteer activities planned for summer
Your essay should reflect on the clarity of objectives to be achieved in the summer. A well-crafted plan would prove your dedication to utilizing summer vacation for something productive.
3
Explain how $500 will compliment your efforts
The sponsoring organization must be satisfied that their grant would assist you in achieving your community service goals. This would make the decision easier for them.
4
Make sure your essay is coherent
The selection committee would not be able to spend a lot of time reading each essay thoroughly. Hence, you need to keep your essay coherent to avoid losing the reader's attention. Disjointed sentences will get you nowhere.
How the Savor Summer College Scholarship is Judged
The selection committee assesses candidates on their academic record, recommendation letter, community work engagement, and writing abilities gauged from the essay response.
Why We Love the Savor Summer College Scholarship
Scholarship recipient receives public attention
The successful candidate receives immense coverage on the sponsor's website and social media handles.
It's a scholarship promoting community service
Community service instills empathy, compassion, and responsibility in individuals who practice it. These qualities are critical in any good leader.
Simple application procedure
The application process is fairly simple since no standardized test scores are required. Only one 500-word essay question is required to be answered apart from the provision of necessary background experience.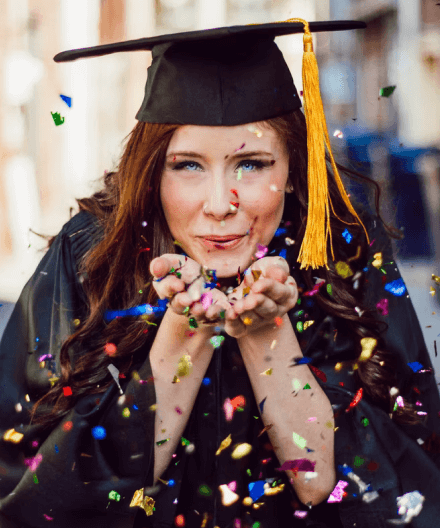 5 Facts About How 2 Win Scholarships
Monica has helped her sons win scholarships
The founder of How 2 Win Scholarships, Monica Matthews, has not only helped thousands of students online but also her three sons in winning tens of thousands worth of scholarships.
She learned from her personal experiences
Monica, along with her husband, was unable to pay for their son's college, which forced her to research available scholarship opportunities and how to ace them.
Monica has developed scholarship guide ebooks
Monica has authored ebooks for students and parents to write winning essays that are bound to make an impact on judges.
She's been featured on numerous platforms
The platform's founder, Monica has earned a reputation as a "scholarship mom" through her instrumental insights into the scholarship process and was featured in "The Huffington Post" and "U.S. News" amongst other publications.
Her scholarship guide costs $27
The step-by-step scholarship guide, tailor-made for students and parents, costs $27 each.