Gen and Kelly Tanabe Scholarship
12/31/2022
Submission Deadline
Explore Similar Scholarships
Location:
Grade Level:
Gen and Kelly Tanabe Scholarship is a program based on merit, selecting three students each year for education-related expenses. High school students from 9th to 12th grade, along with college and graduate students can apply for the program.
Gen and Kelly Tanabe are award-winning authors and have written fourteen books about scholarships and admissions. The award is named after the two authors, who are also the main financial backers of the program. The program started in 2001, and since then has regularly awarded students with educational scholarships.
The applications for Gen and Kelly Tanabe Scholarship are open twice a year, with three students selected in each session. The applicants are judged only based on their essay submission, without consideration for financial need and prior educational record. This allows equal opportunity for all eligible students to win the award.
Key Information of Gen and Kelly Tanabe Scholarship
Study Details
Country of Study
United States
Scholarship Details
Intended Level of Study
Undergraduate
Postgraduate
Gen and Kelly Tanabe Scholarship Timeline
February 2022
Application Opening Date
The applications for spring scholarships open in February.
July 31, 2022
Spring Application Deadline
The applications can be submitted latest by July 31.
September 2022
Award Announcement
The selection process is of 6 to 8 weeks, so one can expect an announcement by the end of September. Successful applicants will be contacted via email, and via U.S. mail in case of no response.
July 31, 2022
Spring Application Open Date
The applications for spring scholarships open in July.
December 31, 2022
Spring Submission Deadline
The applications can be submitted latest by December 31.
Scholarship Eligibility
To be eligible to apply, applicants must meet the following criteria.
Eligible Grade: High School Freshman – Graduate
Maximum Age: Any
Required GPA: Any
Geographic Eligibility: United States
Gender: Any
Race/Ethnicity: Any
Application Requirements
Here's what you need to submits besides your application.
How to ace the Gen and Kelly Tanabe Scholarship
1
Focus on the essay
The only selection criteria for the scholarship is the essay. As the applications are accepted for a substantial duration, take your time to pick the essay subject and start working.
2
Choose the subject wisely
Don't use the pre-given essay topics, as there will be a lot of submissions for those. Either work on a subject that is related to current happenings and trends, or something that has to do with the interest of the judges, maybe the education sector.
3
Consult with teachers and mentors
Ask for help in topic selection and also in finalizing the arguments in the essay. Take feedback and work on improvements.
4
Use your previous work
If you have an essay, previously written for school submission or any other scholarship, use that for submission. Importantly, find areas of improvement and make the essay as impressive as possible.
How the Gen and Kelly Tanabe Scholarship is Judged
The program focuses on providing an equal opportunity to all students, without considering financial needs or prior academic records. So the only selection criteria is the essay submitted by the candidates.
Why We Love the Gen and Kelly Tanabe Scholarship
Equal opportunity for all
The selection is based purely on the submission of the essay, without any other consideration for financial need, past academic record, or background of the applicants. So it is an ideal opportunity to shine for all students, even if they struggled to maintain a strong academic record in the past.
The application allows flexibility
Although there are a couple of essay topics provided, the selection panel has allowed students to pick any other topic, or even submit a pre-written essay. This allows students a lot of ease and an opportunity to play to their strengths.
Time to spare
There is a lot of time between the starting and ending application dates. So students have a lot of time to deliver the best essay according to their strengths.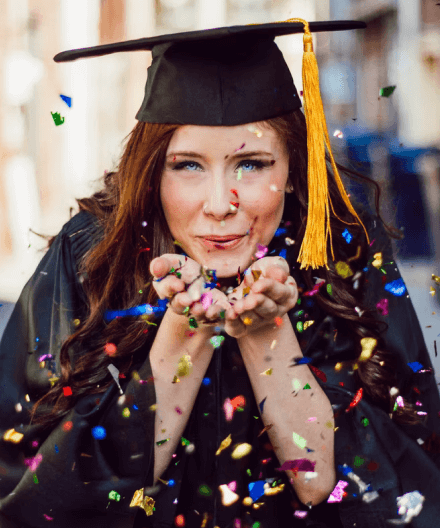 5 Facts About the Gen and Kelly Tanabe Scholarship
It's named after award-winning authors
The scholarship is named after award-winning writers, Gen Tanabe and Kelly Tanabe, who have authored fourteen books on subjects related to admissions and scholarships.
Backed by enthusiasm and experience
As the main donors of the program, Gen and Kelly Tanabe have been serving students with literary works, and one can be sure of genuine enthusiasm and concern from them.
Giving back to society
Gen and Kelly Tanabe are Harvard graduates, with both having utilized merit-based scholarships for their education. They are now providing the same opportunity to other students.
Two decades of service
The first scholarship was awarded back in 2001, so the foundation has completed 20 years of continuous support to students.
Offering further support
Along with providing merit-based awards, Gen and Kelly Tanabe Scholarship also helps in finding other scholarships, as per the requirement and relevance, to students.