Samuel Huntington Public Service Award
1/31/2023
Submission Deadline
Explore Similar Scholarships
College Major:
Grade Level:
The Samuel Huntington Public Service Award helps graduating students undertake a year-long public service project anywhere around the world. Established in 1989, the award honors Samuel Huntington, President and Chief Executive Officer of the New England Electric System which later merged with National Grid.
Post his graduation, Samuel Huntington spent two years teaching science in Nigeria. This experience changed his life. In order to enable other students to engage in public service in a similar fashion, the award provides $30,000 for a one-year project.
Past recipients of the award have gone on to become McArthur "Geniuses", the U.S. Surgeon General, honorees in "Forbes" 30 Under 30, winners of the Queen of England's Young Leaders and have been listed in BBC's 100 Most Influential Women of 2018.
Key Information of Samuel Huntington Public Service Award
Study Details
Area of Study
Public Service
Scholarship Details
Intended Level of Study
Undergraduate
Postgraduate
Samuel Huntington Public Service Award Timeline
July 2022
Applications Open
Applications open in July.
January 31, 2023
Submission Deadline
Submit all the necessary documents by this date.
April 2023
Announcement Date
Winners will be announced by late April.
Scholarship Eligibility
To be eligible to apply, applicants must meet the following criteria.
Eligible Grade: College Senior – Graduate
Maximum Age: Any
Required GPA: Any
Geographic Eligibility: Any
Gender: Any
Race/Ethnicity: Any
Application Requirements
Here's what you need to submits besides your application.
Essay
Grade transcript
Recommendation letters
Present Work Experiences
Special Project
How to ace the Samuel Huntington Public Service Award
1
Choose a project you are passionate about
Candidates can choose a project from any field and anywhere around the globe. While that leaves you with a number of options, it is best to choose something close to your heart.
2
Choose your project partners wisely
Although you can apply as an individual, it would help your project if you are already associated with an established public service organization. This could be a charitable, religious, educational, government, or other organization.
3
Create measurable goals
The award amount is handed out in two installments; one at the start of the project and one halfway through. In order to receive the second installment, the candidate must provide a six-month progress report with measurable goals and progress achieved.
4
Create a budget
The awarded grant is not intended to assist individuals with college tuition. It is to fund your project's expenses, including travel, living expenses, and of course project expenses. Your application will be considered if a majority of the funds are directly used for the project.
How the Samuel Huntington Public Service Award is Judged
Applicants are judged on the basis of their proposals, academic records, and personal achievements. They are also judged on their vision, compassion, and desire to make a difference.
Why We Love the Samuel Huntington Public Service Award
Youngsters can give back to their community
Often people wait until they have achieved all that they want in life, before giving back. This award changes that, allowing the youth to make a difference.
It rewards actual progress
Constantly checking in with the candidate, allows organizers to reward actual on-ground progress.
It can be used worldwide
Although applicants need to be enrolled in a U.S.-based college, their impact can be felt globally. There are no restrictions on where one should do their project.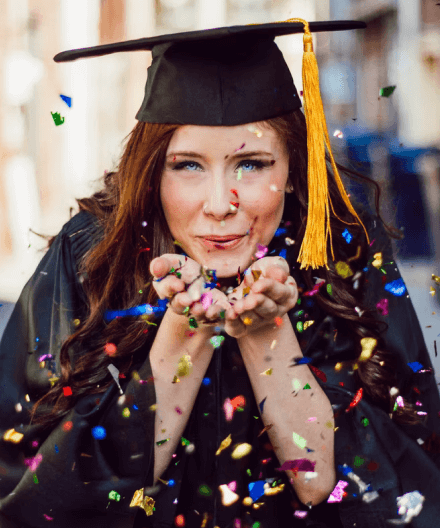 5 Facts about the Samuel Huntington Public Service Award
There have been 83 recipients to date
Although the organizers guarantee only one award per year, sometimes they give out two to three awards in a year.
Their work has touched almost every continent
Samuel Huntington scholars have made an impact in North America, South America, Africa, Europe, and Asia, among others.
Scholars represent some of the biggest schools
From Yale to Cornell, past recipients represent some of the biggest schools including Columbia, Dartmouth, and Harvard.
It allows for diversity
You can be from any ethnicity, gender, or school in the U.S. and still be accepted for the award.
It helps various sectors
Unlike other awards that are restricted by sector, this one has had recipients work in healthcare, psychology, human rights, and much more.