AGC Scholarship
$2,500–$20,000
Award Amount
3/31/2023
Submission Deadline
Explore Similar Scholarships
College Major:
Location:
The Associated General Contractors of Alaska offers the AGC scholarship to a number of eligible students who want to pursue a career in the construction industry or related fields including architecture, engineering, accounting, human resources, insurance, and bonding.
After a thorough review, the AGC Education Review Committee awards up to $20,000 in scholarships annually. Applicants must be residents of Alaska or U.S. citizens.
Students will need to submit two essays, one that outlines their career goals and another that provides a biography of the applicant. Along with the two essays, applicants will also need to send in at least two recommendation letters, three if they want, as well as a recent grade transcript.
Key Information of AGC Scholarship
Study Details
Area of Study
Accounting
Architecture
Construction
Construction Management
Engineering
Human Resources
Insurance
Country of Study
United States
Scholarship Details
Intended Level of Study
Undergraduate
Award Amount
$2,500–$20,000
AGC Scholarship Timeline
July 1, 2022
Application Opening Date
The application opens for interested students.
March 31, 2023
Submission Deadline
All applicants are to submit their applications by this date at midnight.
April 15, 2023
Award Announcement Date
The winner of the scholarship is declared by mid-April.
Scholarship Eligibility
To be eligible to apply, applicants must meet the following criteria.
Eligible Grade: All
Maximum Age: Any
Required GPA: Any
Geographic Eligibility: United States
Gender: Any
Race/Ethnicity: Any
Application Requirements
Here's what you need to submits besides your application.
Essay
Grade transcript
Recommendation letters
How to ace the AGC Scholarship
1
Prepare two well-written essays
Submit two essays of 500 words each. One article needs to focus on the career goals of the applicant. The other essay should highlight the applicant's background information, including work, education, family obligations, and any other interests and hobbies.
2
Get the essay checked by someone
Get your essays checked by someone before you submit them. Getting someone else's opinion on your articles may help you detect mistakes and further elaborate your points.
3
Submit the documents in the required format
Submit all the documents in PDF format as stipulated by the organization. Students can easily convert their documents into PDF formats if they are in some other formats. Double-check every paper to ensure that they are in the required format, or else your application will not be considered.
4
Participate in extracurricular activities at school
It is always best to engage in extracurricular activities besides school for the extra skills they provide. The scholarship committee prefers those who take part in such activities.
How the AGC Scholarship is Judged
The scholarship winner is declared after examining the essays, grade transcripts, and recommendation letters submitted by applicants. The AGC Education Review Committee members make recommendations to the AGC Executive Director for selecting the winners.
Why We Love the AGC Scholarship
Scholarship is open to students in Alaska
The scholarship is particularly for applicants willing to study or work in Alaska, but they should hold U.S. citizenship or be permanent U.S. residents in Alaska.
Race or ethnicity is not a criterion
All races and ethnicities are welcome to apply as AGC believes in equality. You will find that race or ethnicity of interested students is not considered in the application.
Gender is not an eligibility criterion
AGC aims to provide equal opportunities to all genders by making all eligible to apply for the scholarship.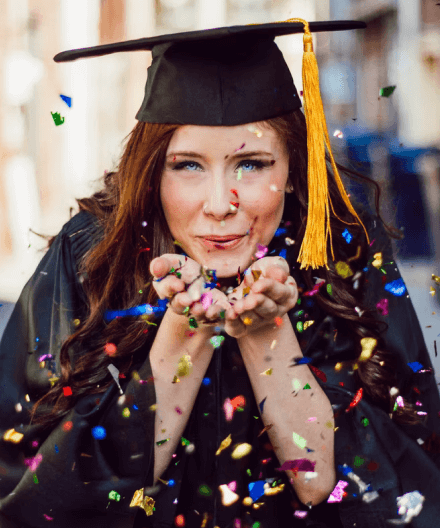 5 Facts About the AGC Scholarship
Scholarship is sent to the winner's school
AGC disburses the scholarship award by sending a check in the recipient's name to their school.
Results are publicly announced
AGC announces its winners in their newsletter, website, social media pages, and even in the "Alaska Contractor" magazine.
Teachers or employers can write recommendation letters
Students interested in applying are required to submit two recommendation letters either from teachers, employers, or anyone who knows their work history and the applicant's potential.
AGC was formed in 1948
AGC was formed in September 1948 by ten people who met in Seattle to adopt by-laws and apply for a charter.
AGC offers different certification courses
AGC offers different certification courses like AK-CESCL and CQM to ensure that construction workers are well-prepared for working in the field.