Roy W. Likins Scholarship
$2,500–$7,000
Award Amount
6/30/2023
Submission Deadline
Explore Similar Scholarships
Location:
Grade Level:
Roy Likins dedicated over 16 years of his life to the American Water Works Association. He received the prestigious AWWA George Warren Fuller award in 1982 after hosting the Florida Water Resources Conference in 1972. After his untimely death in 1991, the Florida Section of the AWWA named its scholarship program the Roy W. Likins Scholarship to honor his service and memory.
The Roy Likins Scholarship is given to students from the United States who are pursuing a degree in the drinking water industry and live in the city of Florida. Scholarships range from $2,500 to $25,000, with a minimum of $2,500 and a maximum of $25,000 available.
All applicants must be upperclassmen or graduate students currently enrolled in a Florida-based accredited post-secondary institution. To be accepted, they must major in a subject related to the drinking water industry and have a GPA of 3.0 on a four-point scale.
Key Information of Roy W. Likins Scholarship
Study Details
Area of Study
Law
Science
Technology
Water Law
Water Science
Water Technology
Water Works
Scholarship Details
Intended Level of Study
Undergraduate
Postgraduate
Award Amount
$2,500–$7,000
Roy W. Likins Scholarship Timeline
March 2023
Application Open Date
Applications open on March 1.
June 2023
Submission Deadline
The submission deadline is on June 30.
August 2023
Award Announcement Date
Winners are announced in August.
Scholarship Eligibility
To be eligible to apply, applicants must meet the following criteria.
Eligible Grade: Undergraduate – Postgraduate
Maximum Age: Any
Required GPA: 3.0
Geographic Eligibility: Florida
Gender: Any
Race/Ethnicity: Any
Application Requirements
Here's what you need to submits besides your application.
Recommendation letters
Grade transcript
How to ace the Roy W. Likins Scholarship
1
Meet the academic requirements
A minimum GPA of 3.0 on a 4.0 scale is required for this scholarship. In addition, the applicant must have completed at least 65 college credit hours or be a graduate enrolled in a Florida institution. Before you start your application, make sure you meet these requirements.
2
Describe your community and civic activities
The community and civic activities described in your application make up a large part of the selection criteria. Make sure to highlight your volunteer experiences and community programs in your application to make it stand out.
3
Be prepared for a phone interview
All the selected candidates will receive a telephone interview from the selection committee. Make sure that your telephone lines are active to avoid missing the interview. Remember to research how to pass online interviews.
4
Make sure your application is vetted
Ask a guardian, parent, or trusted college to vet your application before you submit it. Grammatical errors, spelling mistakes, and unnecessary use of punctuation greatly mar your chances of securing the scholarship and must be avoided.
How the Roy W. Likins Scholarship is Judged
Academic performance, work experience and career goals, community and civic activities, honor, letters of recommendation, and evidence of leadership traits are all considered when applying for the Roy Likins Scholarship. The top five candidates may be interviewed by a member of the scholarship committee over the phone if the scholarship committee so desires.
Why We Love the Roy W. Likins Scholarship
The scholarship is for two years
The scholarship award is for two years, unlike some, which are given only once.
Reimbursement applies
The scholarship will provide reimbursement of tuition, books, and fees through the Financial Aid Department of the college or university involved.
No specific school applies
The scholarship does not mandate you to attend a specific school for this award.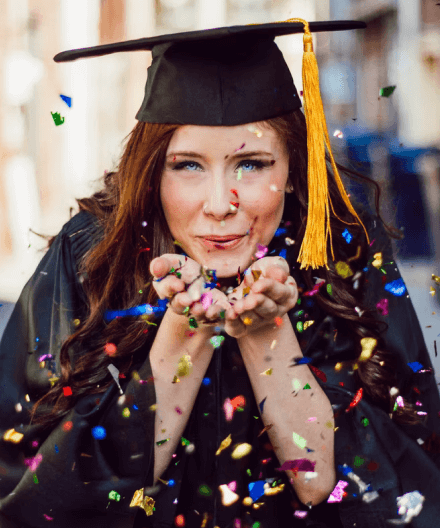 5 Facts About The Roy Likins Scholarship
Florida Section of AWWA handles all awards
The scholarship recipients will be selected and awarded by the scholarship committee of the Florida Section of the American Water Works Association.
Previous recipients are not eligible
All the previous awardees of this scholarship are not eligible to apply again.
Official college transcripts are required
The scholarship body does not accept unofficial transcripts from applicants.
Two letters of recommendation are required
As part of your scholarship application, you will need two letters of recommendation.
Access to a large alumni base
The scholarship grants you access to a huge alumni network that becomes part of your circle in your professional career.