Roothbert Fund Scholarships
$5,000–$7,000
Award Amount
2/1/2023
Submission Deadline
Explore Similar Scholarships
Location:
Grade Level:
Albert and Antoine 'Toni' Roothbert emigrated from Germany to the United States in the early 20th century. They met in New York and married in 1937. The Roothberts were devoted to young people, believing the idealism of youth was the best defense against the recurrence of the tragedies of the first half of the 20th century.
The Roothbert Fund, Inc. is a nearly all-volunteer scholarship fund based in New York City that was founded as a living memorial to the idealism of Albert and Toni Roothbert. Since it was founded in 1958, the fund has offered 1,350 scholarships to graduate and undergraduate students.
Annually, the fund offers an average of $5,000 up to $7,000 to students in need of financial aid to further their education. Recipients of the scholarship may study any program of their choice at any accredited higher institution in the United States.
Key Information of Roothbert Fund Scholarships
Study Details
Country of Study
United States
Scholarship Details
Intended Level of Study
Undergraduate
Postgraduate
Award Amount
$5,000–$7,000
Roothbert Fund Scholarships Timeline
November 2022
Applications Opening Date
Applications are open on November 1.
February 2023
Submission Deadline
The submission deadline is on February 1.
April 2023
Awards Announcement Date
Winners are announced in late April.
Scholarship Eligibility
To be eligible to apply, applicants must meet the following criteria.
Eligible Grade: College Sophomore – Postgraduate
Maximum Age: Any
Required GPA: Any
Geographic Eligibility: United States
Gender: Any
Race/Ethnicity: Any
Application Requirements
Here's what you need to submits besides your application.
Grade transcript
Essay
Recommendation letters
How to ace the Roothbert Fund Scholarships
1
Reach out to previous recipients
Reach out to past recipients and fellows for advice on the interview. Also, ask for help in writing your autobiographical essays.
2
Use a recent official transcript
Make sure you submit a transcript that reflects your most recent grades. Use an official document that is signed by your school authority.
3
Be prepared to travel for your interview
You will be required to attend an interview in New York, NY, Washington, DC, Philadelphia, PA, or New Haven, CT. If you do not live in any of those cities, make travel arrangements early. Virtual interviews are often considered.
4
Submit a reference from a spiritual leader
You are required to submit three recommendation letters. Consider submitting one reference letter from a religious leader who can speak on your commitment to your spiritual beliefs.
How the Roothbert Fund Scholarships is Judged
The fund seeks applicants who are guided in their daily actions by spiritual motives. Applicants with strong scholastic achievements and inclinations toward careers in education are shown preference.
Why We Love the Roothbert Fund Scholarships
Grants may be renewed
Grants can be renewed each year for a program that lasts no longer than three years. The organization will not award grants for a new degree after the completion of one graduate program.
Immigrants may apply
Foreign students and immigrants may apply as long as they live and study in the United States. Immigration status is not considered.
No religion is specified
Preference is not given to any religion over the other. Grants have been given to students with various spiritual beliefs.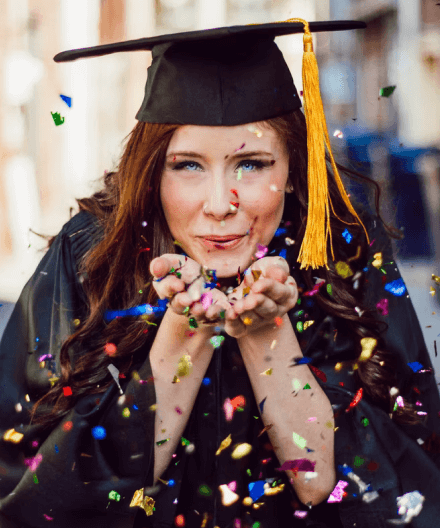 5 Facts About The Roothbert Fund Scholarships
First-year college students are not preferred
Preference will be given to students who have completed at least one year of their undergraduate or graduate program before the time of their application.
Recipients attend annual weekend meetings
Recipients of the scholarship are required to attend weekend meetings in September or June each year they receive grants from the organization.
Applicants may receive the Carl Solberg Award
History and journalism students, who apply for grants, may be handpicked for the Carl T. Solberg Award, created in honor of RoothonorFund Inc.'s former president Carl T. Solberg.
Students enrolled for certifications may apply
Students, who are studying for certificates instead of degrees, may apply for grants provided they are enrolled at an accredited institution.
Recipients enjoy a life-long community of fellows
The organization encourages fellowship among past and recent grant recipients. Fellows get to enjoy annual retreats and online networking among other benefits.