Bilingual School Psychologist Scholarships
$7,000–$9,000
Award Amount
7/15/2023
Submission Deadline
Explore Similar Scholarships
College Major:
Location:
Grade Level:
As a means of investing in the future of bilingual speech-language pathology, the Bilingual Therapies created a scholarship for students starting their very last academic year of graduate school or completing their doctorate. This scholarship is open to students enrolled in an accredited university who intend to become school psychologists.
Every year, the Bilingual Therapies Scholars Program provides college scholarships worth over $70,000 to 12 students enrolled in different institutions across the United States. Applicants are evaluated on their leadership, work experiences, and passion to transform the bilingual speech-language pathology field. The scholarship award amount is used to help pay for their graduate and postgraduate education.
The Bilingual School Psychologist Scholarship is a top-tier program, consisting of industry professionals who influence research and innovation in the bilingual speech-language pathology industry. Scholars get to enjoy the rich and diverse community that offers many opportunities for employment, research and entrepreneurship collaborations.
Key Information of Bilingual School Psychologist Scholarships
Study Details
Area of Study
Psychology
Speech Pathology
Speech-Language Pathology
Country of Study
United States
Scholarship Details
Award Amount
$7,000–$9,000
Bilingual School Psychologist Scholarships Timeline
January 2023
Application Opening Date
Applications are open from January, 2023.
July 2023
Submission Deadline
The submission deadline is on July 15 for the fall semester and November 15 for the winter semester.
August 2023
Award Announcement Date
Winners are announced in December.
Scholarship Eligibility
To be eligible to apply, applicants must meet the following criteria.
Eligible Grade: Graduate – Doctorate
Maximum Age: Any
Required GPA: Any
Geographic Eligibility: United States
Gender: Any
Race/Ethnicity: Any
Application Requirements
Here's what you need to submits besides your application.
Essay
Present Work Experiences
Oration
How to ace the Bilingual School Psychologist Scholarships
1
Reach out to former winners
The scholarship has a great community of scholars who were once recipients of the award. Reach out to any of them to gain more insights on how to win the scholarship.
2
Revise your application before submitting
Avoid chances of your application being rejected because of simple mistakes. Revising your application gives you a chance to identify mistakes and errors which would otherwise lower the quality of your application.
3
Emphasize your passion for bilingual studies
Scholarship recipients must be passionate about bilingual studies. In your application, it is important to give compelling statements that demonstrate your passion for the field.
4
Spotlight your professionalism and achievements
Spotlighting your professionalism and achievements positions you in a place of advantage, as the organization is keen on investing in students who are exceptional with great leadership and professional accolades.
How the Bilingual School Psychologist Scholarships is Judged
Applicants are assessed on their work experience, passion to serve and improve the bilingual speech-language field, and exceptional academic and leadership track record. Recipients of the scholarship are high achievers who exemplify industry-standard of success.
Why We Love the Bilingual School Psychologist Scholarships
You join a great scholars community
Recipients of the scholarship join a great network of scholars and professionals which further helps them achieve their career goals.
Scholarship award in form of monthly stipend
The scholarship award comes in the form of a monthly stipend that students can use for any expense they wish. This helps students to concentrate on their studies without needing a job to sustain them.
A great career advancement opportunity
Recipients of the scholarship get to have access to resources and influential industry leaders who help remarkably shape their careers and personal lives.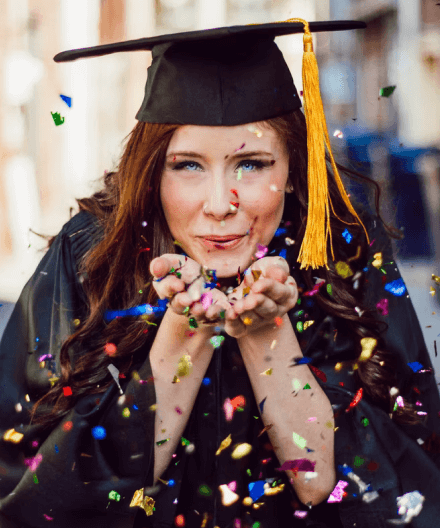 5 Facts About Bilingual Therapies Scholars Program
The company employs scholars
The scholars get to choose where they would like to work within the country.
Nationwide placements for nationwide impact
The Bilingual Therapies impact is nationwide, having placed the scholars in every part of the country.
Conduct numerous research that shapes the industry
The company runs numerous research through fellowship opportunities, innovation summits, and the scholars' community that greatly influences the industry.
Offering training for new clinicians
New clinicians have the opportunity to receive skills that help them advance their careers through the Bilingual U program.
Providing virtual special education services
The Bilingual Therapies Company offers telepractice opportunities and school jobs for people interested in pursuing a career in telepractice.