Ron Finley Scholarship
$1,000–$3,000
Award Amount
4/30/2023
Submission Deadline
Explore Similar Scholarships
Location:
Grade Level:
The Ron Finley Scholarship Fund is intended to encourage Oregon citizens or permanent residents to further their education and earn an undergraduate degree. The organization offers one $3,000 award and two $1,000 awards, every year. Applicants must be dedicated high school athletes with any of the following test scores: a 3.0 GPA, a 1470 SAT, or a 21 ACT score. In addition, candidates need to show that they have been previously accepted into a college program.
The scholarship aims to promote college wrestling and, at the same time, facilitate and motivate athletes to pursue higher education. It is a way of reminding young people that it is possible to continue playing sports and undertake professional programs. These are two experiences that can coexist and be carried out with the best quality thanks to the support of the Save Oregon Wrestling Foundation.
To participate, those interested must request an online application through the official website of the foundation. Applicants must provide their information, academic and athletic documents in addition to more detailed documents.
Key Information of Ron Finley Scholarship
Study Details
Country of Study
United States
Scholarship Details
Intended Level of Study
Undergraduate
Award Amount
$1,000–$3,000
Ron Finley Scholarship Timeline
January 2023
Application Opening Date
Applications open on January 1.
April 2023
Submission Deadline
The submission deadline is on April 30.
Scholarship Eligibility
To be eligible to apply, applicants must meet the following criteria.
Eligible Grade: High School Senior
Maximum Age: Any
Required GPA: 3
Geographic Eligibility: Oregon
Gender: Any
Race/Ethnicity: Any
Application Requirements
Here's what you need to submits besides your application.
Essay
Faculty endorsement
Grade transcript
Present Work Experiences
Recommendation letters
Standardized Test Scores
How to ace the Ron Finley Scholarship
1
Show your experience in different sports
Although the foundation focuses on promoting wrestling, the juries will value the candidate's participation in different sports. This is because practicing sports demonstrates a character of persistence. This also shows the ability to lead and be proactive. As a result, all of your athletic experiences will be counted as one more point toward your application.
2
Get a letter from your coach
Your high school coach can be a token in favor of your application. They are one of the people who know you in the sports context but probably also know a little about your academic development and your personal interests. This kind of information and trust will be the keys to a good reference letter.
3
Take into account the evaluation criteria
Ten points will be qualified by the jury. Your results will not be compared with those of the other candidates during the review. Therefore, try to deliver documents and evidence of the highest quality. Each point will count towards the final score, which could establish you as one of the three finalists.
4
Demonstrate your passion and commitment
For the application, you will need to write an essay. This is the perfect opportunity to show not only your passion but also your commitment to living the collegiate wrestling experience and making the most of it. Show your interest in shining as an Oregon citizen and athlete, since one of the objectives of the scholarship is to keep this practice alive in this state specifically.
How the Ron Finley Scholarship is Judged
The applicants will be judged based on 10 categories that show their academic excellence and their leadership and sports experience. The academic categories are test scores, class rank, and grades. The other seven criteria are community service, awards and recognition, recommendation letters, extracurricular activities, wrestling experience, leadership experience, and an essay. The judges will give a score for each category and after that, a grand total will be calculated.
Why We Love the Ron Finley Scholarship
It takes sporting talent into account
This program takes into account other types of skills and talents in students, which opens the possibility of different knowledge and abilities being recognized.
The program offers academic facilities
One of the advantages of the Ron Finley Scholarship is that it gives applicants different ways to show their school grades. Not just through the GPA but through other tests like the SAT and ACT. This allows the number of applicants to expand.
You can become an Oregon champion
The history of Oregon wrestling champions is long and rich. This profound legacy will be a benefit for those young people interested in embarking on a sports career. They will be close to the best trainers and can aspire to be part of these well-known characters.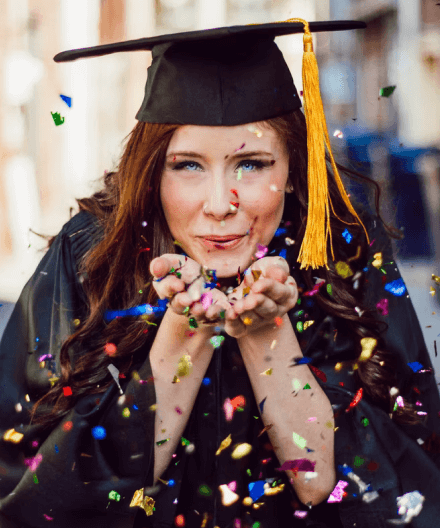 5 Facts About Ron Finley Scholarship
The inaugural winners attended different universities
This financial aid program was first awarded in 2012, with three winners attending Oregon State University, the University of Illinois, and Stanford University.
It's an opportunity for men and women
Since its creation, the scholarship has benefited more than 20 male and female athletes interested in different careers.
Wrestling has been important in this state
The history of wrestling in Oregon is a sporting legacy for the region. Coaches are renowned, and several of the athletes have been international medalists.
Ron Finley's legacy
The founder of the scholarship was an Olympic competitor. He won the first Olympic medal for the United States in the Greco-Roman wrestling category.
Financial support for athletes has increased
The foundation that awards the scholarship has raised more than $2.5 million in donations.