Matsuo Bridge Company Ltd. of Japan Scholarship
3/1/2023
Submission Deadline
Explore Similar Scholarships
Grade Level:
The American Welding (AWS) Foundation is dedicated to supporting students and professionals in the welding industry. Each year, AWS awards students with scholarships to help pay for their education expenses and tuition. AWS seeks to help students reach their academic goals and develop careers in welding.
AWS offers the Matsuo Bridge Company, Ltd. of Japan Scholarship to full- or part-time undergraduate and graduate students enrolled in civil engineering, welding engineering, welding engineering technology, or a related field to help them complete their studies. The award amounts to $2,500 and is awarded to one student each year. The scholarship program encourages students nationwide to apply yet preference is given to those residing in California, Texas, Oregon, and Washington.
Applicants must be at least eighteen years old, hold a high school diploma, and have a GPA of 3.0. A selection committee of five designated by the Education Scholarship Committee will decide on the winner. The winner doesn't have to be an American Welding Society member, but must agree to take part in sponsored publicity for the AWS Foundation or Matsuo Bridge Company, Ltd. of Japan.
Key Information of Matsuo Bridge Company Ltd. of Japan Scholarship
Study Details
Area of Study
Civil Engineering
Engineering
Engineering Technology
Welding
Country of Study
United States
Scholarship Details
Intended Level of Study
Undergraduate
Vocational/Technical School
Matsuo Bridge Company Ltd. of Japan Scholarship Timeline
January 2023
Applications Opening Date
Applications open on January 1.
March 2023
Submission Deadline
The submission deadline is on March 1.
Scholarship Eligibility
To be eligible to apply, applicants must meet the following criteria.
Eligible Grade: High School Graduate
Minimum Age: 18
Required GPA: 3
Geographic Eligibility: California, Oregon, Texas, United States, Washington
Gender: Any
Race/Ethnicity: Any
Application Requirements
Here's what you need to submits besides your application.
Short Answers
Recommendation letters
Grade transcript
How to ace the Matsuo Bridge Company Ltd. of Japan Scholarship
1
Create and complete your profile
The first step in applying for the scholarship is creating a profile. Make use of a valid email address that you will have access to in 18 months. This will be your method of system access. Your personal statement and career goals must be included in an Academic Profile you must build there.
2
Be prepared to upload the documents
You must submit references and any other paperwork needed to complete your applications. If you already have these files in physical form, take the time to scan them and convert them to the needed formats. Just keep in mind to have these digital files available in plenty of time.
3
Provide your proof of enrollment
Candidates must show proof that they are enrolled full- or part-time at an American college or university in order to be considered. Obtain the official documents you'll need to prove your attendance at your academic institution.
4
Show your interests
Prove that you are working toward a degree in a related field, such as civil engineering, welding engineering, welding engineering technology, or a similar field. Also, demonstrate that you are dedicated to your projects both personally and academically.
How the Matsuo Bridge Company Ltd. of Japan Scholarship is Judged
The selection committee evaluates all applications based on the academic record and commitment of each applicant. At the National Awards Luncheon, taking place in February of each year, the recipient will be announced.
Why We Love the Matsuo Bridge Company Ltd. of Japan Scholarship
Inclusion and respect
The organization makes clear that age, race, color, national origin, disability, creed, or gender are not grounds for discrimination at AWS Foundation, Inc. Therefore, any student, who meets the administrative requirements, will be considered for the scholarship.
The field of welding
For those who desire to devote their entire lives to this field, a scholarship with a focus as narrow as welding-related engineering and other surrounding fields is advantageous. Additionally, since not everyone from a different career can apply, obtaining the scholarship is easier.
Opens up many opportunities
AWS Foundation supports members of the welding industry. Through its massive scholarship programs, internships, and mentorship programs, students are given access to many educational and career opportunities.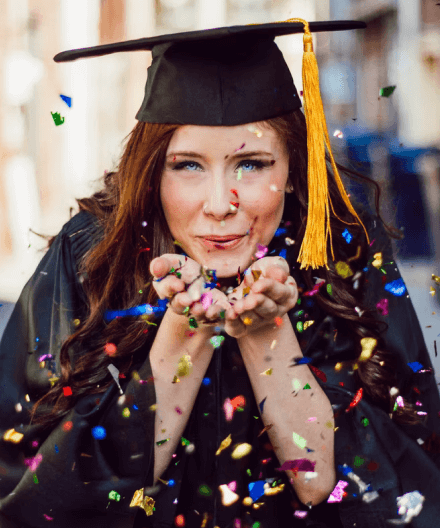 5 Facts About Matsuo Bridge Company Ltd. of Japan Scholarship
Japan's top manufacturers
The company was founded in 1925 and has steel fabrication facilities in Shanghai, China, Chiba, Japan, and Sakai, Osaka, Japan.
They work on big projects
Japan is home to many Matsuo Bridge landmark constructions, including the longest suspension bridge in the world. The organization has also accomplished projects in Asia, the Middle East, and North and South America.
The scholarship is offered by the AWS
More than $2 million worth of scholarships is given out by the American Welding Society Foundation (AWS), including the Matsuo Bridge Company Ltd. of Japan Scholarship.
A variety of scholarships offered
Students can access all currently offered grants through the scholarship system and check their eligibility for each one.
Preference for some states
Students who reside in California, Texas, Oregon, or Washington for at least one year are given preference.