TOPS Teach Award
$20,000–$60,000
Award Amount
7/1/2023
Submission Deadline
Explore Similar Scholarships
College Major:
Location:
Grade Level:
The TOPS Tech Award was created by the Louisiana Legislature with the main intention of promoting a skilled workforce in Louisiana. The TOPS Award is offered to high school graduates in Louisiana. They are also offered occupational training to be studied at an accredited Louisiana educational institute.
The award is valued between $20,000 and $60,000. Applicants must attend a Board of Elementary and Secondary Education (BESE). Students who are applying must be studying Education or any other related field in education.
Applicants must maintain a minimum GPA of 2.5, a minimum ACT Score or SAT of 17, or a Silver level score on the ACT. They must also submit a FAFSA form for financial aid. Home-schooled students are eligible to apply.
Key Information of TOPS Teach Award
Study Details
Country of Study
United States
Scholarship Details
Intended Level of Study
Undergraduate
Vocational/Technical School
Award Amount
$20,000–$60,000
TOPS Teach Award Timeline
November 2022
Application Opening Date
Applications open on November 1.
July 2023
Submission Deadline
The submission deadline is on July 1.
Scholarship Eligibility
To be eligible to apply, applicants must meet the following criteria.
Eligible Grade: High School Senior – High School Graduate
Maximum Age: Any
Required GPA: 2.5
Geographic Eligibility: Louisiana
Gender: Any
Race/Ethnicity: Any
Application Requirements
Here's what you need to submits besides your application.
Financial Information
Grade transcript
Standardized Test Scores
Short Answers
How to ace the TOPS Teach Award
1
Cover all necessities
Although, demonstrated financial need is the main requirement. Ensure to submit all additional documents if requested by the scholarship decision board. So start early to have ample time to finish and submit all required documents.
2
Review your application
Make sure all information required in the application form is filled in. Unfinished applications will not be considered for the scholarship. Make sure that all information is accurate and that nothing is missed.
3
Start the application process right away
You should start the application process as soon as possible. This will allow you enough time to acquire all necessary documents and complete all forms. Have everything organized and planned to avoid any last-minute complications.
4
Maintain above required grade
A GPA of 2.5 is required to be eligible for this scholarship. Work hard to get it or aim higher to increase your chances of winning. Grades will be an indicator of how dedicated and serious you are. So focus on your academic record and keep it in good standing.
How the TOPS Teach Award is Judged
Candidates are judged based on a complete form of the Free Application for Federal Student Aid(FAFSA) and outstanding standardized test scores.
Why We Love the TOPS Teach Award
No discrimination
The program is open to all Louisiana high school graduates as long as they meet the scholarship requirements. The program supports equality and has no discrimination against gender, race, ethnicity, religion, etc.
An annual scholarship
The TOPS Teach Awards is an annual program. The program favors those with academic excellence despite financial struggles. So work hard to achieve your academic and career goals.
Students are open to multiple opportunities
Students, who do well, are open to receiving more awards and have great career opportunities ahead of them. They are offered a number of occupational training, mentorship, internships, and further careers in the educational field.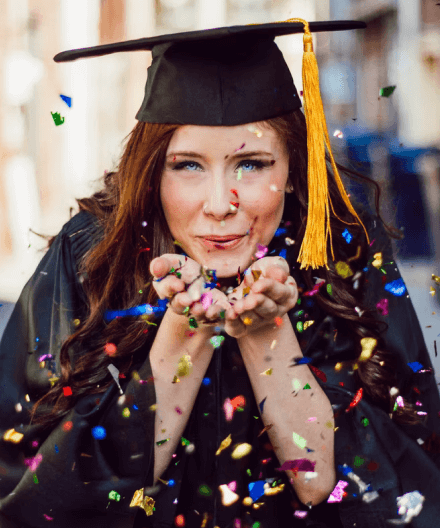 5 Facts About TOPS Teach Award
Students must be based in Louisiana
One needs to be a permanent resident of the United States or Louisiana to be eligible for the award.
Over 1,000 students receive tuition
According to 2018-2019 data, 1909 students received tuition fees from TOPS Tech.
Scholarship is given directly to the school
Once awarded, the scholarship fund is sent to the applicant's school.
Ethnicity of applicants isn't required
Race or ethnicity is not a standard for eligibility for candidates willing to apply for this grant.
Part of outstanding alumni
The scholarship not only awards you with monetary assistance but also allows you to join a great alumni network.