Rizio Lipinsky Law School Scholarship
7/1/2023
Submission Deadline
Explore Similar Scholarships
College Major:
Location:
Grade Level:
Rizio Lipinsky is a consumer legal practice based in California that represents plaintiffs in personal injury, employment, and civil rights matters. The Rizio Lipinsky Law School Scholarship is to provide financial support to a future lawyer who aims to use their legal education to further the cause of justice for others.
Each year, a panel of judges composed of the firm's partners and senior management team selects one applicant to receive the scholarship. The scholarship will cover $5,000 in tuition at the legal school you attend. There is only one winner.
The award helps subsidize the winner's tuition, allowing them to focus more of their time in law school on studying to be an extraordinary advocate rather than working several jobs or missing out on crucial opportunities. Applicants are required to submit essays and proof of enrollment along with their application forms.
Key Information of Rizio Lipinsky Law School Scholarship
Study Details
Country of Study
United States
Scholarship Details
Intended Level of Study
Postgraduate
Rizio Lipinsky Law School Scholarship Timeline
February 2023
Application Opening Date
Applications open on February 1.
July 2023
Submission Deadline
The submission deadline is on July 1.
August 2023
Awards Announcement Date
The winner is announced on August 15.
Scholarship Eligibility
To be eligible to apply, applicants must meet the following criteria.
Eligible Grade: Graduate – Postgraduate
Maximum Age: Any
Required GPA: Any
Geographic Eligibility: United States
Gender: Any
Race/Ethnicity: Any
Application Requirements
Here's what you need to submits besides your application.
How to ace the Rizio Lipinsky Law School Scholarship
1
Make your essay more personal and specific
Making a scholarship essay personal and incorporating impactful information are the keys to a good scholarship essay. Make it a priority to build an essay that feels real and provides insights into who you are on a deeper level.
2
Give a narrative and be sincere
Make sure your essay begins with a hook and includes authentic and tangible details from your life. If you write about unique experiences with real-life events and incorporate interesting details, your essay will be more compelling and interesting.
3
Review results from previous applications
As this information is available on the awarding body's website, judges underline specific parts of previous application essays that drew their attention. On the website, you may get information from previous winners from various years, as well as the judges' perspectives on what pleased them.
4
Review and proofread your essay before submission
Take breaks and review your work, keeping in mind that the scholarship is only given to one applicant. You should not be dismissed because of casual mistakes such as typos, misspellings, or grammatical errors.
How the Rizio Lipinsky Law School Scholarship is Judged
Applicants are judged only on the basis of their essays, which is the only criterion for assessment.
Why We Love the Rizio Lipinsky Law School Scholarship
Ease in application
Because the only application criterion is an essay, and because of the time constraints, this allows you to be creative while still having enough time to compose and review your work.
It alleviates financial pressure
Because the money is paid directly to the law school, keep track of your tuition. This allows an ambitious lawyer to pursue their dream of attending law school and graduating without having to worry about paying tuition.
Access to mentorship from partners
The scholarship winner will have the opportunity to interact with one of the founding partners, who are delighted to be able to make a difference in the life of the student.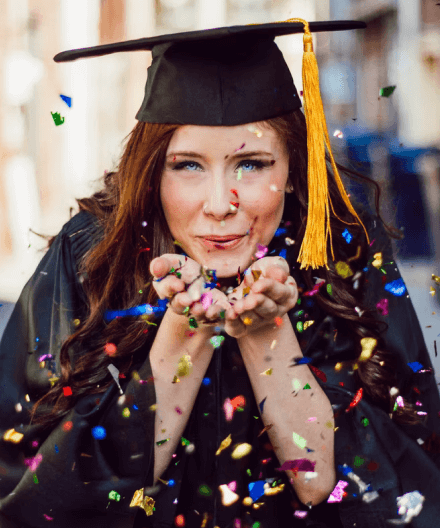 5 Facts about Rizio Lipinsky
The company is helmed by top California attorneys
Greg Rizio and Daren Lipinsky are two of Riverside's most prominent and important personal injury lawyers, with Greg serving as a Riverside car accident attorney and a Riverside truck accident lawyer.
Rizio won the largest plaintiff's verdict in history
With a price tag of roughly $58 million, Rizio was awarded the "Litigator's Award," which is given to only the top 1% of attorneys in the country.
It is an award-winning law firm
The firm has recovered hundreds of millions of dollars for victims of personal injuries, employment injustices, and discrimination.
The essay is the only application requirement
The Rizio Lipinsky Scholarship does not need you to submit letters of recommendation, a CV, or transcripts, contrary to other applications.
The company has an exemplary track record
The firm exclusively represents plaintiffs in personal injury and employment law matters and holds the record for the largest personal injury jury verdict in Riverside.