Richard Hagen-Minerva Harvey Scholarship
$1,000–$2,500
Award Amount
4/15/2023
Submission Deadline
Explore Similar Scholarships
Location:
Demographic:
Grade Level:
The State of South Dakota seeks to encourage local students of American Indian descent to further their studies. The Department of Education's Richard Hagen-Minerva Harvey Scholarship was established to lessen the tuition expenses for American Indian students who are currently pursuing post-secondary education in the state.
The annual scholarship amount is a minimum of $1,000 for students in their freshman and sophomore years, $ 1,500 for students in their third year, and $2,500 for students in their fourth year.
The number of awards will be determined by the Scholarship Board every year, depending on the availability of funds. The Board is looking for students who have significant academic and non-academic achievements, as well as leadership abilities.
Key Information of Richard Hagen-Minerva Harvey Scholarship
Study Details
Country of Study
United States
Scholarship Details
Intended Level of Study
Undergraduate
Vocational/Technical School
Award Amount
$1,000–$2,500
Richard Hagen-Minerva Harvey Scholarship Timeline
December 1, 2022
Application opening
Interested, qualified students can start applying at the start of December.
April 15, 2023
Application deadline
Intending scholars must submit their applications latest by 5 PM CST on April 15 of the following year.
Scholarship Eligibility
To be eligible to apply, applicants must meet the following criteria.
Eligible Grade: High School Graduate – Undergraduate
Maximum Age: Any
Required GPA: 2.5
Geographic Eligibility: South Dakota
Gender: Any
Race/Ethnicity: Native American
Application Requirements
Here's what you need to submits besides your application.
School Verification
Grade transcript
Recommendation letters
Essay
Present Work Experiences
Short Answers
Standardized Test Scores
How to ace the Richard Hagen-Minerva Harvey Scholarship
1
Be proactive
You have a lot of documents to gather for this application. Make sure you reach out to your schools and recommenders from the jump, and regularly remind them, so they deliver on time. While you wait, work on the parts of the application that you're supposed to handle. Don't push anything till the last minute.
2
Reach out to previous recipients
Previous scholarship recipients are listed on the website. Try looking them up online or on social media and asking them for helpful tips.
3
Choose your recommenders wisely
The people you choose to write your letters of recommendation should actually have some sort of relationship with you. Only choose people you're confident can speak sufficiently to your academic and non-academic achievements and your character.
4
Review your application
Meticulously go through your application to ensure you have accurately answered all the questions and followed the instructions. Also, get rid of all grammatical or typing errors. Have a trusted friend or family member go through the application, so they can catch what you may have missed.
How the Richard Hagen-Minerva Harvey Scholarship is Judged
The scholarship board will assess applicants based on their demonstrated above-average academic achievements, activeness outside of the classroom, service to their communities, leadership qualities, and clear ambition in their chosen career paths. Applicants should have GPAs of at least 2.5 on a 4.0 scale.
Why We Love the Richard Hagen-Minerva Harvey Scholarship
It's renewable
Recipients will be authorized to receive the scholarship for up to four years of study, depending on what year of study they're currently in.
It applies to any field of study
Recipients can use the scholarship to support their majors/degrees in whatever field they're studying.
It's not just for university students
Students enrolled in accredited two-year colleges or technical institutes located in South Dakota are also eligible to apply.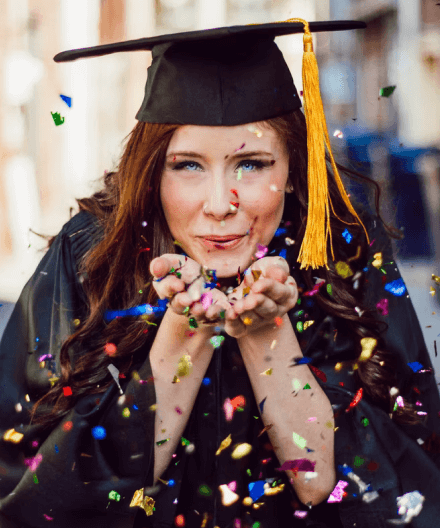 5 Facts About Richard Hagen Minerva Harvey Memorial State Scholarship
The scholarship is new
The South Dakota DOE just established the scholarship in 2022.
It's only open to full-time students
Applicants should be enrolled in 12+ credits per semester or its equivalent.
For graduates of South Dakota high schools
Applicants must have graduated from an accredited South Dakota high school a maximum of five years before the award year, or within one year after release from active military duty (if that release is within five years of high school graduation).
Awardees are announced in the media
In the application form, applicants are required to authorize the release of their information to the news media if they win the scholarship.
Payment is made to the institution
The award fund is disbursed to the recipient's institution to be used for educational expenses.