Delaware Career Based Scholarship
5/15/2023
Submission Deadline
Explore Similar Scholarships
College Major:
Location:
Grade Level:
The Delaware Department of Education offers the annual Delaware Career Based Scholarship to deserving students enrolled full-time in undergraduate programs at public or private universities leading to a career in high-need fields.
Every five years, the Delaware Higher Education Office and the Delaware Department of Labor evaluate employment trends in the state to determine the scholarship's focus areas. Currently, the scholarship targets anyone pursuing studies in accounting, finance, human resources, market research, nursing, and software development.
The scholarship fund worth $5,000 enables one student to pursue these courses considered valuable since they lead to high-need fields, critical to Delaware's development and progress. The program is not renewable but recipients can re-apply every year. Applicants are to provide their financial information, proof of enrollment, and grade transcripts along with their applications.
Key Information of Delaware Career Based Scholarship
Study Details
Area of Study
Accounting
Business
Computer Science
Finance
Human Resources
Market Research
Nursing
Software Development
Country of Study
United States
Scholarship Details
Intended Level of Study
Undergraduate
Delaware Career Based Scholarship Timeline
January 2023
Application Opening Date
Applications open on January 2.
May 2023
Submission Deadline
The submission deadline is on May 15.
Scholarship Eligibility
To be eligible to apply, applicants must meet the following criteria.
Eligible Grade: College Freshman – Undergraduate
Maximum Age: Any
Required GPA: Any
Geographic Eligibility: Delaware
Gender: Any
Race/Ethnicity: Any
Application Requirements
Here's what you need to submits besides your application.
Grade transcript
Financial Information
How to ace the Delaware Career Based Scholarship
1
Show proof of financial need
One sure way to ace this scholarship is to prove your need for financial assistance. You can prove it easily by filing a FAFSA form on the U.S. Department of Education website.
2
Be enrolled in a full-time degree program
You can't ace this scholarship if you're not enrolled in a full-time bachelor's degree program in a Delaware private or public university or college. In addition, your major must lead to a career in a high-need field within Delaware.
3
Share grade transcript
Your academic performance significantly affects whether you'll qualify for this scholarship. You must prove that you've met your institution's Satisfactory Academic Policy by sharing a grade transcript.
4
Have your application reviewed before submission
Another crucial step to acing this scholarship is to ensure your application is well done and duly completed. You can request a trusted friend, family member, mentor, or teacher to review it for mistakes and other anomalies before submitting it.
How the Delaware Career Based Scholarship is Judged
The selection process is merit-based, emphasizing the quality and detail of your application. The focus will be on grade transcripts, enrollment proof, and financial need evidence.
Why We Love the Delaware Career Based Scholarship
The scholarship has minimal limitations
Here's one thing we truly love; as long as you're a Delaware resident, enrolled at any local public or private university or college, you're eligible for this scholarship regardless of race or gender.
The fund covers more than just tuition
As a scholarship recipient, you can use the funds to cover other educational costs other than tuition. You can buy books and pay for housing and transportation.
Guaranteed a valuable career in Delaware
You have an incredible opportunity to build a budding career in Delaware. Being a recipient means you'll grow and develop in the right network to make this happen.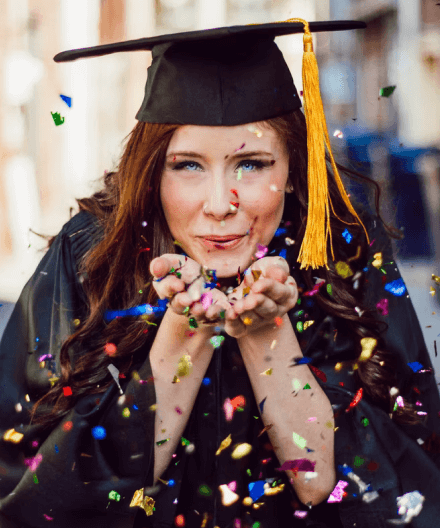 5 Facts About Delaware Career Based Scholarship
It's an annual scholarship
The Delaware Career Based Scholarship is issued annually by the Delaware Department of education.
The scholarship targets Delaware residents
Applicants must be Delaware residents..
The fund is worth $5,000
If you win this scholarship, you'll have access to $5,000 for one year to defray your educational expenses.
It's a nonrenewable scholarship
While the scholarship is nonrenewable, you're free to apply each year. However, success is contingent on funds availability and the size of the applicant pool.
Key requirement is financial need
Priority for this scholarship goes to bright students needing financial assistance.